HAVING WORKED AS A SALESMAN, SOCIAL WORKER, PASTOR, COACH, AND CHAPLAIN, BRIAN CONSOLI IS READY TO DIVE INTO THE WORLD OF BIBLICAL BUSINESS.
Brian Consoli is a man of many interests. In 2009, he graduated from Cairn with his BS in Bible with a focus in Pastoral Ministries. After diverse callings in youth ministry, social work, fitness, and the military, God has led Brian to a position directing supply chain management, overseeing international sales negotiations and auctions for millions of dollars of product for Alltest Instruments.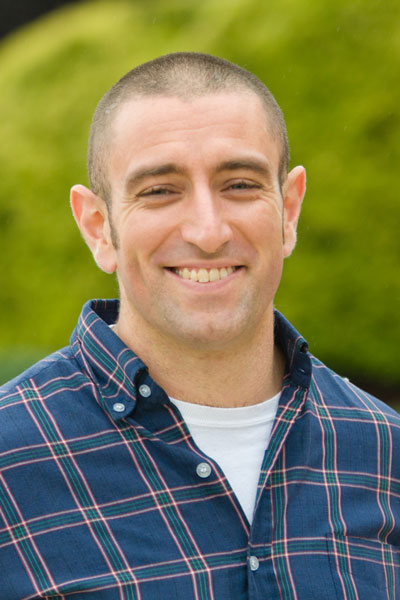 "It is a very exciting and dynamic work environment," Brian shares. "Alltest has a culture that has given many people a head start in life. My goal is to provide jobs and lifelong spiritual and physical support for those who work at Alltest."
Motivated by that vision, Brian is pursuing a lifelong dream of his: earning his MBA. "As a Christian business professional," he explains, "I expect excellence from myself." He chose Cairn's online MBA program for its biblical vision for business, integrated approach to learning, focus on international entrepreneurship, and flexibility. "I know that Cairn's MBA program will hone my experience and skills so that Christ will shine in my business environment."
Looking to the future, Brian desires to support missions and church planting efforts, as well as to continue pursuing professional development to increase his impact at Alltest. His next goal for his career at Alltest is to start a new division focusing on surplus acquisitions.
Brian lives with his wife, Caroline '09, and their three girls, twins Reagan and Riley and baby Rhea.
FUN FACTS:
Favorite Bible Verse: Jeremiah 29:11
Favorite Book: The Irresistible Revolution
Favorite Cairn Course: Principles of Biblical Interpretation
Favorite Food: Indian
Favorite Hobby: Lifting weights