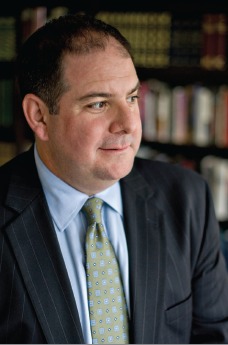 [dropcap3]T[/dropcap3]his year began as every year does. New students and their families arrived as faculty, staff, and student leaders helped them move into their rooms and get settled. Returning students reconnect with one another and share the stories of their summer experiences. Classes start, teams ready for games, ensembles begin rehearsing, and student groups start getting organized for the year ahead. The whole place comes to life. We plan. We work. And we pray. We pray for the year, for safety and God's provision, for His work in our lives and in our life together, and for wisdom and grace and strength as we strive to fulfill the mission at PBU. It always strikes me as we enter into a new year that each one becomes one more in a series of now nearly one hundred years. They build upon one another. They become part of the legacy of God's faithfulness, which is great and enduring. It is so easy to see only what is immediately in front of us that we miss the long view. The world in which we live has us scurrying along at hurried speeds and we forget that students today are the beneficiaries of God's care and faithfulness over the decades. We are tied to one another across the generations whether we realize it or not. We are building on the foundations of the past with each new year.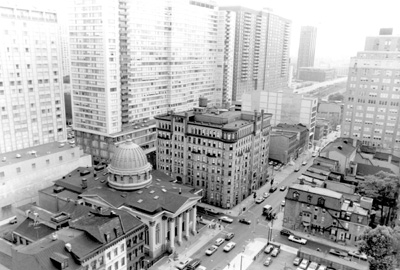 My great grandfather owned a bricklaying business in northern Pennsylvania and I always enjoy seeing the buildings he built still standing and serving a purpose. My dad used to drive us around and show them to us when we were kids. I think it made him feel proud that the family, which is pretty well dispersed, was part of something enduring. Brick and stone are like that. They last. And the wonderful thing about brick and stone is not just their substance but the way they are worked with. They are set down on a foundation and rise course upon course. I know a bricklayer named Sean whom I used to watch work. I would ask him every morning how it was going. He would answer me as he kept on working, "one on top of two, Todd; one on top of two." I love that phrase. It speaks to so much of life – and the Christian faith. Our lives are built "one on top of two," brick by brick, course by course. Year by year, experience by experience, lesson by lesson, the things that will last come along, sometimes slowly, but always cumulatively. It is that way with intellectual and spiritual growth, professional development, and character formation. We see it here every day and every year. Time gives things perspective and shows us what will last and have real value.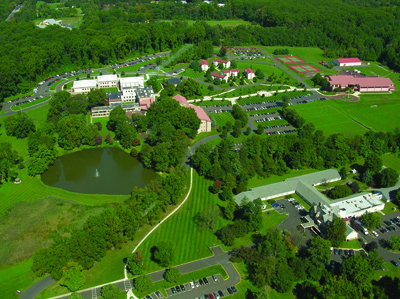 If we look, it is obvious enough. Over the history of the church we see work done in ages past that has had significant and abiding impact upon the church, society, and the world even to this day. We see God's Word and the gospel spread across the globe and down through history through its printing and preaching. We see the lives of God's servants who bowed their heads and bent their wills in humility to God and sought to follow the example of Jesus Christ who humbled himself to death on the cross. Their lives and their words speak to us greatly whether or not they were perceived as great. The work of God is often done brick by brick, stone by stone, course by course. Scripture teaches us that we are living stones being built up into a spiritual house (1 Peter 2:5). And part of that building process is that we become the people He intends us to be – not merely in our profession and vocation but in our character and our will; people of faith who add to their faith virtue (2 Peter 1:5). Time and experience shape us and are worth all that they cost because the real value is in the transformation that results. They are used to make us into what we are to be. This is what makes our work at PBU so important because education can do this if done the right way.
As you read this issue of PBU Today and the ones that will follow over the next several months it is my hope that you will see the work of the University in a new light, and that you will be encouraged to see that we are doing our part to build upon our past with a view to the future, that we are interested in substance, and that we are patient in knowing that the things that last are built with care and bring
value to our world.
[framed_box]
Todd J. Williams, Ph.D., has been the President of Philadelphia Biblical University since January 2008. He served as faculty and an administrator from 1996 to 2001, and then returned as Provost in 2005. Interact with Dr. Williams at PBU's blogsite.
[/framed_box]