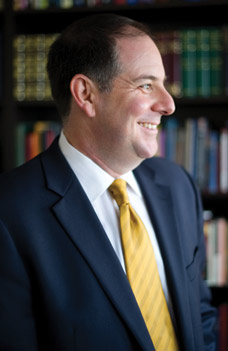 [dropcap3]T[/dropcap3]his year we held our fourth annual Agora Conference at PBU. This is a special event for us that brings together students, faculty, staff, alumni, and guests from the region to consider the issues we face at the intersection of Christianity and the thinking of our day. This is not an academic conference put on by academics for academics. This is a conference to serve Christians as they live out their faith in this world. This year we identified the theme of "Heart, Mind, and Soul: The ordering of the self." Living in a culture that is self-absorbed and is hurried and busy beyond belief at times affects us. The economic, political, and global crises and uncertainties that pervade the times have an impact on communities, families, and individuals as well. The issues we face spiritually, psychologically, and emotionally in today's world are real to us as Christians. They require a degree of thoughtfulness about how we see ourselves as individuals within God's created order, care for our self, and care for others made in the image of God. They also require us to think about the things around us that influence the way we think and live and relate to the world around us. The Agora Conference this year was our best attended yet and provided attendees with an opportunity to engage a broad array of topics ranging from the biblical approach to suffering to food choices that help or harm us. This issue of the magazine highlights some of what was presented. Let me invite you to listen to the sessions which are available on the website at pbu.edu/agora.
There are times in the course of an academic year when you are reminded of how rich and full life can be at a place like PBU. Often these moments are associated with a ceremony, concert, or major event like the Agora Conference. Sometimes they are tied to the routine duties we have, like when the editorial board of PBU Today is meeting to go over the design proofs of the next issue of the magazine. We see then the articles and photos and get a sense that the previous weeks and months were full. In fact, as you will notice, it was a very busy fall at PBU. We enjoyed a wonderful Homecoming weekend, the first of several concerts and theatrical performances, a number of academic events, and an exciting fall sports season. These have all contributed to a rich semester for the PBU community.
But there are some times when something comes across my desk that strikes me as profound and reminds me, in the midst of the full calendar, of the good work we have been given to do at PBU. Sometimes I get word of something that enables me to see the mission of the University demonstrated in the lives of our students. In November, the PBU Women's Soccer Team won the 2011 Fair Play Sportsmanship Award. This award is given by the Eastern PA and District Intercollegiate Soccer Officials Association in recognition of their demonstrated good conduct on the field of play. These athletes compete vigorously and work hard at the game but they also understand that their character counts and is on display in every contest. Playing hard while helping up an injured opponent or taking responsibility for the fouls you commit does not go unnoticed. Giving to the team effort even under difficult conditions and bearing up under pain, exhaustion, and weather does not just build character; it reveals it. This is how virtue works. We become what we do, and what we do reflects what we have become.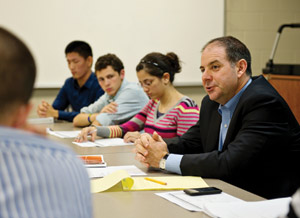 This is an important concept to us at PBU. It has always been a hallmark of our institution. It is never enough to simply know. We must become, and do. This is why we educate students to have a right view of God, themselves, and the world in which they live. From athletics to honors, in the classroom and out of it, we are intentional about teaching our students to order their lives well according to the teaching and example of Jesus Christ. This is what makes the biblical virtues of humility, kindness, forgiveness, and patience so important. We are focusing in Chapel and in PBU Today this year on the issues of virtue because this is what we call our students to every day. In this issue, the In Depth column by Dr. Keith Plummer addresses the virtue of kindness. The Bible teaches us to be people of virtue as a reflection of God Himself, in whom we believe. We read that God has led his people with cords of kindness and bands of love despite their tendency to turn away and rebel against him (Hosea 11:4). I trust the magazine will give you the opportunity to see that we take seriously educating students to be people of true and godly character.
[framed_box]Todd J. Williams, Ph.D., has been the President of Philadelphia Biblical University since January 2008. He served as faculty and an administrator from 1996 to 2005. He can be reached by emailing president@cairn.edu. Also, interact with Dr. Williams at PBU's blogsite.
[/framed_box]