Lisa K. Weidman
February 13, 1964 – April 8, 2012

Miss Lisa Weidman, Vice President for Communications and Marketing, went home to be with the Lord and embraced her Savior face to face on Easter Sunday, April 8, after a brief illness. Her mother and sisters were by her side.
Lisa was a citizen of the world, having traveled the globe extensively, but was educated in her native Pennsylvania. She earned a B.S. degree from Lancaster Bible College, an M.S. in Education from Millersville University, and an M.A. in Biblical Counseling from Westminster Theological Seminary. Prior to joining Cairn in 2009, she served with Crossworld as a missionary in Belém, Brazil and later as that organization's Director of Mobilization stationed in Bala Cynwd, PA.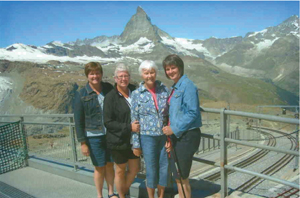 In her role as Vice President for Communications and Marketing at Cairn, Lisa served as a member of the University's Administration and the President's Cabinet and was given charge of the branding and messaging efforts. She reshaped the Communications and Marketing Department following a presidential leadership transition and oversaw the launching of a new website and marketing campaign. She was responsible for the cultivation and direction of the Arts Initiative which enlivened students' existing interest in the creative arts and brought the visual arts to a prominent presence throughout the campus. Lisa also led the University's external affairs efforts, establishing key partnerships with new friends of the University, other Christian ministries, and the broader communities of which Cairn is part. She was known by many students and always took the time to listen, talk, and pray with those seeking her advice and counsel. She involved herself in their activities ranging from Global Mission Week to student art shows and concerts.
Donations in her honor may be sent to Crossworld, Kansas City, MO, or to Cairn University.