[one_third]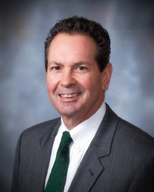 Jan Haas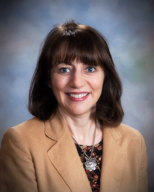 Dr. Debbie Lynn Wolf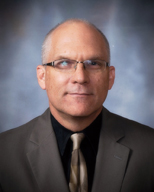 Dr. Brian Toews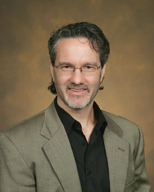 Joseph Caminiti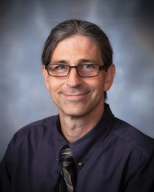 Stephen Vallette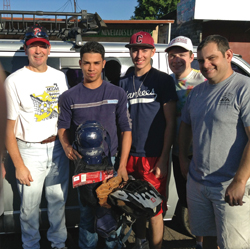 Panama Team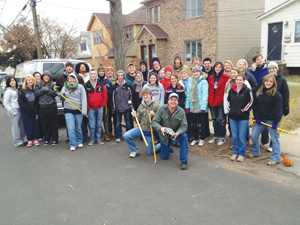 Martin Luther King, Jr. Day of Service
[/one_third]
[two_third_last]
Academically Speaking
Jan Haas, Senior Vice President for Finance and Administration, serving as President of the Association of Business Administrators of Christian Colleges (ABACC) presided over their board meetings and annual conference in Orlando, Florida in February. Mr. Haas also presented a session on Structure and Culture in higher Education. ABACC is a national organization that exists to assist higher education professionals through a Christian worldview perspective.
Dr. Debbie Lynn Wolf presented two workshops at the New Jersey Music Educators Association conference East Brunswick, NJ, on February 21-23: "Differentiated Instruction for Students With Special Needs " and "Understanding Performance Assessment." In March, she was the guest conductor for the International School Choral Festival hosted by Tianjin International School in Tianjin, China. She will conduct a choir of about 150 high school students from international schools throughout Asia, performing six pieces including a piece composed by former theory/composition professor, Dan Barta. Dr. Wolf was invited to conduct by alumnus Nick Reitz '06, the Choir Director at Tianjin International School.
Dr. Sheryl Vasso, Professor in the School of Education and Program Advisor, Graduate Education, and Cammy Tidwell published their fifth book together in December: Joy Makers-Joy Takers. The book is a five-week Bible study on Philippians. Their earlier book, Walk the Talk, Dress the Part, written to educators, was presented at the MACSA teacher's convention in Lancaster, PA, in November 2012.
Dr. Brian Toews, Provost, presented a paper at the Evangelical Theological Society national meeting in Milwaukee, WI, in November 2012. His paper was titled, "Creation, the Psalter, and 1 Chronicles 16."
Joseph Caminiti, Associate Professor and Chair, Instrumental Studies, in the School of Music, directed the Festival Wind Ensemble at Mennonite Schools Council Festival, February 28-March 1, 2013.
Stephen Vallette, Assistant Professor in the School of Liberal Arts and Sciences, presented at the 2013 T3 International Conference in Philadelphia on Saturday, March 9, 2013. The conference is hosted by the calculator and education division of Texas Instruments. Stephen was one of many presenters discussing the role of teaching with computer algebra systems (CAS, hand-held devices that help students manipulate algebraic ideas during their learning exploration). His talk, "Teaching in an Electronic Age," discusses some implications of the growing accessibility of CAS tools in student hands.
Kile Smith, Adjunct Faculty in the School of Music, has multiple compositions being performed this spring in the Philadelphia area: The Red Book of Montserrat, commissioned by Philadelphia Sinfonia, will premiere May 16, 2013 at The Kimmel Center; Red-tail and Hummingbird, commissioned by Orchestra 2001 and Piffaro premiered February 22, 23, and 24, 2013 in Philadelphia, Chestnut Hill, and Swarthmore; Holy Mountain and My Shepherd Will Supply My Need (both anthems) will be performed April 20, 2013 at Ursinus College; and Three Dances, a new version for string orchestra, performed by the Temple University Prep String Orchestra, will premiere May 11, 2013 at Holy Trinity in Rittenhouse Square.
Dr. Scott Watson, Adjunct Faculty in the School of Music, was the guest conductor for the PMEA District 10 Intermediate Band on February 1 at Saucon Valley Middle School. The program included two of Watson's own compositions, Tu Ungane and Thrills and Trills! (both published by Alfred Publishing Company). Other recent performances of Watson's music include Thrills and Trills! at the Capital University Wind Band Invitational and Concert Band Reading Session on November 16-17, 2012; Awake the Iron, as part of the Baldwin-Wallace College New Horizons "Bronze" Concert Band on Dec. 12, 2012 Berea, OH; and Call to Valor, as part of the Reinhardt University Middle School Honor Band Clinic at Reinhardt University in Waleska, GA on November 2-3, 2012, with Robert Sheldon, Guest Conductor.
Service
Jan Haas, Head Baseball Coach, and Jayson Hernandez, Asst. Coach, led a team from Cairn University's Baseball Team on a mission trip to David and Panama City, Panama in early January. They ministered at a local church, orphanage, juvenile prison, and in the community by doing service projects, running a baseball clinic, teaching and participating in other sports, and giving personal testimonies. This relationship has been cultivated through the Langhorne Rotary Club, Iglesia Bautista Biblica de David, and Sports & Culture Exchange International (SCEI); an organization that for over 50 years has used the tool of sports to further the Kingdom of God.
Student Senate organized a day of service for Martin Luther King, Jr. Day in January. A team of students went to Staten Island to help with relief efforts in response to the devastation from Hurricane Sandy. They worked with the Church at the Gateway on Staten Island to help rebuild homes and organize supplies.
[/two_third_last]