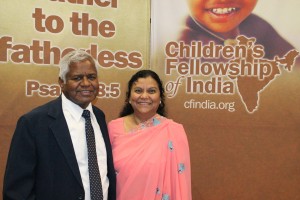 PHILIP DONGRE '80
B.S. in Bible (Biblical Studies)
Raised in an orphanage in Chandur Bazar, India, Philip Dongre knows what it is like to be fatherless. By God's grace, he discovered the One who is "the helper of the orphan." Through Sandy Cove Ministries, Philip was sent to Cairn, returning to India after graduation to work for Boys and Girls Christian Home, where he grew up.
In 2001, Philip came alongside a board of American men who had a vision to open an orphanage in Naya Akola, India. Chosen as the executive director, Philip began taking in young boys whose parents had died, abandoned, or found themselves unable to care for their children. Today, 180 children thrive on the campus of Children's Fellowship of India.
Although raising orphans is important, Philip 's mind is on an even broader mission: "India's government has closed the door for foreign missionaries; the only way to preach the gospel is to prepare Indian youth and send them back to their own people to make Jesus Christ known. CFI is preparing these missionaries."
Now living in Maryland with his wife Somyalata, Philip continues to oversee CFI as he travels the U.S., preaching and sharing about the ministry. Each year, he leads three or four mission trips to India.
BEV STEUDLER '95/G'03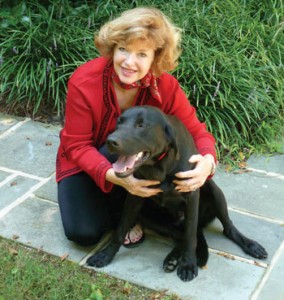 B.S. in Bible (Degree Completion); M.S. in Christian Counseling
"I found it true that many people who would not pick up any piece of sacred writing would often be drawn to a story concerning a dog."
Alumna Bev Steudler's dog Jackson was not suited to hunting, but he is more than willing to serve as a tool in his Creator's hands for sharing the gospel. When Jackson did not make "the cut" as a hunting dog, Bev stepped in, noticing he was "sensitive and hurt by favoritism" toward the three other labs who hunted naturally.
Bev set to work on "pursuing therapy training for Jackson and me. My husband, being familiar with Pocket Testament League, felt that a booklet containing the Gospel of John and a picture of us as a duo would be very effective."
Jackson "wrote" the intro to the booklet Bev distributes, wisely claiming that God seems to have shown humans, through dogs, a picture of unconditional love. Bev has testified to the truth of this, noting that people in parks, retirement homes, on the street, and even on hospice are interested in Jackson's booklet and joyfully won over by his gentle personality.
Bev "keeps an updated prayer list of every person or place" she and Jackson visit. The list is lengthy, but she reminds herself of the privilege to share the gospel.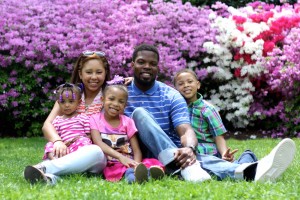 JOEL '04 AND TIA (TROYER) '03 GAINES
B.S in Bible/B.S. in Education
Years ago, Joel and Tia Gaines decided to face every challenge in two ways: head-on and in Christ's strength. "Living, working, and doing ministry in the city has been emotionally and spiritually draining at times," they testify, "but we see the many ways that the Lord has used us, stretched us, and challenged us to put all of our hope and trust in Him." Whether serving in public education, church leadership, or volunteer positions, the Gaineses have always integrated their philosophy of education and biblical worldview.
For eight years, Joel has taught in the school district of Philadelphia, finding the world of public and charter schools both difficult and rewarding. Currently serving as a dean, Joel recently walked his students through the grief of losing three classmates to gun violence.
Next year, Joel heads to a different mission field: Christian education. As an assistant principal at Delaware County Christian School, Joel will have the opportunity to openly point students to the hope and freedom found in Jesus Christ.
Previously a teacher in a New Jersey public school, Tia now teaches British and World Literature for Pennsylvania's largest cyber charter school, allowing her to work from home and spend time with their children: Josiah, Hosanna, and Eliana.
SAMUEL MATLACK '08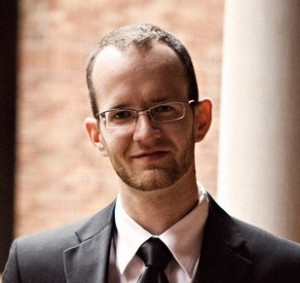 B.S. in Bible/M.S. in Education
(Secondary Social Studies)
At Cairn, Samuel Matlack "learned to be thoughtful about all aspects of life, to wrestle deeply with questions that often don't have easy answers, whether social, political, theological, or philosophical." Since then, he says, "my vocation… has allowed me to sharpen and deepen my commitment to Christ [and] the Church."
After graduation, Samuel attended the Graduate Institute at St. John's College—a program centered on the great books of the Western tradition. Equipped with a profound awareness of biblical worldview in the larger cultural context, he began an internship in 2011 at The New Atlantis in Washington, D.C., a scholarly journal devoted to the social, political, and moral aspects of modern science and technology. After serving part-time as the journal's executive assistant, he was brought on board as managing editor in summer 2013.
"Each day," Samuel explains, "I engage in an ongoing conversation with others who may or may not share my beliefs, in a social context that brings to light the practical consequences of ideas in the form of personal and political decisions."
Samuel and his wife attend a local church in Annapolis and frequently host friends at their home to discuss politics, society, history, philosophy, and theology.