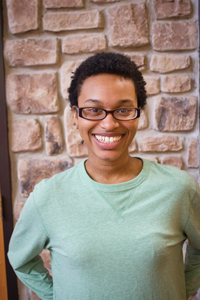 When I was a senior in high school, I had about ten schools on my list of potential colleges, and Cairn was at the top. I have always had a desire to learn more about the Bible, and I was drawn to Cairn's mission statement of teaching students how to serve in the church, society, and the world. I sat in on a business class at Cairn and talked with a student about what I could do with a business degree. It was then that I thought of using business for ministry. My dad and I had a great time during the visit. We were amazed at how people treated us at Cairn, and I decided that Cairn was where I wanted to be.
Currently, I am studying Business and Bible at Cairn. The professors here are exceptional—they really care about me and how I am doing spiritually. After three years of learning more about God and discovering my talents and desires, I have developed a passion for urban ministry. During my time at Cairn, I have attended a church in Philadelphia called Epiphany Fellowship and have grown to love the city and people of Philadelphia. I am also the co-director of an on-campus ministry called U-Link. U-Link focuses on reaching out to residents in the Penndel area, forming relationships, and sharing the gospel with them. I have been humbled by the ministry and have learned so much from the residents.
I hope that the rest of my time at Cairn will be filled with knowing God more and seeing Him work in my life. I am excited for what's to come!
---
Ashley Jackson is a senior pursuing a BS in Business Administration degree. She is an intern in the Communications and Marketing department at Cairn.