Mrs. Betty Jane Hess served as Senior Vice President of Global Operations and a member of the Office of the President for Arrow Electronics, Inc. (NYSE) until her retirement in 2004. In addition to her role on Cairn University's board, BJ also serves on the boards of Cott Beverages (NYSE-private label nonalcoholic beverages) and Harvest Power (organic waste management) and was chairman of Opportunity International, a Christian microfinance organization until 2012. She also enjoys participating as the case protagonist in Harvard Business School case studies on Arrow Electronics and speaking on leadership at executive seminars and universities. 
BJ graduated from Cairn University with a BS in Bible in 1973 and received her MBA from Adelphi University in 1987. Adelphi subsequently awarded her an Honorary Doctor of Laws degree.
In 1994, Mrs. Betty Jane Hess '73 joined Cairn University's Board of Trustees. With over twenty years of experience serving on various committees and as the current vice chairman of the board, BJ shares her perspective on the last decade and what she's most looking forward to in the next decade at the University.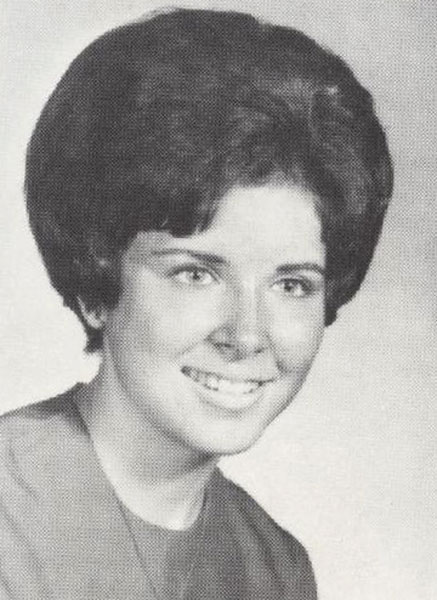 Q. How did you come to attend Cairn back in 1969? What was your experience here like?
My late husband, Charlie [Scheihing], graduated from Cairn in 1969 and was the pastor of a small, struggling church in New Jersey. He insisted that, since I didn't have specific college aspirations, I should go to Cairn, as that would be a help to him in our church ministry. So at the age of 21, a newly wed pastor's wife still working my part-time office job, I went to Cairn full time as a commuting student. My decision to attend Cairn was the beginning of the hardest four years of my life.
Despite the hardships, I found my classes to be a joy. I loved learning, and the professors loved both their subjects and their students. The Bible came alive for me, with fully-developed characters whose life experiences could benefit my own. The sometimes heroic, sometimes flawed people in the Bible taught me about the nature of man, and I learned how God used those experiences in their lives to develop their faith, assure their humility, and strengthen them for His glory.
Q. How did you become a member of the Board of Trustees, and what have been your previous and current roles on the board?
I had been a trustee on the Billy Graham Evangelistic Association Board for several years, and my late husband often challenged the president of the University [Dr. Babb] to take the leap and invite women to join Cairn's board. Elizabeth Mason Givens '69 and I were the first two women to be invited to join, broadening the board by adding gender diversity.
My early days as a board member were learning times. One of the trustees, Bill Woods, took me under his wing and taught me about nonprofit "fund accounting." It was very different from the corporate accounting I was familiar with, and I learned a lot in my position as a member of the finance committee.
I was also a member of the student development committee. Having struggled as a student at Cairn, I wanted to make sure that students were satisfied with their experience at the University. I also currently serve as chair of the governance committee and vice chair of the executive committee.
One of my current roles is an unofficial advisor to President Williams. This is a role I thoroughly enjoy. Dr. Williams is always open to discussion and counsel. He is insightful, courageous, decisive, and tenacious. We have become good friends, and the friendship has only added to my experience on the board.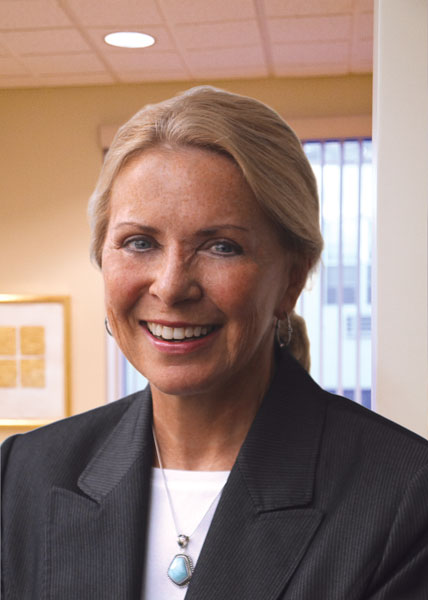 Q. As an alumna of Cairn and a member of the board, you've witnessed many significant changes in the University in recent years. Can you tell us which changes you've been most excited about?
I have been most excited about the choices that Dr. Williams has made in making our University financially viable. Without a stable financial foundation, nothing we do would matter, because we would not survive.
With financial stability as the foundation, I am then most excited about our name change. I struggled my entire business career with the stigma that I wasn't quite as smart as others because I went to a Bible college. The name Cairn sounds strong. It allows me to explain what a cairn is: a landmark, a point of decision. It represents the idea that Cairn is "walking a different path" — a path leading to character, education, and professional competence; a path leading to excellence in serving Christ in the church, society, and world.
Q. In the midst of all of the changes, what are some things that have stayed the same about the University?
We have been careful to stay on the path of providing a Christ-centered education to all students, regardless of the degree that is earned. Every student gets a biblical education, even if they choose not to earn a Bible degree. The University is committed to the authority of the Scripture, and we do not waiver on the necessity of obedience to God's Word. Our next priority has always been hiring and retaining faculty and staff that love serving the Lord and our students.
Q. What are you most excited for, looking forward to the next ten years?
I am looking forward to the payoff for the president's financial management, the name change, the faculty's sacrificial endeavors, and the staff's earnest commitment. I'm excited to see Cairn become a well-known entity, the university of choice for the children of committed Christians.
Q. Lastly, what is your favorite memory of Cairn University?
My favorite memory — and continuing as my favorite ongoing experience — is participating with the entire student body in standing and singing all three verses of the University hymn "Great is Thy Faithfulness" in harmony and by heart.