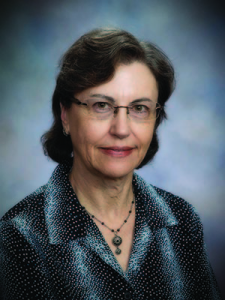 Mrs. Barbara Underhill, former part-time faculty and program advisor for the School of Education's TESOL program, retired this year after 17 years of teaching at Cairn University. Initially brought to the University to develop and teach an intensive English as a Second Language (ESL) program for English language learners at Cairn, she has dedicated nearly two decades to developing and overseeing the Teaching English as a Second Language program.
Mrs. Underhill's heart for international, multilingual learners has been evidenced in many ways. Throughout her time at Cairn, she has continued to serve ESL learners through programs in Trenton, Princeton, and New Brunswick, NJ. Her influence has stretched overseas to Cairn's graduate campuses in Germany, Hong Kong, and Brazil, as well as missionary service in Slovenia and Poland.
Now that she's retired, Mrs. Underhill looks forward to having more time to minister alongside her husband, Ken, pastor of Jackson Baptist Church in Jackson, NJ. We are grateful for her contributions to the development of our TESOL program and example of service to the community.
---
This slideshow requires JavaScript.
In the slideshow above, revisit Professor Emeritus Dr. Dick Emmon's undergraduate and early years at Cairn.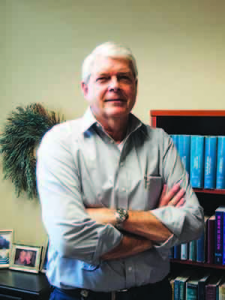 Dr. Richard "Dick" Emmons '67, now professor emeritus in the School of Divinity, retired this year after 31 years of service at Cairn University. After three years as the director of continuing education, Dr. Emmons began teaching in the School of Divinity in 1987. He is remembered for his unwavering commitment to Scripture and the detailed charts for which his Introduction to Bible class was known (and sometimes dreaded).
Learn more about Dr. Emmons and his legacy at Cairn through the University online news portal, Conversations video, and Cairn 10 podcast.