With a heart for the Middle East and a hope to work on behalf of refugees, Brianna Young '19 is just one of our passionate Social Work students.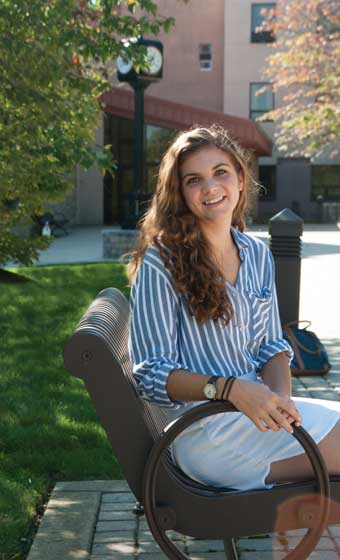 After high school, Brianna attended community college, where she earned an associate's degree in social science. She then went on to intern with YWAM (Youth with a Mission), where she led a Discipleship Training School (DTS) in a teen group home. Through this experience, God revealed to Brianna her next steps and how her passion for helping others could turn into a career.
Brianna was drawn to Cairn because of the Social Work program, biblical integration, and opportunity to study abroad. Her future plans are to earn a Master of Social Work, then attend law school, focusing on foreign policy and human rights. She says, "I feel like God has called me to advocate for those who are being taken advantage of by governments and do not have a voice." Brianna would love to work on behalf of Middle Eastern refugees seeking refuge or asylum in Europe and the US.
For Brianna, Cairn is continuing to shape and mold her as she pursues the desires God has placed on her heart. "The Cairn community is so great because people here genuinely care about what they are doing and who they are helping," she shares. "It's a lifestyle here, not just an obligation."
BRIANNA'S FAVORITES:
Bible Verse: John 15:15 and Psalm 46:10
Book: Into The Wild
Cairn Course: Political Science
Food: Chicken tacos
Hobby: Biking