Was the modern missions movement the result of progress or an anomaly?
Long-term missionary endeavors have been commonly grouped into two categories: modern missions and tentmaker missions. Modern missionaries move to a foreign country and proclaim the gospel as vocation, while tentmaker missionaries proclaim the gospel alongside of their vocation. The latter type of missions work has seen a resurgence in recent decades.
While tentmaker missions is not new (the apostle Paul was literally a tentmaker), Christian higher education's current convergence of professional and biblical training is. While the trend back towards tentmaker missions may seem like a major step backwards to an earlier era, it is probably more helpful to consider how tentmaking work compares to earlier times, how societal factors contribute to this comparison, and the way Christian higher education has adapted its education to equip students in both professional and biblical contexts.
In order to see this reversal, it is helpful to further distinguish modern and tentmaking mission work. In modern missions, individuals enter a new geographic location clearly identifying themselves as "missionaries." A network of individual financial donors and missions agencies monetarily support these men and women to do full-time ministry. Their primary purpose is to preach the gospel to their new community. The primary purpose of the tentmaking missionary is also preaching the gospel, but this evangelism couples with their chosen vocation. Individuals enter a new geographic location through a professional capacity, such as working with an NGO, teaching English, or pursuing business. They finance their own living expenses or use minimal financial support. Evangelizing and discipling are central to their life and work, but they do not explicitly announce themselves as missionaries.
At first glance, this shift may appear to be the consequence of other trends in the global society at large, such as professionalization, specialization, and institutionalization. The worlds of 47 AD and 2017 AD seem to be worlds apart. With the rise of ever-advancing technology contributing to an ever-shrinking world, how could 21st century missions be in the same place as Paul? Despite these large differences, our world's reception of the gospel is closer to 47 AD than to 1947. So, "Modern" mission work as we understood it was actually more of a long parenthesis driven by these other societal developments.
20th century America springboarded mission work all over the globe. Spreading the gospel to every tribe, tongue, and nation was a priority amongst American Christians, which happened to be most Americans. While there were not necessarily more members of the true church during this time, individuals who upheld Christian moral values populated this land.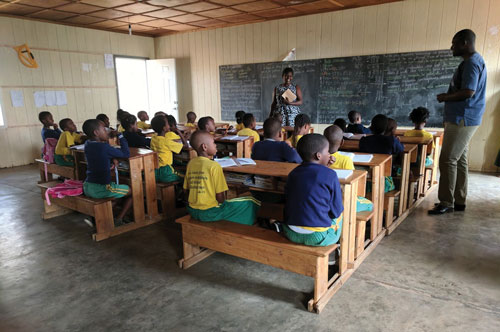 Even if an individual did not personally possess a saving faith in Christ or attend church regularly, their parents or grandparents did, and they respected their upbringing. To go out and proclaim the gospel in a foreign country was admired, or at the very least respected. In a country with more morally christian citizens, there is more financial support for modern mission work. Sadly, our world has changed over the past several decades.
There are more significant similarities than differences when comparing Paul's lifetime to the contemporary age. Our world is also increasing its hostility towards the gospel. In the first-century church, missionaries such as Paul were entering worlds that were ignorant to the gospel or hostile towards it. The initial recipients of the Great Commission went out into the world and became martyrs for their cause. This has not changed. In more
than 50 countries, Christian men and women are murdered for their faith in Jesus and the "crime" of evangelism. The number of Christians in our world, or the number who hold Christian morals, continues to dwindle. Consequently, the monetary support of or the respect for preaching the gospel only comes from those active in the church. The parentheses of the 20th century sweet spot for world missions has closed, pushing the church once again to self-supported mission work.
Tentmaking missions has always been and continues to be a legitimate lifestyle and evangelistic method. This is because the need for evangelism has not changed since Jesus gave the Great Commission. Jesus calls all of His disciples to go out into the world and proclaim the gospel to all nations. This call does not only apply to the disciples that walked with Jesus. It also does not only apply to those who identify as full-time missionaries. The Great Commission has been given to every believer, requiring evangelism from every Christian regardless of where their income comes from or where they live. A more passive, tentmaking lifestyle exists in the heart of every believer.
While some may look back on the mid-20th century as the heyday of expanding missions work, opportunities within the US for "international" work are expansive. The world has been and continues to come to America. Consequently, America has many important cross-cultural mission fields within its own borders. In fact, traditional notions of the distinction between domestic and international missions have less meaning.
In order to effectively minister to many groups in the US, substantial cross-cultural training and competency is needed. This training can be found in higher Christian education. While many biblically trained students have gone on to serve in "tentmaker" positions overseas, old ministry-related majors in Christian higher education did not directly prepare graduates with the profession-specific skills or knowledge necessary to work in business or other fields. Missions majors exclusively prepared graduates for "modern missions."
Traditionally, Bible schools have prepared students for full-time ministry, while secular schools have prepared students for secular professions. There are many examples of a person pursing training at both types of institutions in order to prepare for a "tentmaking" approach to ministry. They would attend a school like Cairn for a solid biblical education, and then attend elsewhere to prepare themselves for a career in business or another field not traditionally considered "ministry." Today, schools like Cairn University have repositioned themselves to train students in both biblical literacy and diverse professional and academic fields, equipping them to serve as "tentmaker missionaries."
This shift has been both philosophical and practical. Philosophically, schools have adjusted on the basis of the belief that biblical literacy should not be soley reserved for ministry leaders. This lends to the practical transition of teaching spiritual and professional content under one roof. Today professional and spiritual preparation for tentmaking ministry happens by design, not just at Cairn but in Christian higher education generally.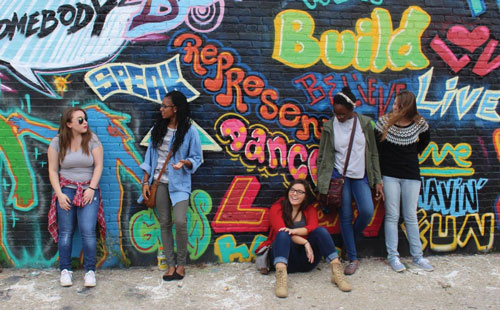 The rising generation has a growing degree of cultural and ethnic sensitivities. They show a new interest in what God is doing around the world, rather than simply thinking about what they are interested in doing around the world. This mindset of planning to come alongside what God is doing around the world has interesting theological implications. Students today are prepared to respond to compelling stories of what God is doing globally. In addition, strong vocational preparation equips students to respond when they feel called by God to a particular place or need.
Dr. Debbie MacCullough, a 1987 graduate of Cairn's Education department, has responded to God's call in an international capacity. MacCullough has taken her "tentmaking" missions approach to the African continent, serving as a principal project member on the Paths to School Improvement (PSI) project. "This project is designed to help Christian schools develop a plan for improvement, based on seven standards, distinctly Christian and achievable regardless of financial limitations," MacCullough explains. Schools in Rwanda and Uganda are already improving after merely two training sessions within the PSI curriculum.
In locations where direct Christian instruction is prohibited, students are finding new ways to minister with these new challenges. Our students go to places where they can't talk openly about the gospel, and they commit to doing gospel-centered ministry there. Learning how to do gospel ministry in a place like this is challenging for anyone serving in those contexts. In the face of these challenges, students are learning to navigate unprecedented complexities. New tools are at their disposal. Stealth ministry is possible because of new vocational preparation.
Professional missionaries and agencies should be commended for the ways they have adapted and capitalized on societal changes around the world. Collaboration among missionaries has powerfully enhanced the potential for future impact. Missionaries who visit campus are now more likely to teach and inform, rather than just recruit. And a campus like Cairn is made better for that.
Global Missions Week is an annual event held on Cairn's campus every January. This missional-emphasis week begins in chapel sessions and continues into lunch table conversations, classroom visits, and evening presentations. Each year, the University selects a different world emphasis and invites missionaries representing those people groups. These men and women come to talk to the students about God's work in their corner of the world. Their purposes are primarily educational, leaving recruitment as an open option to those God chooses to call.
As the relevancy of tentmaking ministry continues to augment, Cairn remains sensitive to the desires of incoming students. Cairn features programs and courses of study complete with practicums and placements that delve directly into the ministry work available globally. For example, incoming freshman have the opportunity to dedicate their entire first collegiate year to the activity found in urban settings. This Urban Ministry program is one of Cairn's First Year Programs, striving to inform students of the procedures within urban ministry and how serve in this context with a Christ-centered mentality.
The convergence of the world's needs and the trends of globalization lend themselves to the development of new programs at Cairn. With the expansion of international relationships, students can easily access robust, creative, and innovative opportunities for participation in mission work.
Paul T. Neal is Sr. Vice President for Marketing and Enrollment at Cairn. He can be reached by emailing pneal@cairn.edu.