Exciting things are happening at Cairn University through the Forward campaign efforts, and it is only made possible through your generosity. If you have participated in supporting the campaign, we thank you once again, and we ask you to consider supporting these efforts again this year. If you have not yet partnered with Cairn through your support, please consider becoming part of this exciting effort to complete our campaign.
---
Moving Forward on the Athletic Complex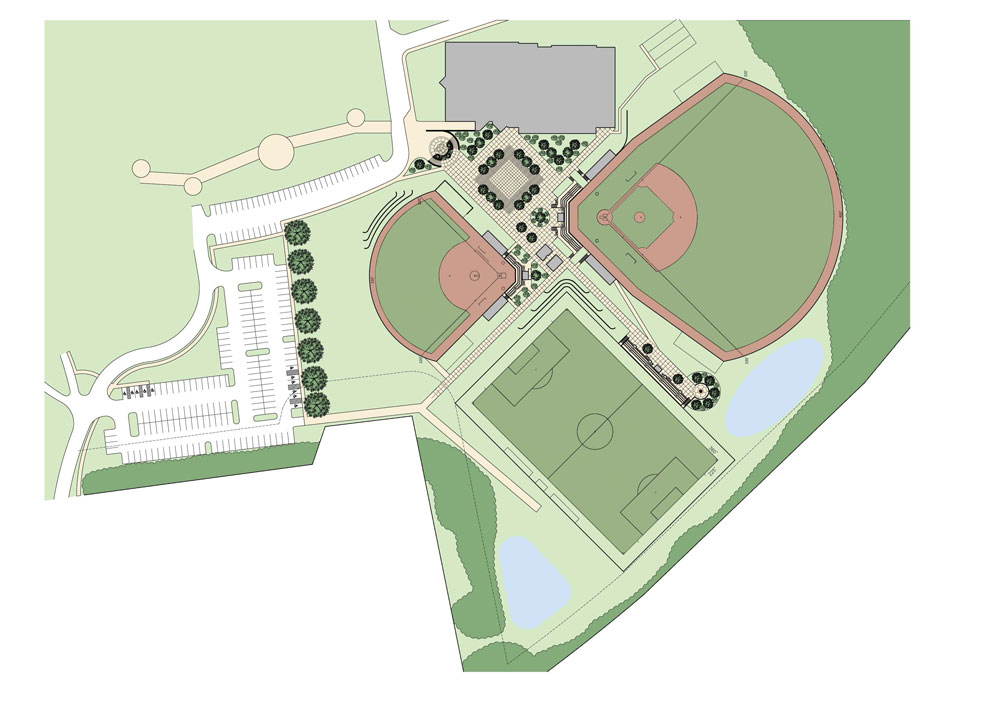 Plans for the G. Patrick Stillman Athletic Complex have been finalized and submitted for initial approvals. When completed, this complex will become home to the baseball, softball, and soccer teams. The new layout of this complex will also allow the opportunity for students to compete in lacrosse in the near future.
---
Masland Library Receives Updates Through Generous Donations
As a result of the generosity of multiple in-kind donations, the Masland Library at Cairn University will be renovated over the next year to upgrade the space for the benefit of the University's students.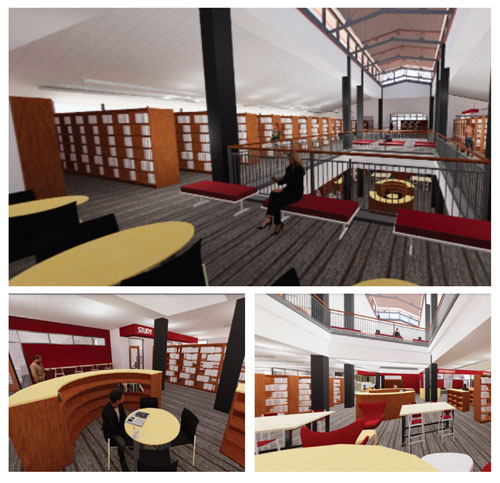 The current library space was first constructed in 1992. After serving the
students at the University for nearly three decades, the library will receive some structural and design changes to keep up with the demands of the growing University. Library architects have been hired to redesign and upgrade the Masland Library. A collection of wooden shelving and desks worth over $500,000 was donated to replace the library's existing furniture, and donations totaling near $200,000 have already been received to renovate the space and create more student collaboration rooms.
---
Matching Gift Week 2019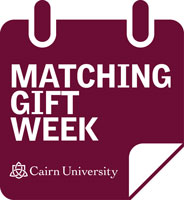 We surpassed our goal for our 2019 Matching Gift Week thanks to the many alumni, parents of alumni, current parents, faculty and staff, students, and friends who participated.

This year, we had an increase in participants and gifts with over 343 donors and a total of over $150,000 raised for The Cairn Fund. Because of contributions like this, we are able to provide financial aid to 97% of our students. Every gift matters because every student matters!
---
Golf Classic 2019
Due to weather, the 2019 Golf Classic was postponed and rescheduled for Tuesday, October 1, 2019. This event is already full, but those who are interested in participating may contact Tammy Butler at tbutler@cairn.edu to be put on the waiting list.

Thank you to our 2019 Golf Classic top sponsors!
Title Sponsor: Penn Community Bank
Event Sponsors: Compass Ion Advisors, LLC; Mel Nace; Pat Stillman; Stillman Volvo; Tait Weller; Xyvid, Inc