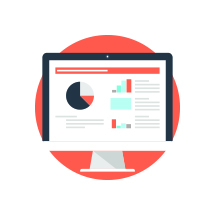 School of Business
Evan Curry, dean, consulted several businesses in strategic planning and executive-coached leaders. He also spoke at International Christian High School, Plumstead High School, Bethel Church Philadelphia Mills, and Church of Living Hope.
University Administration
Paul Neal, senior vice president for advancement and communications, presented an ACSI webinar entitled "Data-Driven Decion-Making for Leadership" and led two sessions at the 2019 MACSA conference on the topic of school leadership: "Measuring All That Matters" and "Leading by Example: Demonstrating Diversity."
Nate Wambold, vice president for alumni and community affairs; Keith Johnson, executive director of The Regency Foundation; and David Steininger, digital marketing manager, presented a roundtable discussion at the Council for Support and Advancement of Education (CASE): ''Is This Thing On? Reaching Alumni with a Shoestring Podcast."
Tammy Butler, vice president for philanthropy, has been named a Certified Fund Raising Executive (CFRE). She joins over 6,300 professionals around the world who hold the CFRE designation.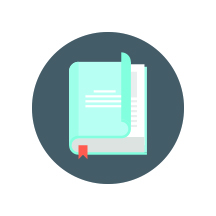 School of Divinity
Dr. Jonathan Master, dean, presented a seminar on "The Major Teachings of
Scripture" at The Gap Center for Biblical Studies in June 2019. He was also the keynote speaker for Harvey Cedars Bible Conference's Family Week in July 2019.
Dr. Keith Plummer fielded questions about God, faith, and theology from college students at the Cru-sponsored "Just Ask" event at Bucks County Community College in October 2019.
Tom Allen was featured on Family Life Radio in a feature entitled "So You Want to Study God's Word?" in July 2019.
Brian Murawski presented "Giant Beds and Crushed Heads: The Sihon and Og Motif in Nehemiah 9:22" at the annual meeting of the Evangelical Theological Society in November 2019.
Dr. Kevin McFadden presented "Believing Against Hope: Abraham and Justification by Faith (Romans 4)" at the annual meeting of the Evangelical Theological Society in November 2019.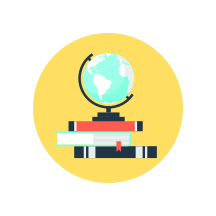 School of Education
Barbara Cooper led two breakout sessions entitled "Inclusion and Universal Design for Learning" and "Social Issues in Inclusive Classrooms" at the 2019 MACSA Conference. Both of her sessions addressed "Building a Culture of Inclusion in Our Instruction."
Jennifer Logan taught two sessions on the "Inclusion of Technology in the Classroom" at the 2019 Annual MACSA Conference: "Educating Digital Natives" and "Personalized Learning Experiences Using Emerging Technology."
Dr. Marti McCullough, professor emeritus, spoke at the 2019 MACSA conference on "Discipline and Classroom Management." Her two-part breakout session was titled, "Flourishing in the Classroom: Developing a Framework for Classroom Management and Student Discipline Informed by a Biblical Worldview."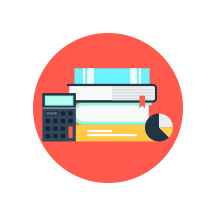 School of Liberal Arts and Sciences
Dr. Jeff Black, chair of the counseling and psychology, spoke at the yearly meeting of the Evangelical Theological Society presenting "A Theological Model of the Addiction to Pornography" in November 2019.
Greg Jensen, chair of science and mathematics, co-authored a study titled, "Use of gene knockout to examine serotonergic control of ion uptake in
zebrafish reveals the importance of controlling for genetic background: a cautionary tale."
Dr. Joey Beeson spoke on "Building a Curriculum of Diversity/Inclusion" at
the 2019 MACSA Conference in October. He led a two-part breakout session on the topic: "Engaging the Brain: How Curricular Variety Promotes Opportunities for Learning."

Charlotte Gleason presented two sessions at the ACSI conference in Anaheim, CA, on November 25–26: "Creativity in the Classroom: Alternatives to Summative Assessments in the 21st Century Classroom" and "Reading and Writing Across the Curriculum."
Cayla Belser was a featured artist in Trenton City Museum's Young Visions show in November 2019.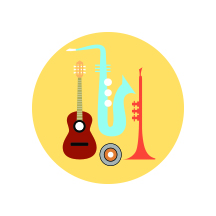 School of Music
Dr. Benjamin Harding, dean, recorded piano music for four songs on the album, The Gilded Age, by Gustav Hoyer. He also performed at Keith and Kristyn Getty's 2019 Sing! Conference in Nashville, TN.
Dr. Scott Watson wrote two articles for the Alfred Music Blog on "Classroom Management Tips for Ensemble Directors" that were published in July and August 2019. In addition to many guest conducting, lecturing, and composing projects, Scott presented two sessions on ensemble pedagogy at the New Hampshire Music Educators Association Spring Conference in April 2019.
Ruth Naomi Floyd presented "Frederick Douglass Jazz Works" in November 2019 at the Barnes Foundation in Philadelphia. This suite of music composed by Ruth Naomi Floyd and performed by her and her ensemble draws on the words of Frederick Douglas from his many speeches, addressing the tragedy and grief caused by American slavery.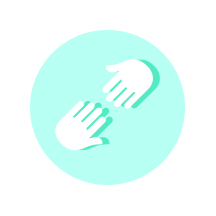 School of Social Work
Dr. Lawrence Ressler presented a workshop at the NACSW Convention in Indianapolis, IN, on November 9 titled "The Path from Unforgiveness to Forgiveness." He also recently finished directing a seven-year project to digitize the unpublished works of Dr. Allan Keith-Lucas, the most prolific writer on the integration of Christianity and social work from the 1950s to his death in 1995. The digital materials are stored at the Baylor University library and are available through the library and the Diana Garland School of Social Work website. Dr. Ressler was appointed director of the MSW program, which is currently accepting students for the Fall 2020 semester.
Center for University Studies
Dr. Brian Toews, director, moderated a discussion on "Psalms and Hebrew Poetry: Christ in All the Psalms!/?" at the annual meeting of the Evangelical Theological Society in November 2019.
Center for Urban Engagement
Dr. Coz Crosscombe, director, hosted a webinar entitled "Place Matters: How to Understand and Engage Context" through the CCDA Online Institute in October 2019. The seminar offered examples, practical ministry skills, and research techniques for understanding place and context to develop an effective and lasting ministry.