He's done work for Disney, Twitch, Warner Brothers, and eBay, but what he's really interested in, is you.
---
"I HAD SIX MONTHS TO MAKE IT WORK."
It's commonly said: "Necessity is the mother of invention." But in this case, it could be better phrased, "need is the catalyst for a solution." With a young (and growing) family, Tim Schmoyer '02 knew that he only had six months before he was out of a job. Six months until his income dried up. Six months until he would have to rely on welfare and WIC again. Six months to decide whether they should move to another state again for work.
The spoiler for the story is, he did make it work. But if you're interested in finding out how a supposed-to-be "lifer" in youth ministry ends up supporting his 9-person family by making YouTube videos—well, as Tim describes it, "that's the long story."
TIM THOUGHT HE WOULD BE A LIFER.
Tim grew up in the back row pew of his father's church, shaking hands at the front door with all of the congregants who would say, "You're going to be a great pastor, just like your dad" as they pinched his cheek on their way out of church each Sunday. Knowing the unique challenges of being a pastor (and a pastor's kid), Tim wasn't convinced that he wanted to become one. Despite his apprehension, Tim found that when he did do ministry, he actually enjoyed it.
In high school, his mentor, Bob, often pushed him to pursue discipling relationships with younger students in the youth group. And while he didn't initially feel comfortable doing so, Tim and Bob both began to notice that Tim exhibited a giftedness in pastoring and shepherding. Tim noted that he saw Bob's passion for "reaching people and changing lives," and that was ultimately what led Tim to want to do the same.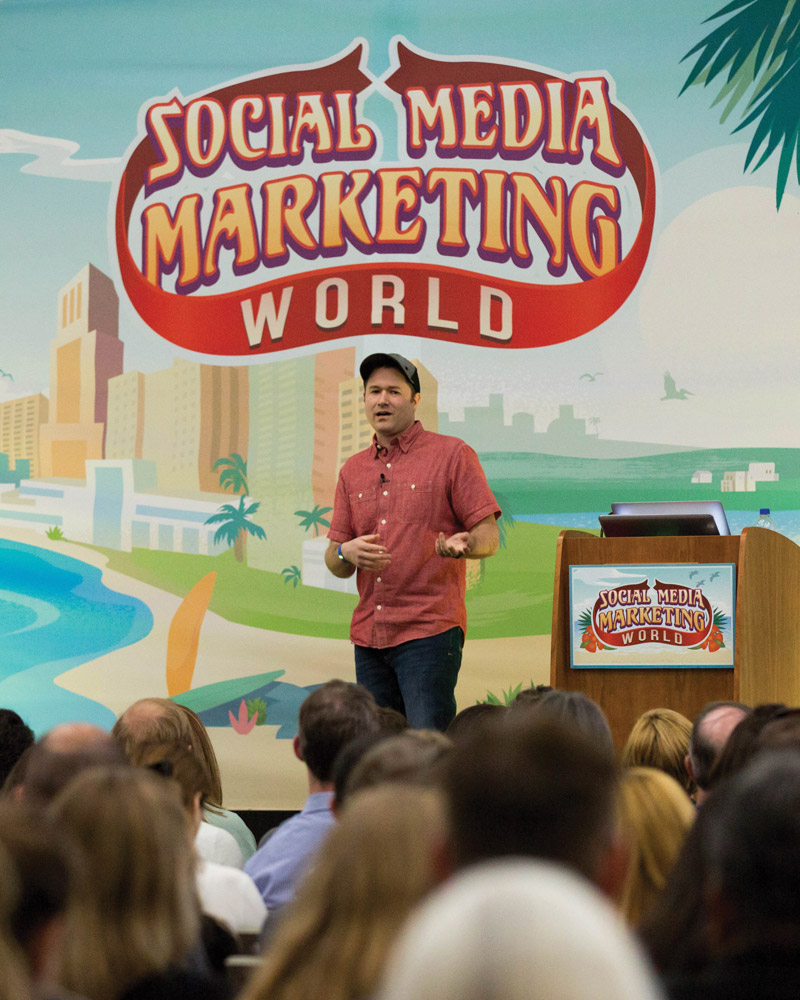 Tim graduated from Cairn University in 2002 with a degree in youth ministry. After serving in Pennsylvania for a few years as a youth pastor, he decided to follow his father's footsteps one step further and study at Dallas Theological Seminary. While in Dallas, Tim filled his schedule with seminary studies, ministry, and internet-based video games, figuring out exactly how the internet worked along the way. Before long, he became a self-taught internet strategist, of sorts.
ONE NIGHT, HE DISCOVERED THAT THE WEB DOMAIN "TIMSCHMOYER.COM" WAS AVAILABLE.
He didn't know what to do with it at the time, but "it was only eight bucks, so I got it." Over the course of a few weeks, Tim figured out how to build out his website. It was the days before Facebook, Instagram, or Twitter, but timschmoyer.com was the home of Tim's personal social media: a running series of posts for his family to read about what he was up to in Dallas. This platform also gave him a space to write about youth ministry. And as he wrote about ministry, he realized that it wasn't just his family who were paying attention. His website started to receive traffic from all over the country, encouraging him to put out more stories, advice, and other content. Timschmoyer.com eventually evolved into studentministry.org, a home for youth ministry resources that Tim used in his own church.
Despite the growing interest in his youth ministry content, his family still found interest in what food he managed to whip up for dinner. Behind a password wall, Tim posted personal updates for his family, and those updates soon began to include a very special lady. While in Dallas, Tim met his wife, Dana. And while he could write long, poetic ramblings about why he thought she was so special, he thought that videos would be the best way to communicate this to his loved ones back in Philadelphia. That's when Tim first discovered YouTube.
For many, it's hard to imagine a world without YouTube. YouTube is home to seemingly endless amounts of content; it's even where many churches have begun housing their live streamed services. But before October 2005, this video sharing platform, which can now send someone into celebrity stardom overnight, was nonexistent.
TIM ENTERED YOUTUBE ON THE GROUND FLOOR WHEN HE PUBLISHED HIS FIRST VIDEO JUST SIX MONTHS AFTER ITS LAUNCH:
"Well this is my first attempt at a video blog. I've never done this kind of thing before, so I'm not really sure what to expect. I just thought I'd try that once and see if it's really a lot of work getting this thing published or not. If it turns out to be pretty simple, I just might do it more than once—who knows. I'll admit though, it kind of feels like I'm having a conversation with the fire hydrant or something. I could get not so used to this—I'm not really sure—but we'll see how it works and we'll find out!"
—Tim Schmoyer, "Test Video," March 3, 2006
His "Test Video" was just that—a test—but the videos that followed were vlogs (video blogs) of his dates with Dana, the night he proposed, their wedding, and the day they bought their first house. Interspersed between these Dana videos were also pieces of youth ministry content that were later uploaded to his student ministry blog. "I realized I could make a video for the blog in two minutes versus sit down and take all afternoon to wordsmith a 600-word post—and people actually seem to prefer it."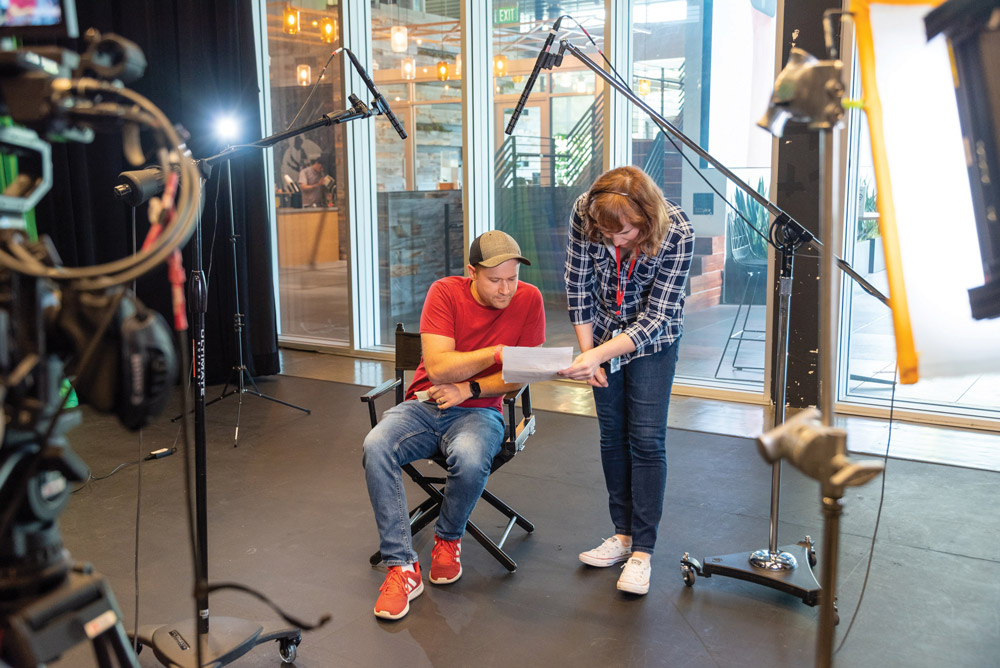 TIM AND DANA MOVED TO MINNESOTA FOR A YOUTH MINISTRY JOB; IT DIDN'T END WELL.
His time at that church was unjustly cut short. But despite the hardships they knew would ensue, Tim and Dana felt that God called them to stay in that small Minnesota town.
"Our four weeks of severance pay expired on Christmas Day. We had nothing, but we didn't feel like we were called away, so we stayed there for two years without a job."
The day after Christmas, Tim directed all of his efforts toward his youth ministry blog. Through website advertisements, speaking, consulting, and training, he was able to support his family on a meager but sustainable income. After publishing his first book on youth ministry with Zondervan, he thought that his life direction was set. But what he didn't expect was that it was his YouTube channel, not his blog, that would be the foundation for his career.
TIM'S YOUTUBE CHANNEL WAS GROWING.
Each week, Tim and Dana would upload videos documenting the everyday life of their family. The birth of their son, going for a family walk, and shooting basketball with his brother are just a few of the moments that made it to the channel.
As they uploaded new content, their viewers increased—viewers they had never met. Those new viewers began to comment on their videos, leaving messages such as: "My marriage has been struggling, but my husband and I watched this video of you and Dana talking about how you're learning to love each other better, and it has given us hope again for our marriage." Another viewer wrote: "I didn't grow up with a mom, but I've been watching your videos since I was a teenager. Because of your stories, I feel like I know what it takes to be a good mom someday."
Comments like these made Tim realize that "there are people who would never otherwise talk to a pastor but would watch a YouTube video of one." He was not serving in a church ministry at that time, but his shepherding spirit affected the lives of those who watched his videos.
WITH THE HIGH TRAFFIC HIS CHANNEL WAS RECEIVING (UP TO ONE MILLION VIEWS PER MONTH), HIS YOUTUBE KNOW-HOW GREW EXPONENTIALLY.
It grew so much that YouTube contracted Tim to teach their own staff how it worked! Through the Youtubiverse (a rather unused term that really should get more traction), Tim connected with Epipheo, a small company who was in the business of making animated explainer videos for businesses and startups. Impressed with his knowledge of the YouTube platform, they hired Tim to begin offering his expertise to their client base.
Tim relocated his family to Cincinnati, elated to finally have a steady income. His coworkers were like-minded people with previous ministry experience who valued Tim, his time, and his work. Unfortunately, the company started to move in another direction within a year, and Tim received the news that he would be out of a job— again—in just six months. That's when Tim decided to be his own boss.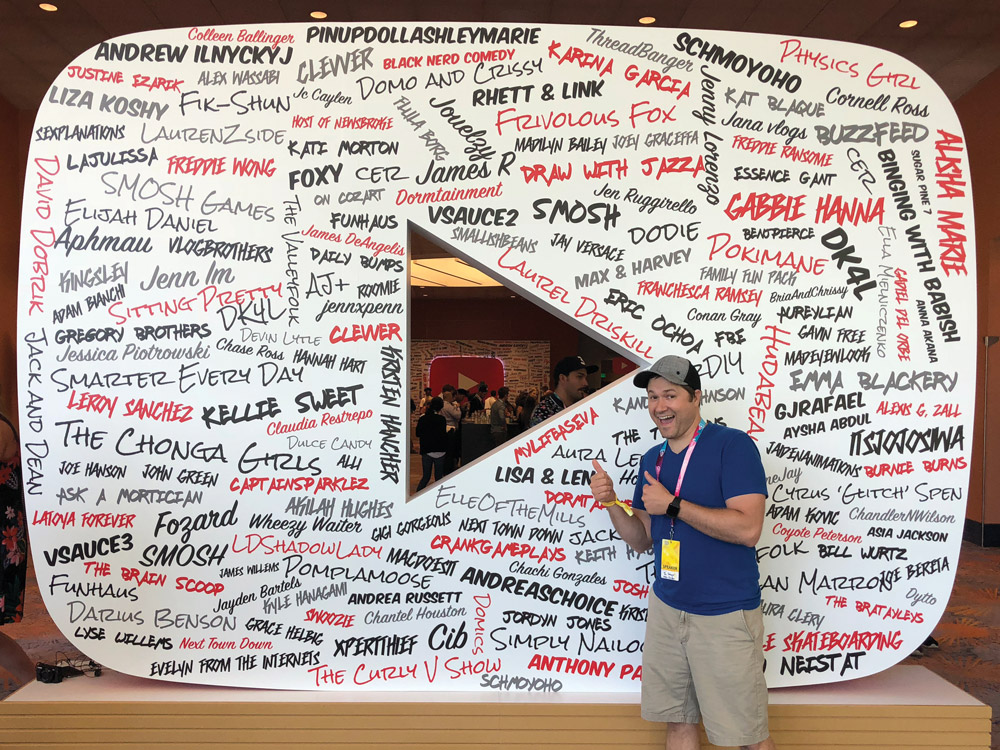 AFTER 7 YEARS OF EXPERIENCE AND RESEARCH WITH YOUTUBE, TIME LAUNCHED VIDEO CREATORS: a YouTube channel and consulting company that helps other creators "master YouTube and spread their message."
Video Creators launched on January 2, 2013. By June 15, 2013—Tim's last day with Epipheo—the channel was making $10K a month.
Tim will be the first to say that the initial success didn't stick; the business has had its shares of ups and downs. "I had no business experience, no business background, but I also had no other alternative." To run his business well, Tim traded YouTube strategy consultations for simple business advice. Seven years later, Video Creators is a thriving, YouTube Certified business with a 10-person staff and half a million subscribers.
On the Video Creators channel, Tim publishes weekly videos of tips and tricks to grow your YouTube channel's audience. Tim and his team generate revenue through online courses, one-on-one consultations, and YouTube strategy work for clients.
ALL KINDS OF CHANNELS HAVE REACHED OUT TO TIM FOR CONSULTATIONS.
Disney, Twitch, Warner Brothers, and eBay are a few of the large corporations for which Video Creators has developed comprehensive reports and strategies. Although these big names bolster his business' reputation, Tim's favorite clients to work with are the true YouTubers: individuals who are committed to growing their channel so that they can reach more people and change their lives. Educational children's content, gaming channels, day-in-the-life vlogs, antique sock collectors—Tim enjoys working with all kinds of creatives to help their channels succeed.
"This isn't about mastering YouTube so you can feel more popular or make more money. I believe that money and popularity are very important, but if you make them your goal they will ruin your life. But they do make for amazing tools that we can use to grow our channels, reach more people, and change their lives."
TIM'S SHEPHERDING SPIRIT CONTINUES TO INFLUENCE HIS VIDEOS AND CONVERSATIONS WITH CLIENTS:
"I was meeting with a video producer from Hollywood to discuss how the entertainment industry on YouTube is growing, even surpassing the TV/movie industry. The conversation started with business like it always does, but then it turned. By the end of the lunch, he's telling me about how his wife recently left him, he's sleeping with another woman half his age, and he's wondering if he should pursue a relationship with his wife again. I said, Yes! Of course!"
Conversations like this are examples of the opportunities God continues to give Tim to offer advice and share his faith with people he meets through his channel.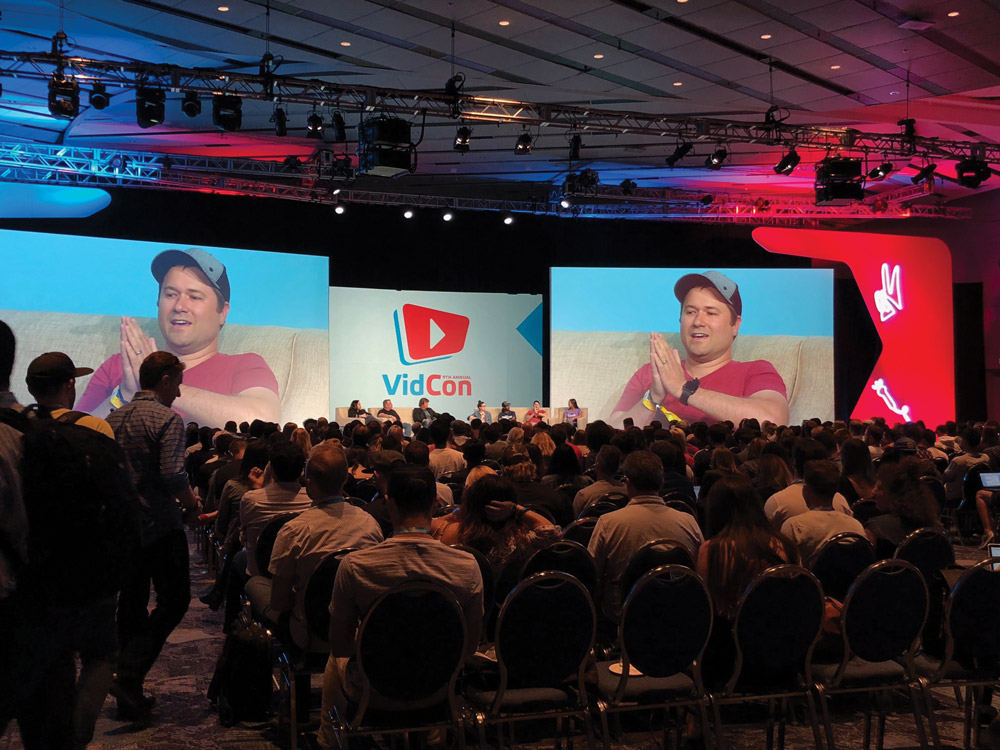 "People with pastor/shepherd giftings are good at making people feel like they actually care—because they actually do care. And most people don't receive that type of care anywhere else. That obviously is really good for business, because great customer service makes them want to come back and refer other customers. And good business becomes a really powerful tool to lead others to Christ."
Through both Video Creators and his family's video vlog channel (now called Reclaiming Motherhood), Tim is influencing more people than he ever thought possible. The difficult journey between that back church pew and his current career reminded him that his goal was never to be a "lifer," but to be a life-changer. And if he is reaching more people than ever before and changing their lives through making YouTube videos—well, as Tim says, "this is where God has called me to be."
---
Lydia Garrison '18 is the communications specialist at Cairn. She can be reached by emailing lgarrison@cairn.edu.