In the midst of an unusual year, Cairn Athletics and the men's and women's cross country teams successfully hosted several 5Ks throughout the fall and spring semesters.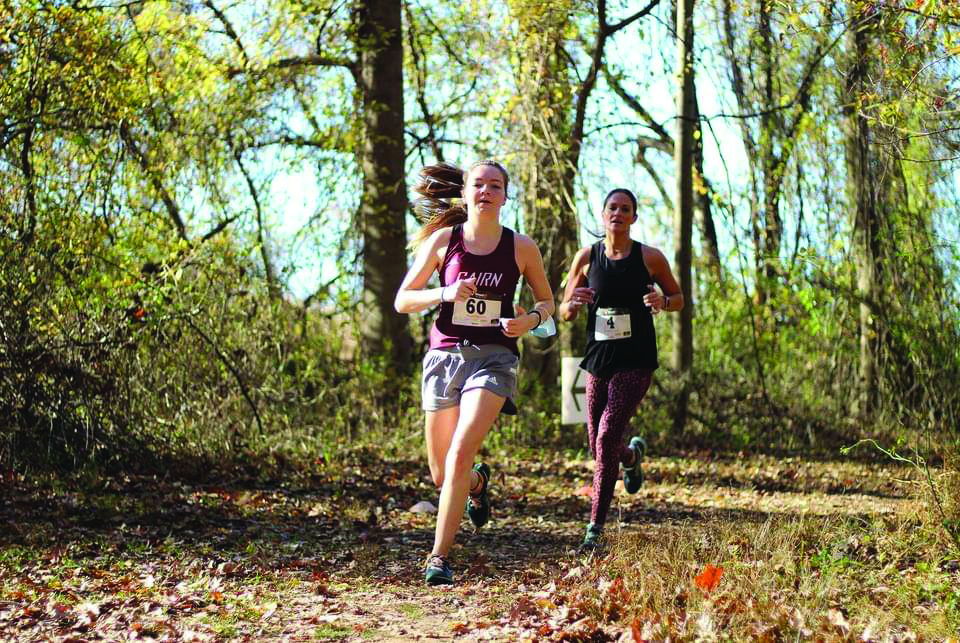 Like most other collegiate athletic teams, the Cairn cross country teams were unable to hold their season because of the COVID-19 pandemic. Although meets with other schools were canceled, that did not stop the men's and women's teams from continuing to build on their success in recent years. With robust COVID-19 safety protocols in place, Cairn Athletics put together two 5Ks at local parks in the fall and planned an additional four for the spring.
The first was the Veterans Day 5K on November 7, 2020, at Core Creek Park. Two weeks later, runners came together at Tyler State Park for the Autumn 5K. Each race brought 60+ runners, and together they raised over $2,500 for Cairn Athletics.
Cairn Athletics and the RUN 12:1 running club started off 2021 with the runners showing their awareness and support of World Down Syndrome Day (March 21) by running in their wackiest socks.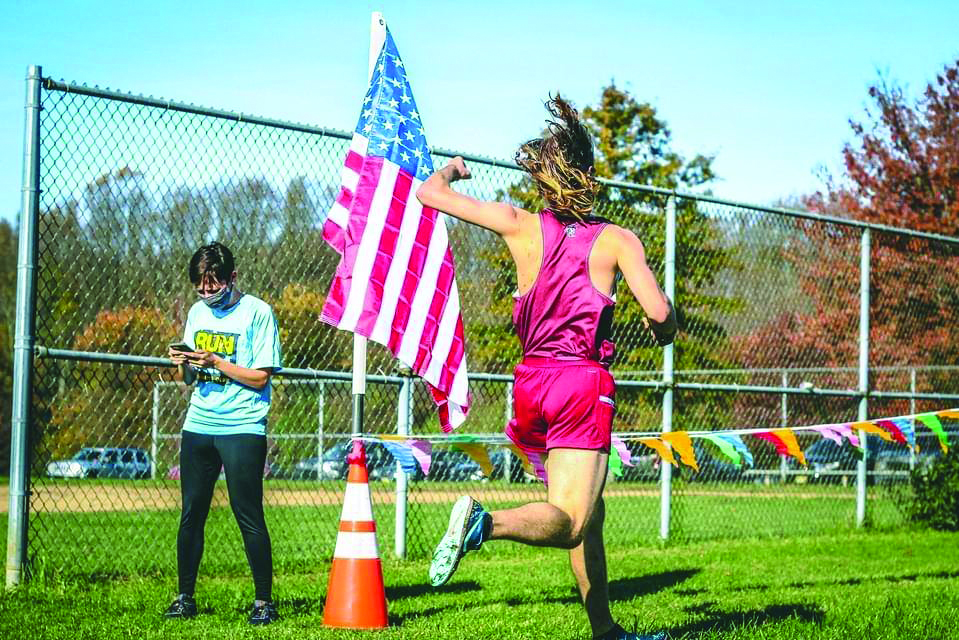 The 2021 Running Series continued with the Spring 5K. Runners returned to Core Creek Park for a trail race. Then on April 24, the annual Cairn Cares 5K took place on Cairn's campus. Cairn Cares raised funds for the New Horizons Scholarship Fund in association with crisis pregnancy centers. The scholarship supports new mothers who chose to give birth even though their educational and career goals would be interrupted by unplanned pregnancy, delivery, and parenthood.
Looking ahead to the summer, the 2021 Running Series will include the Run to Rescue 5K on June 12 and June 18. This race supports Agape International Missions (AIM), a Christian nonprofit that fights sex-trafficking in Cambodia. The organization rescues women and girls from slavery and brothels and provides them with food, housing, education, medical care, and jobs. The Run to Rescue 5K will also support the Cairn University Student Scholarship Fund with a portion of the proceeds designated for a student majoring in social services with a focus on helping embattled women. Visit cairn.edu/5k to stay up to date on Cairn's upcoming 5Ks.