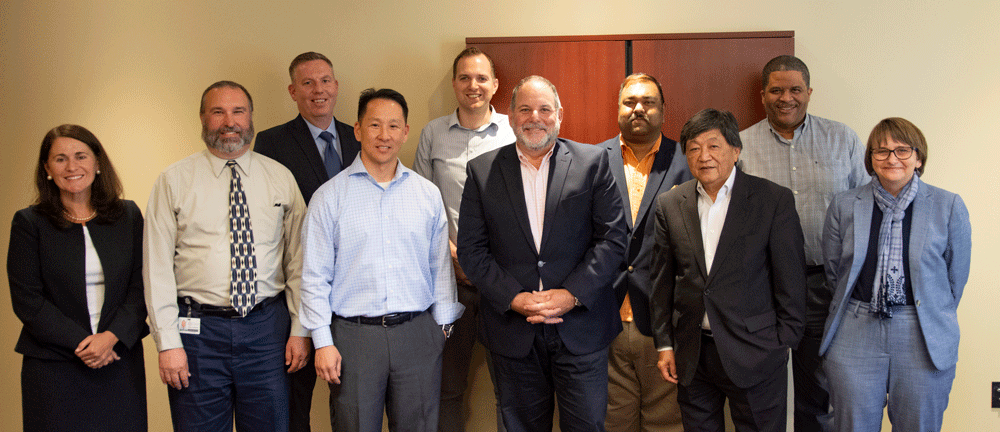 This academic year, I am serving as president and acting provost at the University. I am carrying both of these responsibilities following the departure of our former provost in May, and while more responsibilities bring more challenges, I have enjoyed the unique opportunity of serving in this interim role while we begin our search for a new senior vice president and provost. Serving as acting provost has allowed me the opportunity to work even more closely with those on the Academic Leadership Team, specifically working alongside them as we plan for new programs and assess our current ones, discuss academic-specific issues, and ensure biblical integration throughout every student's education. These men and women have been a blessing to me, and I am deeply grateful for their service here—especially in light of the last year and a half.
The 2021–22 academic year marks the third year impacted by Covid. I have been reflecting upon the challenges and the blessings of this time. There have been plenty of both to be sure. The impact of the pandemic and all of the ensuing implications have forced us to not only be creative and flexible but also to reflect upon what matters most. Crises, changes, and challenges have a way of doing that. We do what we must to press on, but we must also take time to think about what we are doing and where we are going. In conjunction with the contextual challenges we face resulting from the pandemic, we are also operating in challenging social, cultural, economic, and political times. The tensions are real, so too is the influence of our times upon our personal and corporate sensibilities. The way we think about, analyze, talk about, and chart a course through the challenges of our times are all potentially shaped by the thinking of the day in which we find ourselves. This is a challenge for Christians and Christian organizations—it always has been.
We talk about this dynamic often at the University. Whether in faculty and staff meetings, leadership meetings, or board meetings, we discuss the ways in which the world is not only requiring us to think but may be influencing us to think. Recently, I shared with the faculty and staff that Cairn will stay on course to be distinctly and intentionally biblical in our outlook and approach to our work. I also stated that we must be relentlessly so, given the times in which we are called to serve. It is imperative that we remain committed to thinking biblically and behaving Christianly, that we stay focused on our Christ-centered mission, and that we hold fast to biblical truth and the idea that there is such a thing as absolute truth. Only when we do these things can we be assured that we are doing our level best to educate our students to be biblically minded servants of Christ.
In September, Dr. Keith Plummer gave what I believe might be the single most important chapel message in all my years of involvement at the University. He spoke to us on the importance of thinking biblically about love. This is another part of being biblically minded, of being careful not to allow the terms we use to be co-opted and redefined in ways that are not consistent with biblical teaching and our faith. The cultural definition of love and the social expectations for the expression of it fall short. We must want more, and I think Dr. Plummer did a wonderful job of leading us to think through that carefully. I wanted the greater Cairn community to benefit from this message, so we have included a transcription in this publication. I trust it will speak profoundly to you as it did to all of us in chapel that day.
At Cairn, I believe it is well understood that spiritual development does not take place despite intellectual development or social development. All of these are seen as one. We want to see our students grow in every way, centered on Christ and the authoritative word of God. As we begin the new year, we are committed to keeping this Christ-centered, biblical perspective before our students and all of us who serve at Cairn. Our annual initiative, One Scripture, One University, is focused on Colossians 1:15–17. This powerful passage drives home the preeminence of Christ and the truth that He is before all things and in Him all things hold together. This is the basis not just for academic integration but for living the integrated life. To have a Christian mind is to submit to the Lordship of Jesus. This year we will focus on just that.