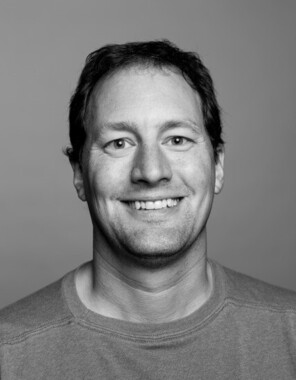 Wes passed away on Sunday, June 20, 2021, at his home in Meridian, ID, ending his courageous battle with cancer.
Wes was born on May 21, 1972. He earned a BS in Youth and Family Ministry in 1994 and a MS in Organizational Development in 2009. Wes married his partner and best friend, Karen (Ivins) '95, in Langhorne, PA, on October 28, 1998. While he held many roles throughout his career, most University alumni know him from his service as director of student activities at the University from 1998 to 2000 and educational/ministry development pastor for Langhorne Terrace Ministries (now Church of Living Hope) from 2001 to 2012.
Wes will be remembered for his sense of humor, creativity, leadership, and his enjoyment of challenges—whether completing a triathlon or climbing the chapel wall. Wes loved snow, snowmobiles, and all things winter; being outdoors; and sharing Jesus with anyone. But his greatest love was Karen and his children, second only to his love for Jesus.