Masland Library Renovation Celebration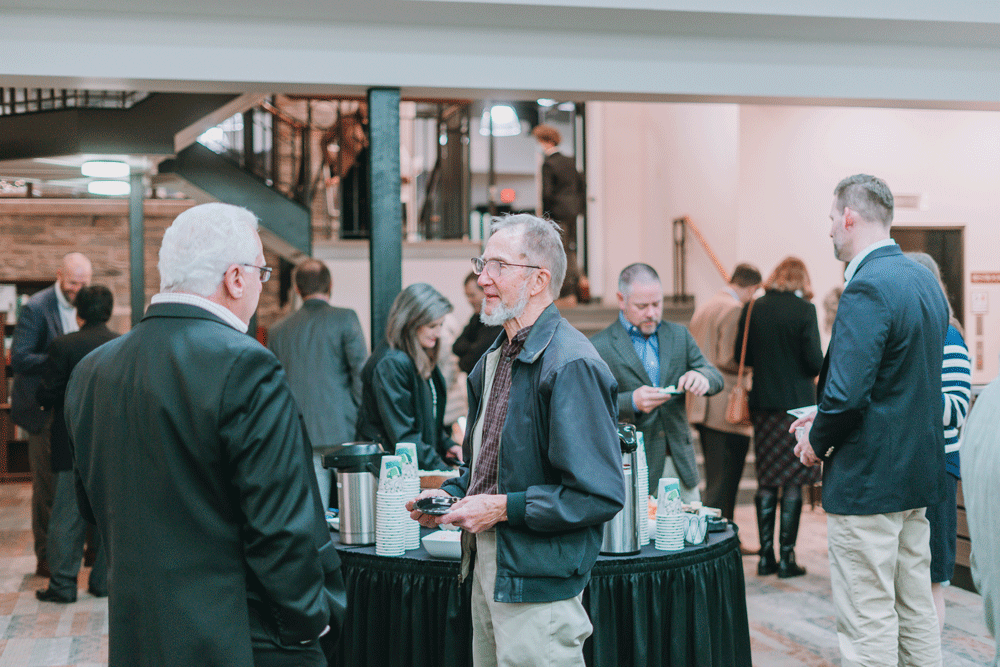 In November, the University hosted a Renovation Celebration to recognize the progress made in renovating the Masland Library. The building did all of the "talking": A tour through the renovated space included "before" pictures to demonstrate the changes made so far. The power of the donor was on full display, as this project's build-to-cost model has been funded almost entirely by donations and grants. The project will conclude in Summer 2022, and the next issue of Cairn will give you an up-close view of all of the changes made and their contributions to our students' academic experiences.
---

---
President's Circle Christmas Dinner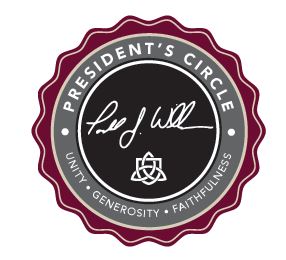 The President's Circle gathered together at the President's Residence in December for a joyous time of food and fellowship to celebrate the Christmas season. This event is one of many exclusive opportunities for President's Circle members throughout the year. If interested in joining the Circle, visit cairn.edu/circle or contact Graham Thorpe at gthorpe@cairn.edu.
---
Giving Through Golf: Garry North '12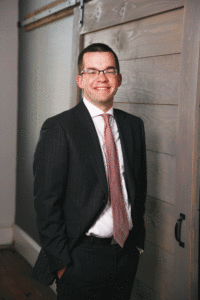 Garry North '12 came to Cairn as an undergraduate student because he wanted biblical preparation for a career in business. According to Garry, that's exactly what he received. He completed an internship at Master's Advisors, a financial planning firm; he was offered a job after graduation; and several years later, he became a partner of the firm.
The value he sees in his Cairn education is one reason why he has given consistently to the University since he graduated. He received biblical and professional preparation for a thriving career, and he wants to ensure these same opportunities are afforded to other students—especially those with financial need.
For a former golf student-athlete like Gary, one of the most enjoyable ways to support students is through the annual Golf Classic. "I am fortunate to play a fair amount of golf," said Garry. "The Cairn Golf Classic is easily the most well-run, high-quality tournament I participate in."
Beyond his own positive experiences, Gary feels motivated to give generously to Cairn due to the counter-cultural nature of a Christian university. His observations of the world bolster his belief that Christians should "continue to support institutions like Cairn that eagerly defend the objective truth of God's Word in a way that is inviting, engaging, and healthy, especially as these organizations become rarer and rarer."