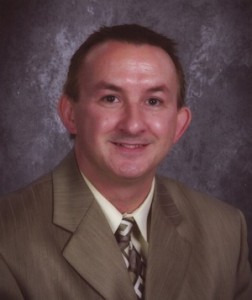 [dropcap3]T[/dropcap3]he end of the school year was only about six weeks away, and I had just finished directing and producing the school's first ever high school, musical drama. Earlier in the year I directed an elementary school drama production and coached the school's junior high and high school boys' and girls' cross country teams; all in my first year of teaching. My supervisor called me into her office. "Todd," she said, "My husband and I are moving to a different state to teach. I would like you to apply for my job."
I was shocked. "I don't even have an education degree," I told her. "I only have a BS in Bible. I'm not qualified to be a principal!"
"You're more qualified than you think you are," she said. "When I initially hired you, my intentions were to train you to take my job as principal, so that I could get back into the classroom. My plans are just happening a lot sooner than I anticipated," she added.
I told her I would pray about it.
After praying, I decided God wanted me to pursue the principal position. The position was offered to someone else, but the experience put a passion in my heart to eventually become a principal. I love teaching and being in the classroom, but I feel I could have an even greater impact on the lives of young people if I could become a principal. I knew I wanted to be fully equipped to take on this role. This put me on a quest to find a way to earn a Masters Degree in Education.
I had earned my B.S. in Bible from Philadelphia Biblical University. My undergraduate work at PBU equipped me well for my five years in church ministry, six years of serving in India, and my first two years of teaching in a Christian school setting. However, it was a two-hour drive away. Did I really want to drive that far for classes again? I worked full-time and was a husband and father of three. Unsure, I looked at other options.
I checked into universities with online degrees and did not like anything I saw. I felt I would have a better learning experience if I participated in an actual classroom setting where I could interact with others. In addition, few online programs were offered with a Biblical perspective, something that was very important to me. I also scouted out several Christian liberal arts colleges but was unhappy with the lack of Biblical integration they offered. My heart was being drawn back to my alma mater of PBU.
Enrolling in PBU's Masters of Education program has been far better than I could ever have imagined. The professors have enhanced my love for learning. In fact, I would go the extra mile to say that they have helped cause an "academic conversion" in me. Up to this point I had loved God with my whole heart, soul and strength. But PBU has helped me realize I need to love God with my mind as well. The professors promote that God has made Jesus Christ "the head over all things" (Eph. 1:22). They stress that "all" means what it says! This includes our minds. It also includes the education being delivered by the professors. That education is not always easy either. Classes are diverse and rigorous, but they are always God-centered! The professors are well qualified and have invested in me personally. They knead the yeast of the gospel through everything they do.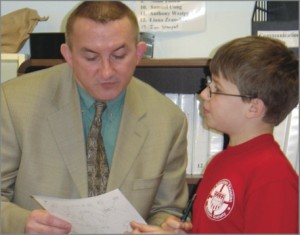 PBU is equipping me extremely well for my future goals. The Masters classes I have taken thus far have made me a better teacher. This has been evidenced through feedback from students, parents, co-workers and administration. To enhance my qualifications, I have decided to add PBU's new Special Education Certification. I believe this will make me a stronger candidate to be a future administrator. I will also be taking the education classes in leadership/administration as a step towards gaining my principal certification. The education department has helped me lay out a plan to this end.
I have switched states since I first started the Masters program at PBU but made sure I still lived within a two-hour drive from the University so that I could still take classes. Even if I lived further away, I am convinced that I would still pursue my degree here at PBU because the school is more than worth the drive.
[framed_box]Todd Zimmerman G'11 completed a B.S. in Bible through PBU's Degree Completion Program in 1996 while working as a pastor.  For six years Todd, his wife Laura, and their children, Kaitlyn, Caleb, and Joel, worked among Muslims in India.  Upon their return to the US, Todd began teaching.  He currently teaches middle school at the American Christian School in Succasunna, NJ.  He is working toward his M.S. in Education, certification in Special Education N-12, and Principal Certification K-12.
[/framed_box]