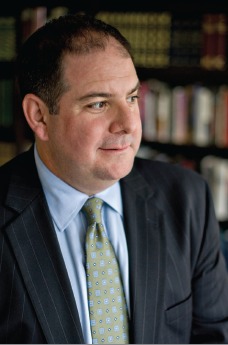 [dropcap3]T[/dropcap3]he cover of this issue speaks volumes. It is an image that represents an integral element of our work at PBU. We often refer to PBU as a community of learners and talk about the dynamic campus life here that is an intentional part of educating students. This photo is a great shot of three of our athletes working together as one. Not only did the men's volleyball team rank fourth in the nation with NCAA Division III this year, but the team experienced a season marked by success and teamwork on and off the court. They are student-athletes and are leaders in our midst. They served as an example for the rest of us of discipline, persistence, and cooperation. They are a team in every sense of that word, and we are very proud of them. Often the conventional thinking about the value of athletic competition rests upon the benefits to the athletes themselves—character development, learning life lessons outside the classroom, and such. Those things are true because athletics, indeed all the activities and opportunities we provide, do benefit the participants, but they also enrich our life together. Coming together in the stands and bleachers, knowing student-athletes, learning from their examples, sharing in their victories and defeats enriches our life together and enhances learning within this community. We want our athletes to know that we thank God for them and for the contribution they make here. The same is true for the students involved in the spring musical theatre production, and the Chorale concert, and Student Senate, and the missions trips, and on, and on, and on.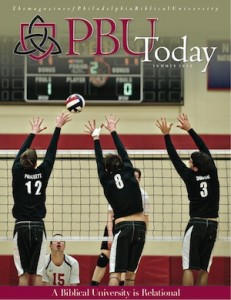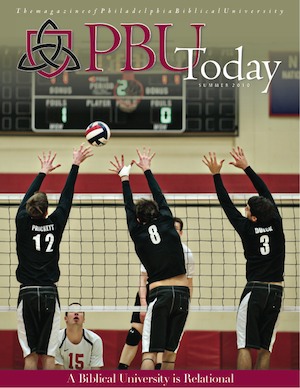 This past year I have done some reflecting and speaking on community and in particular the PBU community and student involvement. As I have, it has become clear to me that PBU is a dynamic and diverse place. The student body, both graduate and undergraduate, as well as the faculty and staff, is comprised of individuals from different backgrounds, with different professional goals, personal interests, and different levels of spiritual and intellectual maturity. From athletics to the arts to student leadership groups, study groups, and ministries and missions work, students at PBU are involved in the University, the community, the local churches, and one another's lives. This involvement serves our mission well. Students learn and grow in community, are challenged by one another, support one another, hold one another accountable, and encourage one another.
Students at PBU are involved in the University, the community, the local churches, and one another's lives.
At a town meeting with students this year I was asked about issues of community at PBU. Mainly, students were interested in our expectations of them, and our thoughts on their responsibilities as members of the PBU community. Their questions and their input ultimately led me to address the issue in Chapel and remind us all of our Community Life Covenant. It is a document that outlines our biblical obligation to one another, our responsibilities to defer to one another, respect one another, encourage one another, and speak truth to one another in love. These are the marks of Christian community and these are things we commit ourselves to in our life together at PBU. Because we have in view the education of the whole person, we believe that spiritual, social, and intellectual development takes place as we live, work, study, and serve together in and out of the classrooms. This is true discipleship. This is why we invest in campus life at PBU: it enriches the lives and learning of students and serves the mission of educating them to serve Christ.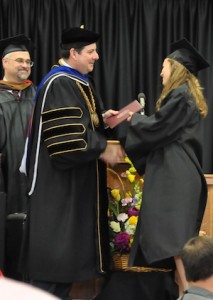 A dynamic campus life is an extension of a biblical truth. The Christian life, lived well, is lived in community. The idea that we are joined together by faith and bound to one another in the unity of the Spirit is a truly biblical notion. From the doctrine of the Trinity to the teachings on marriage, the family, and the Body of Christ, the idea of oneness in diversity is biblical and essential to the Christian life and faith. We were not created to live in isolation. The very words of God declare that it is not good for us to be alone. As we travel the path God sets before each of us, we find our way in and out of a number of places, relationships, and communities for varied amounts of time, some throughout most of life and others that seem fleeting and last a matter of a few months, or a few years. This is very much the case in the life of a university and is true enough at PBU. Whether students, parents, faculty, staff, trustees, alumni, supporters, or friends, we are part of the PBU community. Our level of involvement may differ. Our access to campus may differ. But we share in what God is doing and PBU Today is one way that helps keep us connected, which is why I choose carefully what to include in this column. As you read this issue of PBU Today, I trust you will get a sense of the dynamic campus life that is here and see that it makes a difference in the lives of our students.
[framed_box]Todd J. Williams, Ph.D., has been the President of Philadelphia Biblical University since January 2008.  He served as faculty and an administrator from 1996 to 2001, and then returned as Provost in 2005.  Interact with Dr. Williams on PBU's blogsite.
[/framed_box]