Dr. Robert Wenger
Dr. Robert Wenger is retiring from his duties as a full-time professor of history at PBU. He will continue to teach as an adjunct professor in the future but his presence in our midst will be greatly missed. Dr. Wenger has served at PBU for 27 years in a variety of key capacities. He has been a faculty member, a department chair, division chair, and a member of the academic leadership team during a two-year interim between deans. He was the first Dean of the School of Arts and Sciences, and served as Acting Assistant Provost during the search for a new Chief Academic Officer. His experience is extensive but his leadership and influence extend well beyond his formal titles.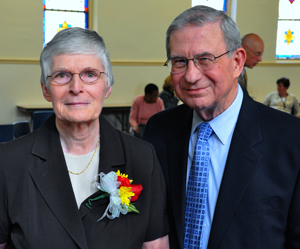 Bob Wenger has been far more than a professor and administrator at PBU. He has been a colleague who always speaks honestly and keeps the bigger picture in view. He has been a mentor who gave of his wisdom without wanting something in return and a teacher who gave his students more than information but his love of the subject and learning. He has been a leader who was fair and supportive, a servant who gave selflessly, and a friend who wanted the best for us and of us. He is to my mind a model faculty member, willing to pitch in, capable, professional, personable, and above all – integrated. His faith, knowledge, and work were woven together by God's grace into a strong presence.
His thumbprints are on many of us here. He taught us long after our classes with him ended and our degrees were earned. Dr. Wenger hired me in the 1990's when I joined the faculty and the some of the most meaningful and memorable conversations I have had since that time have been with him. He never made the transition from student to colleague a difficult one. And I am personally indebted to him for his willingness to be used of God in my life and work at PBU. We all thank God for him and wish him all the best in his retirement. Dr. Wenger has been given the rank of Professor Emeritus by the University Board of Trustees but his true legacy is one that reminds us to stay the course regarding God's Word and to do the right thing always.
-Todd J. Williams, President
Dr. RoseLee Bancroft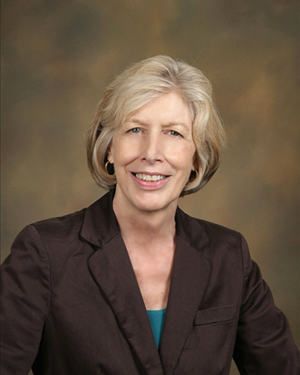 On May 17, 2010, the School of Arts and Sciences hosted an appreciation luncheon in honor of Dr. RoseLee Bancroft, who is retiring after teaching for 11 years at PBU. Faculty and friends came to honor her. Dr. Jean Minto, Dean, read a poetry selection from Tennyson which she felt resonated Dr. Bancroft's approach to life.
When Dr. Williams was Academic Dean in the late 90s, he knew RoseLee Bancroft was a person he wanted on the college faculty. Although she was not looking for a new position, she came to visit the campus out of courtesy alone. The College's environment so impressed her that she chose to accept the offer and began teaching in 1999.
At the luncheon, Dr. Williams and Dr. Toews shared their memories of that time, saying that Dr. Bancroft came to PCB at a time when the administration was envisioning the University we could become. As a truly integrated individual, whose life, love of literature and the arts, interest in all subjects, and relationships with students all worked together in a coherent whole, Dr. Bancroft has been a valuable contributor to the development of a truly biblical University.