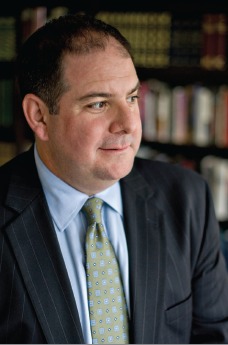 [dropcap3]F[/dropcap3]or almost fifteen years I have had a print hanging in my offices that has inspired me and encouraged me in my life and work. I look at it every day. And every day it reminds me of some profound spiritual truths and personal convictions. The print is a reproduction of Caspar David Friedrich's Wanderer above the Sea of Fog. Painted in 1818, the original, which was sketched in the field in the mountains of Saxony, resides in Hamburg, Germany. I do not remember when I was first introduced to the work, but the print has been a very helpful conversation piece with many students and colleagues over the years. It is an image of a wind-blown man standing on a rocky ridgeline looking out to the west over a vast series of rugged mountains shrouded in fog. Off in the distance are lowlands and a cloud-filled sky. It is easy for me to imagine that his thoughts are on more than the view; that his mind is also on the challenges, and the adventures, and the opportunities that await him along the path he will take into the wilderness ahead of him. I do not think he is considering turning back. He has come this far. He will press onward. For me, it is a picture of life, and ministry, and the spiritual journey of the Christian faith that overlays them both.
Friedrich's Wanderer is clearly taking the road less traveled. And the road less traveled is, in Robert Frost's words, the one that makes all the difference. It is striking how many times this idea of choosing to walk "a way worth traveling" is evoked in art and poetry and music. It is also striking how prolific the idea of walking a different path is in the Bible. In Scripture, walking is a metaphor for the Christian life, a calling to be a true disciple, and the first image of our relationship with God as seen in Genesis where God and Adam walked in the garden together. The path is seen as a choice between the right and the wrong, wisdom and folly, serving God and serving self. Walking and walking a particular way are things Christians are very familiar with. We are to choose carefully how and where we walk in life. We are to faithfully follow the Lord Jesus, every day, regardless of the terrain or the trials along the way. We are to trust God who directs our paths, and travel the course of life and ministry in wisdom and grace and service to God. These ideas are in the warp and woof of our Christian faith and biblical worldview. And this is why we keep these things before our students at PBU.
We are to trust God who directs our paths, and travel the course of life and ministry in wisdom and grace and service to God.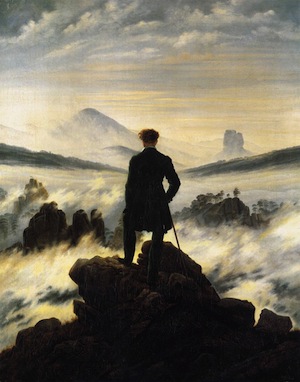 I believe the idea of walking a different path pretty well summarizes PBU's own journey in becoming a biblical university as well as its work in providing a university education that is distinctly biblical. We want our students to be centered on Christ and His Word in every area of their lives. We want them to be challenged to think and live well and wisely. We want them to be prepared for their life and work and whatever God has in store for them beyond our walls. We want to see them inspired by their time with us, by what they learn, and how they are taught. And we want them to be involved while they are with us as preparation for an active and obedient life of service to Christ. College students have many choices today. We believe PBU is positioned to offer a way worth traveling that makes a difference in the lives of students and also a difference in the church, society, and the world.
In our efforts to effectively communicate our mission and vision at PBU, we have launched a new marketing campaign. "Walk a Different Path" is a phrase you will see quite often in our literature and on the soon-to-be-launched new website. But for us this is more than a tagline. It is an encapsulation of our work here. It is an invitation and a call to join us. It is a reminder for us all that we keep the important things at the center of all we do, no matter what else others are doing. It is a statement of conviction that effectively communicates who we are and what we do. Some may recall that years ago PBU used a similar phrase. We believe it has never rung more true for the University than it does today. And we believe it is a timely call to students to join us.
This year, the issues of PBU Today will be used to communicate what we mean by "Walk a Different Path" and give some insight into how our students are doing just that. I trust this issue makes it clear that we take seriously our mission and vision and are intent on carving a new path in the landscape of higher education to the glory of God and in the service of His Son.
[framed_box]Todd J. Williams, Ph.D., has been the President of Philadelphia Biblical University since January 2008. He served as faculty and an administrator from 1996 to 2001, and then returned as Provost in 2005.  Interact with Dr. Williams at PBU's blogsite: blogs.cairn.edu.