[dropcap3]I[/dropcap3]n the fall of 2010, PBU launched a new Career Center as a part of the Strategic Plan 2012. The Center provides service to students seeking the tools to prepare for entry into the job market upon graduation. A new director, Teri Catanio, was hired to coordinate the efforts of the University faculty and staff as they work to help students throughout their PBU experience to consider the options before them and build the skills and proficiency necessary to navigate the career search. Renovated office space in the Smith Administration Building and new software and technology provide students with resources to explore the possibilities available to them in the job market and the ways in which they can be preparing throughout their time as students.
For years, PBU's graduates have been sought by prospective employers for jobs after graduation. PBU graduates have been lauded for their work ethic and their preparation for their career field. Advisors, faculty, and staff have all served to help students discover what is "next" after receiving their diploma. Student groups like PBU-SIFE, Chi Beta Sigma, and Alpha Chi Epsilon have helped students prepare to enter the job market. Even so, PBU's administrators, deans, faculty, and staff saw a growing need for a new Career Center. PBU is a sending place – educating students to send them out to serve Christ in the church, society, and the world. Developing a Career Center is a way of coordinating the efforts of those who work to prepare students and connect them to the opportunities available.
When the proposal for the Career Center was brought before prospective donor foundations, their leaders were excited to see that PBU was taking seriously the preparation of students for a difficult career market in an uncertain economy. They saw that PBU was striving to help students enter into meaningful work upon graduation. Their gifts allowed PBU to create the office space, hire the staff, and purchase the technological tools that will serve this goal.
The Career Center is focused upon connecting with students as early as their first year, encouraging them to think about careers and jobs as a part of their University experience. The Center seeks to have students strengthen their résumé, portfolio, and skills throughout their time at PBU. Teri Catanio, the Career Center Director, will work with students along with their advisors and mentors to facilitate the coordination of course selection, professional involvement, and internship opportunities.
The purpose of the Center is not job placement. Graduates find that the job search is about knowing how to respond to the marketplace and how to adjust and manage their expectations while still keeping their dreams and goals alive. The Career Center's goal is to enable students to navigate the job market and prepare them to succeed in various aspects of finding employment and entering the marketplace.
In the end, the Career Center is about people. The Center will use the tools and opportunities available and will work to prepare students to be men and women of character who are ready to serve Christ – in whatever profession they choose.
[framed_box]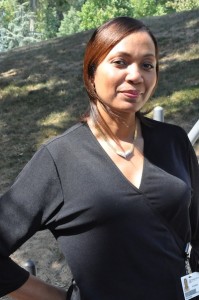 The new Career Center Director, Teri Catanio G'07, M.S.O.L., has worked as an assistant editor, technical writer, business analyst, publications manager, project manager, and marketing strategist for companies such as McGraw-Hill, Lockheed Martin, TD Bank, Educational Testing Services, Nutrisystems, as well as in State Government for the Department of the Treasury. Teri also has published a scholarly journal article and two conference proceedings based on her O.L. research. Her work in a variety of fields has uniquely prepared her to help students examine the opportunities available to them and the preparation they will need to move forward with their careers.
[/framed_box]