[dropcap3]I[/dropcap3]n spring 2007, I visited Philadelphia Biblical University as a high school student with a friend, my mind made up: I was already going to college elsewhere. I'd visited a number of schools, Dream-College checklist in hand, weighed the pros and cons, and decided on a school without even considering PBU. As I listened to my PBU campus tour guide, however, and sat in the cafeteria talking to my admissions counselor long hours after supper, the realization struck me, unexpected and un-ignorable: There's something about this place.
Now, three years later, I've had the opportunity to flesh out and analyze that "something"—and boy, is it something. PBU's nature as a biblical university is unique among academic institutions. Education at PBU prepares students exceptionally well for competent and committed service in our future professions, for we are encouraged to not just know what good professionals need to know, but to internalize that knowledge and acknowledge the great responsibility we have to be the kind of people who make good professionals.
But PBU is not concerned merely with cranking out good professionals; it's about helping students develop into biblically minded, well-educated men and women of character. It's not about what we do when we leave; it's about who we are and who we're becoming while we're here. At PBU, we walk a different path because we're engaged in the whole-life endeavor of intentionally developing a biblical worldview—that foundational, coherent schema of truth into which all our thoughts, actions, goals, and relationships fit, and from which they all stem. We leave with a mindset which is far more important than a degree.
PBU students walk a different path because what we learn is manifested in our day-to-day lives. Our professors don't seek to dip us ankle-deep in shallow head knowledge; they plunge us deep into the reality that our learning confronts us with ourselves, demands internalization, and makes us morally responsible for what we know. The skills we cultivate in class—learning to read our Bibles, to think critically, to learn—change us and how we live our lives for the rest of our lives. Ultimately, we learn to be honest: an uncommon and precious characteristic among academics, professionals, and the world at large. We don't compromise intellectual honesty and openness for the Bible; there's no need to. Nor do we bow our biblical worldview to the academic fads and popular follies of either the mainstream secular or religious communities. We get the best—and most honest—of both worlds. The ultimate manifestation of that honesty is acknowledging that there's no place in a Christian's life for knowing something and not living it. The individuals walking the campus of PBU are walking a different path because we are being set apart—for Christ, for life—by our time at the University.
As worship-inspiring as the transformation of individuals is, the full force of the difference at PBU is seen in the collective. For me, being a Christian has always meant fitting truth and growth and learning together into a whole I can live in light of—but at PBU, we do that together. We can't leave what we learn in the classrooms—because as we internalize and wrestle with our class content, we're talking about it in the hallways, in the mailroom, on Facebook, in our dorms. We learn to tap into the people around us—both faculty/staff and peers—for learning, for support, for fellowship, for personal growth. At PBU, I have encountered the reality of what it means to be a part of the body of Christ. We wrestle daily with what it means to be a community: how to take responsibility for ourselves and one another, how our personal rights intersect with the greater good, how to defer to one another, how to be mutually obligated to one another, and how to need one another and be needed in healthy ways. And it's in that community that character is formed.
So as individuals and as a community, PBU students really do walk a different path. As we are set apart for Christ and His work, as we grow individually and together, we walk a different path from the world in which we live and walk a different—and better—path every day than the day before.
[framed_box]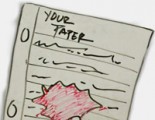 [two_third]
Marissa Rumpf-Lauer is a senior in the School of Education, planning to graduate in 2012.  She is in the Secondary English Education Program with TESOL.  Among many other activities, Marissa coordinates PBU's Writing Lab.[/two_third]
[/framed_box]