"And call upon me in the day of trouble; I will deliver you, and you shall glorify me." -Ps. 50:15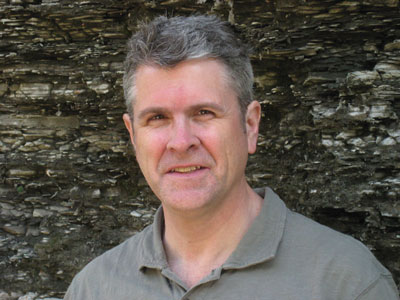 This verse from Psalm 50 came to my attention during an assignment on prayer. And that is the first way I believe the M.Div. program has had an impact on my ministry. It pointed out the importance of a strong prayer life. I am firm in the belief that this is where any Word-based ministry begins—with God in prayer.
Another way the M.Div. program has impacted my ministry is in exegesis. My weakness in this area (actually fear or reluctance might be closer to the truth!) became clear when I interviewed a pastor friend of mine as part of an assignment for one of my classes. At the end of the interview, I asked my friend if there were something he was waiting to be asked but wasn't. His answer was immediate: "Yes – exegesis." Among other things, my friend said that a pastor needed to get down to work, becoming totally immersed in the Word, studying the Bible and texts in the original languages. Although I was embarrassed not to have asked him about exegesis, the assignment had effectively helped me to identify what was lacking in my preparation for the ministry. When I thought about it, I realized that I had a tendency towards slacking in this important area.
Later, I saw that the M.Div. program has been designed to equip students for good exegesis, and this understanding helped me in my approach to study. The impact of practicing disciplined exegesis as I minister through the Word has been noticeable. I can't really describe what the difference is, but there is definitely a difference. Psalm 1 comes to mind.
The M.Div. program has gone straight to the issues in my life, forced me to face up to them, and turn them over to God for His help. And He has been faithful. Additionally, the M.Div. curriculum has effectively helped me in my overall knowledge of the Bible. It has also provided a sense of community among believers who share their life stories and what God has been teaching them. I have been inspired by professors who also have encouraged me to think for myself and search for answers in God's Word.
In the end, God is doing at PBU what He always does. He loves us. And if we are willing to give Him complete control, He equips us with the things necessary to effectively minister His Word in a world so desperately in need of His salvation found in our Lord Jesus Christ.
To God be the glory!