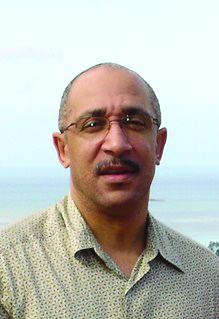 [dropcap3]M[/dropcap3]y experience at Philadelphia Biblical University has been one filled with excitement and joy. I came to PBU from the W.L. Bonner College in Columbia, S.C. I traveled from New Jersey to the school in South Carolina one week a month for four-and-a-half years to study in an Accelerated Clergy Program. The program gave me a good, solid biblical foundation in the word of God.
Upon graduation, in May 2009, I was faced with a question: "Where do I go from here?" I had been pastoring in the city of Camden, NJ, for nearly eighteen years, and I decided that I wanted to continue my biblical education by transitioning into a graduate degree program.
There are a wide variety of seminaries and universities in the Philadelphia area. I wanted to select a school that would not only take into consideration my needs as a full-time minister, but one that would also provide me with the best theological training. During my selection process one of the things that stood out in my mind about PBU was that although the university offered non-ministry degrees, all of the curriculums involved some form of biblical based instruction. To me, this revealed PBU's dedication and commitment to offer each student an education that was centered on Christ and the Word of God.
While enrolled at PBU, I have truly been blessed by the outstanding professors. They have not only stretched me intellectually, but each of them has invested into my life and ministry a wealth of biblical knowledge and wisdom. The Master of Divinity graduate degree program has challenged me to strive for excellence in my personal life as well as the ministry. PBU has equipped me with the tools that are essential in my own spiritual development as well as having empowered me with the skills that are necessary to disciple souls for Christ and build up the Kingdom of God.
One of the most interesting principles that I have learned at PBU is that theology without practice is of no benefit to the believer.  PBU instructors have not only given to me the theological principles that I needed but also the practical instruction in order for me to implement the biblical teaching in my daily life. The instruction that I have received from PBU has released me from my former presuppositions that had held me captive for many years and has transformed my perception of ministry into a broader worldview.
I am no longer just following the trails that others have carved out before me. The Master of Divinity graduate program has taught me how to build an effective ministry so that I could "walk a different path."