[dropcap3]T[/dropcap3]he landscape of higher education is constantly changing, but perhaps more so in the last few years. Students take longer and longer to decide which college to attend, higher education has been hit with budget crises, and even the value of a college education has come into question.
Once students arrive at their college or university of choice, about fifty percent end up changing their major at least once, sometimes two or three times. The typical high school graduate then is unsure about which college to attend and which field of study to pursue. At the same time about 70% of high school graduates end up at college. In Tim Clydesdale's sociological analysis of freshmen just out of high school, First Year Out: Understanding American Teens after High School, he noted a number of characteristics of students in their first year out: 1) Their adolescence is extended later and later into their twenties and so is their entry into adulthood; 2) In their first year they have to navigate through the changing relationship with their family, old and new friends, and to manage new freedoms, love interests, money, and time; 3) They need to be encouraged to think deeply and open themselves up to the enduring questions of life. This fascinating study provides insight into the issues freshmen face and calls for colleges and universities to respond accordingly.
In September 2011, Dr. Williams put forth the vision of founding multiple programs designed specifically for today's high school senior. The vision was to provide educational programs for the "first year out" that would provide basic skills for further academic study, provide a profound study of the Bible and Christian theology, and offer exciting and interesting courses of study. For a student that was undecided about their academic future but wanted to make progress towards a baccalaureate degree, these first year programs would provide a sort of gap year. Besides the academic aspect of the First Year Programs, the students would study in cohorts of up to twenty students so that they could develop into a strong community, could be matured spiritually and personally, and could gain first-hand experience with faculty and each other in their specific areas of study. The four First Year Programs that have been developed to launch in Fall 2013 are: Outdoor Action, Urban Ministry, Arts & Culture, and Israel & Archaeology.
As the Chief Academic Officer of the University, I see these are exciting days for Cairn. These four new First Year Programs add to the number of options that students have coming to Cairn and preserve others. It was important that we not lose the benefits that the Wisconsin Wilderness Campus has provided to students and to the University over its 25 years. By transforming WWC into the Outdoor Action program, we continue its proud tradition of educating and discipling students in an intimate community setting in the outdoors. The Bible & Israel program, which has offered a unique education experience for many years at Cairn, also continues in the Israel & Archaeology program. The best parts of these programs will be preserved and then some. The Israel & Archaeology program will provide opportunities for students to "get their hands dirty," as it were, getting first-hand experience of the world and work of an archaeologist and the Outdoor Action program will provide experiences for the "adrenaline junky." In this sense these two programs are new and improved. The other two new programs, Arts & Culture and Urban Ministry, are patterned after the successful template of WWC and Bible & Israel. Students who choose the Arts & Culture program will not only study the history and culture of the arts, but also produce their own works of art. The location of Cairn with its proximity to New York City, Philadelphia, Baltimore, and Washington, D.C. will allow students to study the arts up close and personal in various trips and excursions. The same is true for the Urban Ministry program in terms of the opportunity to study urban ministry in a variety of settings in the region. In a real sense the classroom will be the city and its various communities.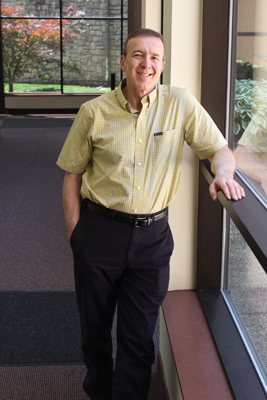 As you know, Cairn University exists to educate students to serve Christ. At the heart of every academic program at Cairn is the serious study of the Bible and Christian theology. These First Year Programs will have a significant 18 credit course of study in the Bible and theology. I am very excited about the opportunity these programs will provide for freshmen to think widely and deeply about the Scriptures and their faith, while at the same time engaging in their specific program. The juxtaposition of their program courses and their Bible courses in a small intimate cohort setting for one year is the perfect laboratory for the kind of integrative thinking that is at the heart of a Cairn education. To be able to think Christianly about God, themselves, and the world in a deep and profound way is one of the great benefits of these programs and will, Lord willing, shape them for the rest of their life. Shape them both intellectually and spiritually. Each of the directors not only has expertise in their field, but has experience in teaching and discipling. Cairn's mission is to educate students to serve Christ as men and women of character. The maturation of freshmen in Christian virtue is a central component of the First Year Programs and is enabled in community with committed faculty. The chair of the First Year Programs, Mr. Mark Jalovick, has 25 years of experience creating a vibrant Christian community at WWC, about which it is routinely said from WWC alumni that, "It was the best year of my life."
The First Year Programs are designed with the students' future in mind, as well. Each student will take English Composition. This class is a foundational course in a student's academic career. English Composition is not only about the writing skills necessary to succeed at the collegiate level, but it also is crucial to the development of the student's critical thinking skills. The ability to analyze texts, to critique arguments, and to create their own texts is basic to being well-educated. We hope that all the First Year Program students continue their college studies at Cairn, but even if they do not, they will have acquired important skills for their success in higher education. In addition to English Composition, the students will take The Integrated Life, a course that integrates living and learning within a biblical framework and that develops a biblical and philosophical rationale for the integration of the academic, spiritual, and social aspects of the University. In educating students, we are not just after their minds, but after a holistic transformation as human beings, individually and corporately.
I have had the privilege of being a part of the development of the First Year Programs from the day Dr. Williams presented it to the University until today. The purpose and aim of these programs answers a growing need for young men and women looking at their first year out. In our time there is the increasing awareness of the need for committed relationships within a transformative community; these programs meet that need. I can see the potential these programs have to transform our students. We have excellent directors with good curricula, we have an excellent campus and facilities to create community, and we have incredibly interesting programs with the central focus on the Lord Jesus Christ and His Word. We believe we have the ingredients for successful programs and are entrusting them to the Lord. Take the opportunity to visit the First Year Programs web page and spread the word to your family and friends of this really unique educational opportunity.
[framed_box]
Dr. Brian Toews is the University Provost. He has been on Cairn's faculty since 1993. He can be reached by emailing provost@cairn.edu
[/framed_box]