[one_third]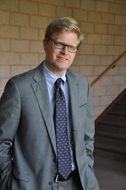 Dr. Jonathan Master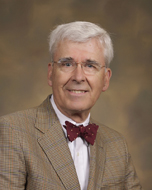 Dr. John Master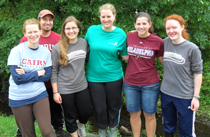 Students taking Environmental Science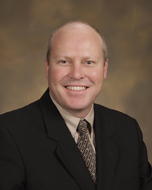 Dr. Gary Schnittjer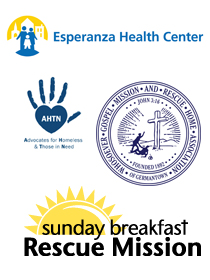 Regional ministries supported by benefit concert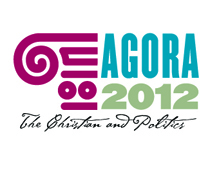 [/one_third]
[two_third_last]
 ACADEMICALLY SPEAKING
Dr. Scott Watson, Adjunct Faculty in the School of Music, delivered the keynote address and several sessions at the PMEA District 7 In-Service Workshop in Harrisburg, PA (Central Dauphin East High School) in October 2012. In addition, Dr. Watson's textbook, Using Technology to Unlock Musical Creativity, which he published with Oxford University Press in 2011, received a great review from the Music Educators Journal.
Dr. Jonathan Master, Dean of the School of Divinity, spoke on Friday, October 26, at the Banner of Truth Reformation Day Conference held at Proclamation Presbyterian Church in Bryn Mawr, PA. The title of his talk was, "The Spirit of the Reformation." Dr. Master also presented a paper at the Evangelical Theological Society national meeting in Milwaukee, WI. The title was, "Criteria for Distinguishing Metaphorical from Literal Predication in Scriptural Language About God."
Dr. John Master, Professor Emeritus in the Office of the Provost, wrote the forward to Dispensational Understanding of the New Covenant (Three Views) edited by Mike Stallard and published by Regular Baptist Press this fall. The book explores different viewpoints within traditional dispensationalism with responses and rejoinders for each view.
Students taking Environmental Science with Sharon Weber, Part-Time Faculty in the School of Liberal Arts and Sciences, participated in the Silver Lake Nature Center's Watershed Monitoring Project. On a monthly basis, students collected water samples from Mill Creek and tested them. The goal is to help the Nature Center evaluate the health of the local watershed. Also, in November, a group of students collected, identified, and counted aquatic macroinvertebrates from a site in the watershed. The number and variety of aquatic macroinvertebrates also offer an estimate on the health of this part of the watershed.
Dr. Gary Schnittjer, Director, Degree Completion Program and Professor in the School of Divinity, delivered an invited paper to the Old Testament Narrative Literature Study Group of the Evangelical Theological Society in Milwaukee, WI, in November.
In November, Dr. Todd J. Williams, President, spoke in Chapel at Word of Life Bible Institute in New York. He addressed the idea of "Walk a Different Path" from Ephesians 4. He also traveled to Washington, D.C., to represent Cairn at a college fair for the Association of Christian Schools International.
SERVICE
On October 26-27, the School of Music, in partnership with the Department of Social Work and regional ministries, Advocates for Homeless & Those in Need, Whosoever Gospel Mission, Esperanza Health Center, and Sunday Breakfast Rescue Mission, presented the concert, "A Cup of Cold Water", featuring the Cairn Symphony Orchestra, Chamber Singers, and soloists. The concert was performed twice, on campus and at St. Anne's Episcopal Church in Abington, PA.
Student Senate has been working to organize the student body's response for Hurricane Sandy relief efforts. Much of the student efforts are centered around sending work-teams to step alongside churches and organizations who need assistance in anything from handing out food to gutting houses and removing sand.
OTHER NEWS
On Saturday, October 27, the Center for University Studies presented the annual Agora Conference. This year's conference focused on "The Christian and Politics" and featured keynote speakers, Mr. Mark Rodgers, Principal, The Clapham Group, published writer, speaker, and entrepreneur speaking on "Christian Faith and Politics: A Contemporary Example"; Dr. Thomas S. Kidd, History Professor at Baylor University, Senior Fellow at Baylor's Institute for Studies of Religion, speaking on "Christian Faith and Politics: The Historical Example of Patrick Henry"; and Dr. Todd J. Williams, President, Cairn University, speaking on "Christianity, Culture, and Citizenship."
In November, Cairn hosted the annual conference of the Christian Coalition for Educational Innovation (CCEI). Paul Neal and Dave Urban, consultants from Charter Oak Research who work with Cairn on Strategic Initiatives, served as the event coordinators. Nearly 40 Christian School Administrators attended, representing some of the more prestigious private Christian Schools from around the country.
The national SIFE organization changed its name this fall to Enactus (ENtrepreneurship in ACTion involving all of US). This international re-branding effort is targeted to better position the organization's commitment to using entrepreneurial action as catalyst for progress through community empowered projects. The Cairn ENACTUS team is excited about the change and energized by the organization's continued adherence to values that are consistent with who Cairn is and what we do.
[/two_third_last]