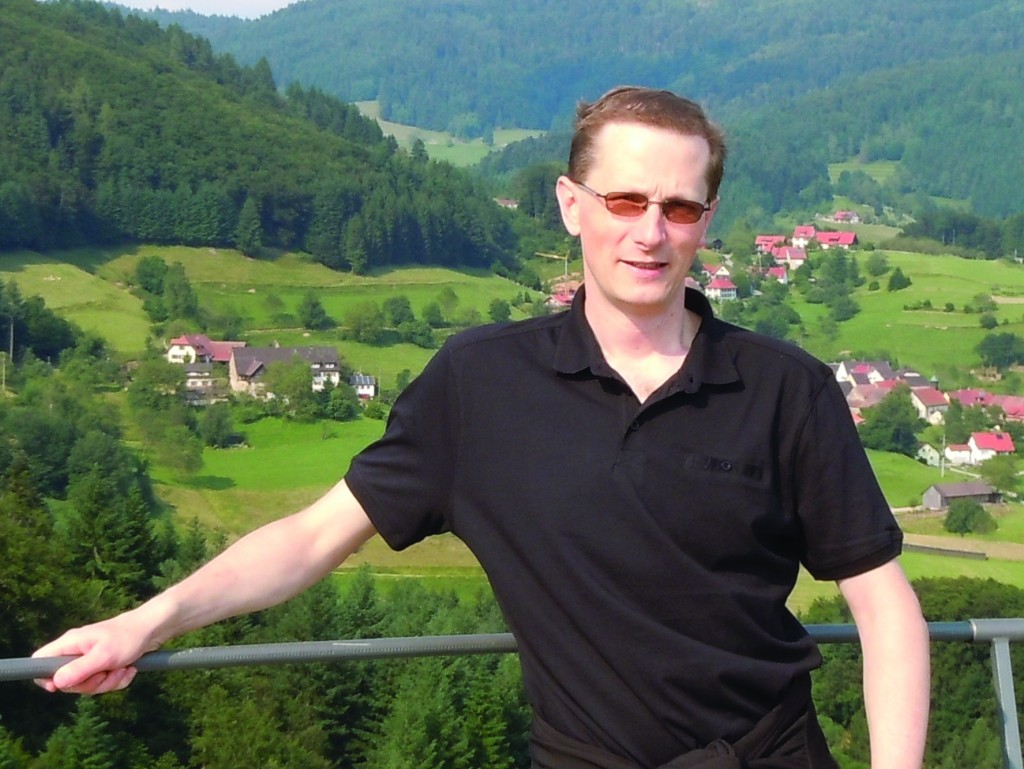 I still remember where I was standing when I was first told about the possibility of studying at Cairn University's international campus in Kandern,Germany. Looking back at thatday in a small hotel in Budapest, Hungary,it is one of these moments that we lovebecause we know that God is in it, and we know that that alone is enough.
However, at the time, as a new Christian school headmaster, I had just finished two semesters of courses qualifying me to be a school administrator in the Czech Republic—and I thought, "I don't think so." I felt little inclined to be involved in another educational adventure that would take me away from my family and away from responsibilities in my school. I wanted to be involved in God's work and not be held back by studies any more.
But there was a deep assurance that it would be quite different this time, and I had learned not to resist this inward nudging any more.
What followed was four deeply meaningful years of study from a biblical perspective in the little town of Kandern, set in the beautiful Black Forest of southern Germany. What took place there was a powerful experience for me in so many aspects. It was here that I came to appreciate education in its true sense.
Many times, I have expressed gratitude to God for the privilege of studying at Cairn. It was a unique opportunity for me to become part of an institution that is deeply committed to biblical truth on one hand and professional integrity and development on the other. I was impressed by this combination of Christ-centered education and rigorous academics, which could be seen in so many aspects of the institution. Whether through the classes, textbooks, international environment, or examples of the faculty, my professional and personal life was enriched beyond all expectations. Among the many life-changing classes, Philosophy of Education, Curriculum Theory and Design, and Overview of Systematic Theology will always stand out for me.
However, it was not only from classes that we learned. As an international community of students representing countries from Zimbabwe to Japan, we learned so much from each other. I will always remember hearing the sad stories of children in Niger or tasting camel milk from Kazakhstan.
Now that this journey is coming to an end, let me use this opportunity to express my deep appreciation of Cairn University, its leadership, and especially its faculty. I speak on behalf of all the students studying at one of the international campuses when I say that we daily witnessed a powerful spirit of generosity, openness, and professionalism. This was enhanced by the humility with which faculty shared their knowledge, their simple devotion to Scripture, and their uncompromising direction toward Christ-centered education. In all this, the teachers were the greatest examples of their own instruction.
In addition, none of this would be possible if not for Cairn's scholarships offered to many of their students. I am thankful for The Cairn Fund, as well as the many individual donors who faithfully stood behind the effort. All of your combined work was a deeply meaningful testimony for me during those four years, as I was able to discover and be affirmed in the power of Christian education.
[info]Tomas Vagner G'14, M.S.Ed., is headmaster at Christian Elementary School and Kindergarten of J.A. Comenius in the Liberec region of the Czech Republic.[/info]