[one_third]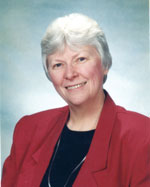 Dr. Marti MacCullough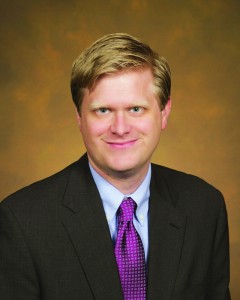 Dr. Jonathan Master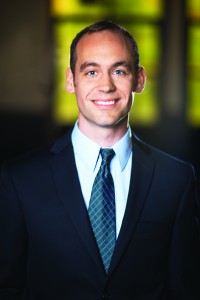 Dr. Kevin McFadden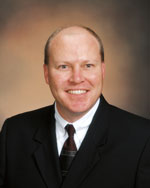 Dr. Gary Schnittjer
[/one_third]
[two_third_last]
Academically Speaking
Vicki Chandler, Adjunct Professor in the School of Education, was recently interviewed on local Bucks County television as part of the Arc Alliance's bully prevention program. In her work to combat bullying, Chandler presented a workshop at the Mid-Atlantic Christian School Association (MACSA) conference on November 7, as well as at a chapel for Open Door Christian Academy on January 8. Both presentations were based on Heart Eyes: Beth and the Bullies, part of Chandler's Heart Eyes children's book series.
Dr. James E. Dolezal, Part-Time Faculty in the School of Divinity, published a review of Rob Lister's book God Is Impassible and Impassioned: Toward a Theology of Divine Emotion in the Westminster Theological Journal in Fall 2013. He has also published two articles in 2014: "Still Impassible: Confessing God without Passions" in the Journal of the Institute of Reformed Baptist Studies and "Trinity, Simplicity, and the Status of God's Personal Relations" in the International Journal of Systematic Theology.
Erin Ensinger, Part-Time Faculty in the School of Liberal Arts and Sciences, presented a paper at the Northeast Modern Language Association (NeMLA) conference on April 6. The title of the paper was "A Benevolent Oppression: Kosovo Poets on Humanitarian Relief."
Charlotte Gleason, Part-Time Faculty in the School of Liberal Arts and Sciences, presented a poster at the NeMLA conference on April 6. The title of the presentation was "The Post- Secondary Scrapbook: Promoting Critical Thinking and Creative Expression One Sketch at a Time."
Dr. Brian Luther, Associate Professor in the School of Divinity, presented a paper at the Evangelical Theological Society conference on November 19-21. The title of the paper was "What the Church Can Learn from Allegorical Interpretation: Origen and Ambrose on Numbers 16-1."
Dr. Marti MacCullough, Distinguished Professor Emeritus, conducted seminars and workshops at Black Forest Academy in Germany and two international schools in the Philippines this winter. She also conducted professional development workshops in several regional Christian schools, as well as a Philosophy of Education course for ACSI certification at the MACSA conference on November 12-14. She also presented a three-part series on contemporary worldviews at Garden Spot Village Retirement Community. In addition to presenting, Dr. MacCullough recently served on an ACSI evaluation team for program approval of a college in Pennsylvania.
Dr. Jonathan Master, Professor and Dean of the School of Divinity, spoke at the annual Bible conference at Aldan Union Church on November 3, 6, and 10. He also co-chaired the Princeton Regional Conference on Reformed Theology on November 8-9.
Dr. Kevin W. McFadden, Assistant Professor in the School of Divinity, presented a paper at the Evangelical Theological Society conference on November 19-21. The title of the paper was "Can Πίστις Mean 'Faith' and 'Faithfulness' at the Same Time?"
Christopher Palladino, Assistant Professor in the School of Liberal Arts and Sciences, served as panel chair and discussant for "Poetry and Polity: Educating and Unifying the American Republic" in the History and Politics section of the New York State Political Science Association's annual conference on April 25-26.
Dr. Gary Schnittjer, Professor in the School of Divinity, presented a paper at the Evangelical Theological Society conference on November 19-21. The title of the paper was "Ezra 4 and the Use of Dischronological Previews to Shape Historical Narrative Continuity." He also continues to serve on the steering committee for the Old Testament narrative literature study group of the national Evangelical Theological Society.
Dr. Scott Watson, Adjunct Professor in the School of Music, served as guest conductor for the PMEA District 12 Chester County 5th/6th Grade Band Festival at Octorara High School on January 17, as well as for the PMEA District 10 Elementary Band at Northampton High School on April 11. On February 10, the Lehigh County Honors Band performed his recently published concert band piece "Aquatica." On May 19, he served in residence with the Conestoga Valley School District in Leola, PA, rehearsing and guest conducting their elementary, middle school, and high school bands. In the evening concert that followed, the three ensembles performed six of his published works. On June 18-21, he served as artist in residence with MusicAlliance Honor Band Camp in Cleveland, OH, directing the premieres of two newly commissioned works.
Dr. Debbie Lynn Wolf, Professor and Chair of Music Education, presented a workshop for music educators in Bucks and Montgomery Counties at the PMEA District 11 inservice conference on November 5. Her presentation was titled "Working with Parents and Paraprofessionals to Provide Optimal Music Learning Opportunities for Students with Special Needs." In January, she also served on the PMEA State Board as the District 11 curriculum development chair, as well on the PMEA Advocacy Council representing Bucks and Montgomery Counties as the Advocacy Representative in Harrisburg, PA. She also presented two workshops at the PMEA State Conference on March 26-29. Her presentations were titled "Reach for the Moon and See Stars: Challenging Students with Special Needs toward Musical Excellence" and "Tips for Taking the Praxis Music Tests."
[/two_third_last]
[one_third]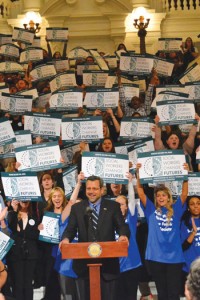 NASW-PA Legislative Advocacy Day
[/one_third]
[two_third_last]
Service
Dr. Juliet Campbell-Farrell, Associate Professor in the Department of Social Work, and her Social Policy class participated in NASW-PA Legislative Advocacy Day in April. Students met with State Senator Tommy Tomlinson and State Representative Frank Farry, advocating for the rights, privileges, and protection of the social work profession.
Dr. Matt McAlack and his Effective Bible Teaching class visited Bucks County Technical High School this April to present a workshop, "Pathways: Setting the Course for Your Life," to high school students. Students received training during Global Mission Week from Cru to help them prepare for this opportunity. In addition to speaking about their college selection processes, they also had the opportunity to share their faith.
[/two_third_last]
[one_third]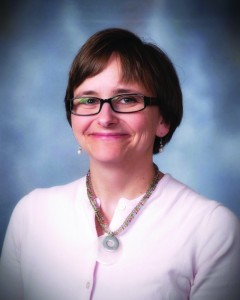 Stephanie Kaceli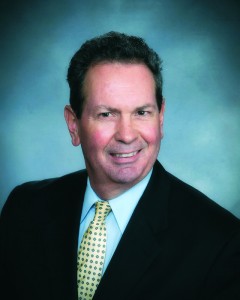 Jan Haas
[/one_third]
[two_third_last]
Other News
Stephanie Kaceli, Assistant Director, Technical Services/Systems Librarian, was a speaker at a webinar for Innovative Interfaces, Inc. on April 10. Presenting the Masland Library's installation of the Sierra Library Services Platform to 370 librarians representing some of the most prestigious university libraries, Kaceli was the only speaker who was not an employee of either Innovative or EBSCO.
Jan Haas, Sr. Vice President for Finance and Administration, received the 2013 Leroy A. Johnson Outstanding Service Award from the Association of Business Administrators of Christian Colleges. The award acknowledges his contributions to ABACC and its member institutions, including nine years of service on the ABACC Board of Directors.
On April 10, The Gallery, an annual event showcasing Cairn's student artists, was held for the fourth time by Penndel Resident Life, the Arts Initiative, and the Arts & Culture First Year Program.
Held on April 12, the 2nd annual Hope 5K raised funds to fight international human trafficking through charity partner LOVE146.
On April 22-24, Cairn hosted the first-ever Worldwide Forum organized by the Global City MIssion Network. The event was facilitated by president of the Association of Gospel Rescue Missions, John Ashmen '74, and Zuzana Filipkova from the Czech Republic.
On April 24, the social work student organization Chi Beta Sigma held an event, The Compassion Show, featuring music, art, poetry, and lectures to raise awareness about human trafficking. Proceeds benefitted International Justice Mission.
[/two_third_last]