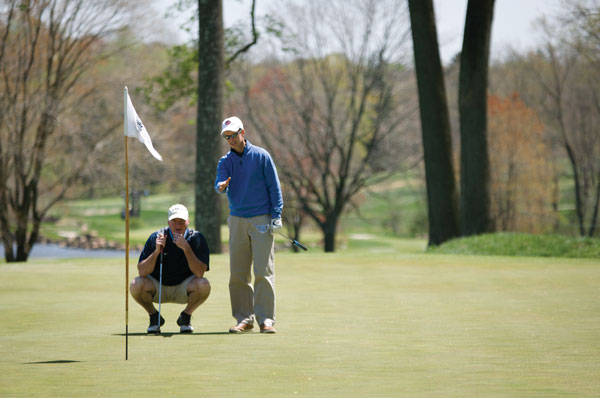 Cairn's 19th Annual Golf Classic was Monday, May 5, 2014, in Malvern, PA. Golfers enjoyed sunny weather as they played on White Manor Country Club's award-winning golf course. This year, 99 golfers entered into a round of competitive fun, including contest holes and a putting contest. After a day on the course, golfers settled down for dinner, awards, and a silent auction.
This year's event raised $51,000 for scholarships through The Cairn Fund, which is committed to making Christ-centered education possible for the next century of students.
Looking forward to next year's Classic? Save the date: Monday, May 4, 2015, at White Manor Country Club in Malvern, PA.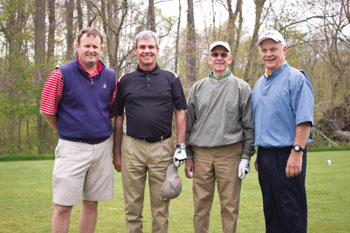 Winning Team:
Bob Boaman,
Phil Goshow,
Bill Schmidt,
Chris Yard