[one_third]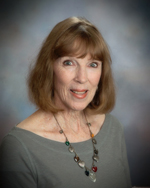 Dr. Dianne Alexander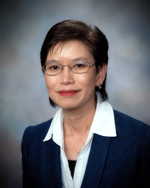 Dr. Stephanie Chung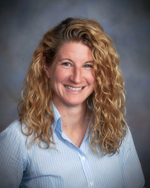 Dr. Brenda Ebersole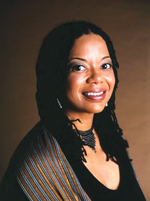 Ruth Naomi Floyd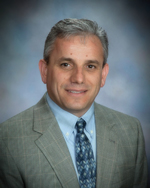 Sali Kaceli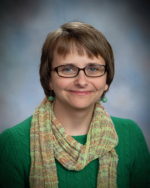 Stephanie Kaceli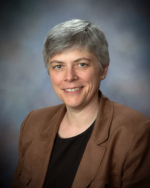 Dr. Debbie MacCullough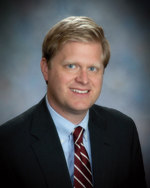 Dr. Jonathan Master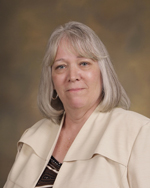 Dr. Jean Minto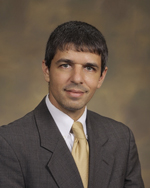 Chris Palladino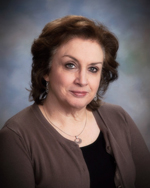 Ann Rivera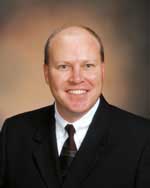 Dr. Gary Schnittjer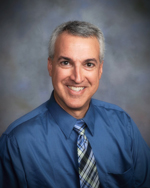 Dr. Scott Watson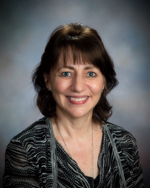 Dr. Debbie Wolf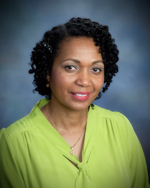 Teri Catanio
[/one_third]
[two_third_last]
Academically Speaking
Dr. Dianne Alexander, program advisor for Early Childhood and Elementary Education (PK–4), presented professional development training through ACSI at Lancaster County Christian School on March 13. Her presentation was called "Common Core Standards: Language Arts and Literacy."
Dr. Stephanie Chung, associate professor in the School of Education, co-presented a poster at the Eastern Psychological Association Conference on March 6. The title of the presentation was "Antecedent Intervention for Optimizing Sleeping Behavior and Medication of Adult with Developmental Disabilities." She has also recently accepted the invitation to be a reviewer for Teacher Education Quarterly.
Tim Clydesdale, adjunct professor of sociology, published The Purposeful Graduate: Why Colleges Must Talk to Students about Vocation (University of Chicago Press) in May 2015.
Dr. Brenda Mellon Ebersole, professor of humanities, was appointed dean of the School of Liberal Arts and Sciences. She also gave a presentation at Black Forest Academy, Germany, in March called "The Implications of Form in Barbara Kingsolver's The Poisonwood Bible."
Ruth Naomi Floyd, adjunct professor of jazz vocals, held concert performances in Ireland and England from January 29-February 6. In February, she was a featured guest vocalist with the James Weidman Quintet for the Jazz Vespers at the historic St. Peter's Church in New York, a featured guest vocalist and composer in a concert performance at Art Sanctuary in Philadelphia, and a guest vocalist with the James Weidman Quintet for "Slave Songs." She also delivered a lecture on "The History and Celebration of African American Spirituals" at Calvary United Methodist Church in Philadelphia. In March, the Ruth Naomi Floyd Quartet performed in concert for the Jazz Bridge Concert Series in Philadelphia. From May 30-June 6, she presented her lecture "Blues In the Garden" and performed two concerts at The European Leadership Forum in Poland.
Sali Kaceli, director of educational technology and distance learning, presented at a conference for the Association of Small Computer Users in Education (ASCUE) on June 8-12, 2014. His presentation was titled "Establishing a Distance Learning Framework for the Institution."
Stephanie Kaceli, assistant director and technical services/systems librarian, was awarded a scholarship from the Gerald M. Kline Family Foundation to attend the annual Innovative User's Group (IUG) April 13-16 in Minneapolis, Minnesota.
Dr. Debbie MacCullough, professor of mathematics and mathematics education, traveled to the Philippines from January 1-8 to speak to mathematics students and teachers for grades 5-10 at MGC New Life Christian Academy and to Faith Academy faculty at their two-day in service on January 6-7. On February 13, she led a workshop on mathematics teaching for elementary and secondary mathematics teachers at The Christian Academy in Brookhaven, PA.
Dr. Jonathan L. Master, professor and dean of the School of Divinity, is the host of Theology on the Go, a podcast for the Alliance of Confessing Evangelicals and continues to serve as the executive editor for placefortruth.org. On March 26, he spoke for Delaware County Christian School's Renewing the Mind series, which has also featured Andy Crouch (editor at Christianity Today), Jonathan Yonan (dean of Eastern University's Templeton Honors College), and Michael Lindsay (president of Gordon College). His presentation was titled "How the Gospel Transforms Culture."
Christopher Palladino, assistant professor of history, presented "An Integrated Celebration of the Arts and Creativity" and "A Conversation: An Integrated Approach to the Fine Arts" at the East Coast CCEA Teachers and Administrators Conference in Philadelphia on March 13. He also traveled to Seoul, South Korea, from May 4-6 to present at the Yongsan International School of Seoul (YISS) Conference.
Ann Rivera, associate professor in the School of Education and director of student teaching and field placement, presented a workshop in March 2015 on "Putting the (School) Culture First" at the winter forum for administrators and teachers in the school district of Philadelphia. For over 20 years, Mrs. Rivera has been part of a cadre of school leaders who are educational consultants for the Coalition of Essential Schools, a school reform organization founded by Ted Sizer and based out of Brown University. She continues to work with Philadelphia schools, providing professional development for principals, faculty, parents, and students.
Dr. Gary E. Schnittjer, professor of Old Testament, recently completed a course in biblical Aramaic at Westminster Seminary. He also published a review in the spring issue of Journal for the Evangelical Study for the Old Testament, responding to The Raging Torrent: Historical Inscriptions from Assyria and Babylonia Relating to Ancient Israel (Carta, 2008) and Bound for Exile: Israelites and Judeans Under Imperial Yoke, Documents from Assyria and Babylonia (Carta, 2013).
Dr. Scott Watson, adjunct professor in the School of Music, presented the session, "Blended Learning in Music Education"at the PMEA In-service Conference at the Hershey Conference Center in Hershey, PA, in March. He also guest-conducted the Bristol Township Middle School Honors Band at the Ben Franklin Academy in Levittown, PA. The concert featured two of his compositions, "Awake the Iron" and "Tu Ungane." In April, his piece "Fantasy on an Old English Air" was performed at Temple University by TU's Symphonic Band. He was also commissioned by the Ottawa School District in Ottawa, IL, to write a piece for the Shepherd Middle School Band to commemorate the retirement of their director, Donna Martin. His composition "Race Car" premiered in April.
Dr. Debbie Lynn Wolf, professor and chair of music education, serves as District 11 Advocacy Representative for Music in PA Education in Harrisburg. She also serves on the board for the PMEA State Conference (March 26–28, 2015), where she presented a workshop, "Preparing for the Praxis." In April, she spent a week teaching at a Sarah Lawrence College satellite campus in Paris, France, in collaboration with former Cairn Community School of Music student Lauren Ritter.
Cairn University's Masland Library was recently featured in a case study by Credo Reference for the implementation of their Information Literacy Course Module (ILCM). The case study detailed how Career Center Director Teri Catanio G'07 integrated the product into Degree Completion's Critical Reading and Writing course.
[/two_third_last]