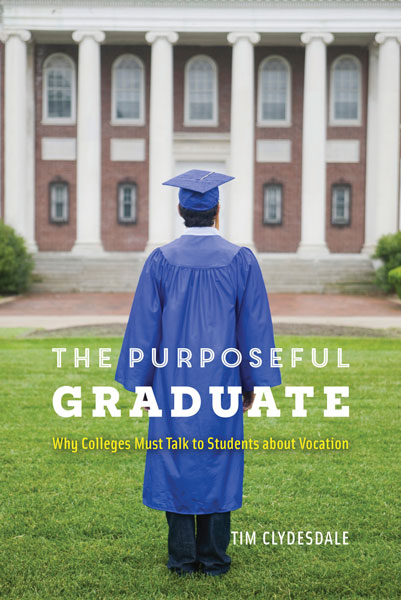 It was an iffy spring day: overcast, damp, showers possible. These certainly were not the conditions that Princeton University seniors had hoped for as they assembled in front of Nassau Hall for graduation. And yet, the weather on that June day matched the national moment—with banks "too big to fail" propped up by federal funds and interest-free loans from Federal Reserve Chairman Ben Bernanke, President Obama leading not just the free world but also General Motors, and a global economy wobbling and near collapse. As Princeton's then president, Shirley Tilghman was by tradition its commencement speaker as well. I did not envy her task that day. Already, a $4 billion loss from the university's endowment had forced her to make deep budget cuts, push early retirements, and issue the first layoffs in the university's storied history. What could she possibly say to these graduates as they entered the most dismal labor market since the Great Depression?
Tilghman's message was to make lemonade of out lemons. Well, that is not exactly how she put it. She worded it more eloquently: "Let me suggest there has never been a more opportune time to be a seeker after purpose and meaning."Tilghman acknowledged that "the complexity of global challenges," like replacing a carbon-based global economy with green technologies or violent hatred with tolerance, was "enormous." Yet Princeton's graduates could "become leaders" and "change the world for the better" if they help "to find solutions to these challenges." In other words, we grownups have so messed things up that our only hope is for you kids to fix it, but take heart—doing so will give you a deep sense of meaning and purpose. The irony is that Tilghman was right. We grown-ups have made a royal mess, and anyone who makes progress on a pressing global problem often finds a profound sense of meaning and purpose in that endeavor. But a ten minute lesson about seeking meaning and purpose, delivered at the eleventh hour and fiftieth minute of a student's undergraduate experience, was about as useful as finding a hundred parts and no assembly instructions inside my bouncing eight-year-old's bicycle box on Christmas morning. Such a lesson, if it is to be learned, must be introduced before prospective students apply and developed throughout their years of higher education; it ought not be relegated to a university's final oration.
President Tilghman's challenge was, nonetheless, apt. I do not critique her message, only its timing. Encouraging young adults to seek after meaning and purpose is as relevant during boom years as it is during busts. And it is as important to embed in its curriculum, cocurricular programs, and everyday organizational culture as it is to articulate during convocations. This book, in short, is an account of what happens when colleges and universities infuse undergraduate education with exploration of meaning and purpose. Such exploration was once foundational to liberal arts education. That baby got tossed out with a lot of dirty bathwater, however. Ever since, thoughtful critics have pleaded with contemporary universities to resist marketplace pressures, return to the big questions of life, and recapture the historic role that universities have played in society. This book continues in that tradition, yet contributes uniquely to it, for it is an empirical study—of an initiative implemented in eighty-eight colleges and universities that invited students, faculty, staff, and administrators to incorporate questions of meaning and purpose into the undergraduate experience.
How does Cairn University prepare students for "lives of meaning and purpose"? Dr. Brenda Mellon Ebersole, dean of the School of Liberal Arts and Sciences, shares about Cairn's approach.

How does Cairn's core curriculum intentionally address these questions of meaning & purpose?

All students are required to take a one-credit course, The Integrated Life (INT 101), in their first semester. It's a crash course in integrating the academic, spiritual, and social aspects of life and learning as a college student within a biblical framework. Students develop a rationale and vocabulary for how, what, and why we learn, and they learn how to cultivate practices that lead to an integrated life.
Beyond INT 101, how are the "enduring questions" of life integrated into the classroom experience at Cairn?
We hire professors who model biblical thinking in their own personal and professional lives, so the enduring questions of life arise naturally in class and are then addressed from a biblical worldview. In the core courses, both the explicitly theological and those typically viewed as the liberal arts, students explore biblical answers to questions of who God is, who man is, and how we are then to live. Whether from the perspective of an overview of literature and arts in the Western world, of the history and philosophy of mathematics, or of church history, all core curriculum learning is valuable as it imparts an understanding of God and ourselves as communicated through both general and special revelation.