A new exhibit titled Transformation by artist Jamie Helbig will be displayed in Cairn University's Connie A. Eastburn Gallery from September 14 to December 18.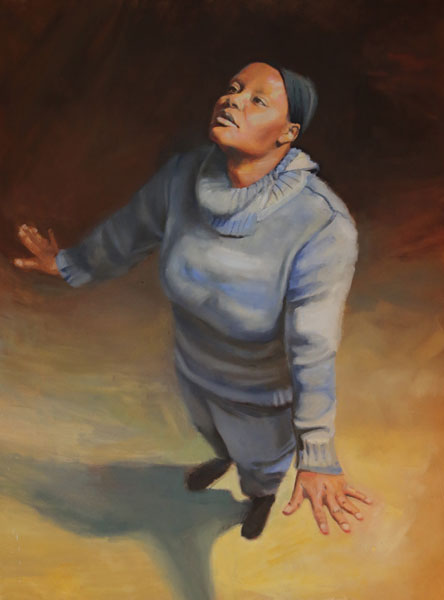 Transformation is a series of oil paintings that highlight the emotions involved in change. The artist shares her insight for the project: "Through analysis, I have completed work that describes a survival of struggles, healing from addictions and the overcoming of human flaws. Influenced by observations of a Christian-based recovery program, I featured models who have gone through personal struggles, and some who have completed the recovery program with success. All of my models agreed that they had received their healing supernaturally."
"Through a process of reflection, I have been able to capture expressed emotions of reflection, remorse, and even victory through the models' faces and body gestures. I am able to show drama through the lighting, palette, and setting. My ultimate goal has been to make a statement about hope through other's stories. My plans are to continue the series for years to come."
Jaime Helbig earned her BS in Art Education from Indiana University of Pennsylvania in 2003 and her MFA in painting and drawing from The Academy of Art University in 2013. Currently, Jaime teaches art as an adjunct professor at Penn Highlands Community College. She plans to continue teaching, while creating fine art in her home studio in Pennsylvania.