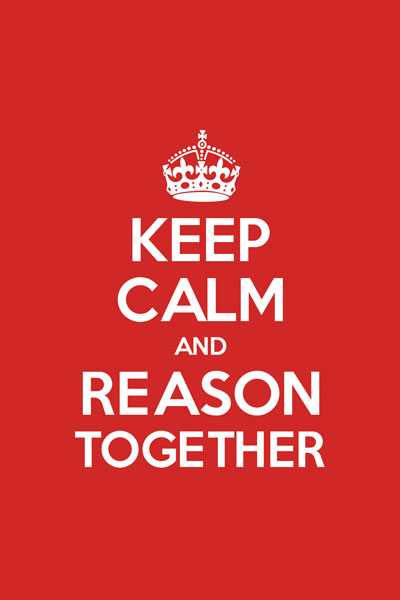 "Keep calm and carry on." The phrase has found its way into pop culture around the world since the WWII poster was discovered in a bookstore a little over a decade ago. Originally intended to bolster the spirits of the British people during the blitz, it ironically was never utilized. Despite its popular parody on the internet, it is a remnant of a bygone day that carries an important message: a message that we need today in the midst of a very different conflict. A message that is biblical.
These days, more of the conversations I am having turn toward the issues of society, culture, and faith. As Christians, we face not only the challenges of understanding what is going on in the world around us, but also what our responses as believers are to be. These have always been subjects of discussion at Cairn as students prepare to serve Christ in today's world. But since last spring — when the news cycle reached a high point of cultural tensions around issues of race and justice, religious radicalism and geopolitical unrest, and marriage, protecting the unborn, and human sexuality — these topics have been strikingly and increasingly prevalent in everyday interactions.
I often hear concern about what the trends of today will mean for the next generation seeking to live out the Christian faith in a stridently secular context. Evangelicals seem to be diminishing in cultural influence, biblical Christianity is increasingly marginalized, and mainstream values look less and less like our own. Many American Christians fear persecution not unlike what we see today in other parts of the world. But they also fear a more devastating problem: the dilution of faith and fervency, resulting from sociocultural pressure to assimilate. Persecution is one thing; pressure to conform to this world is another. The church has thrived and expanded under persecution. Under assimilation and dilution it has not.
The questions I have been getting recently range from the specific — related to current events, judicial rulings, and government policy — to the general, concerning theological or philosophical assumptions about the church's place in secular society. These questions center on common themes: What are we to make of this? How are we to understand the cultural shifts that are taking place? What can and should we do?
There is no lack of diversity of opinions regarding the state of American society and culture or our response as believers. Christians are pulled in many directions. Some feel called to activism, some to advocacy, and some to separatism. We have seen responses ranging from culture wars to cultural engagement, from culture building to cultural capitulation. We sort through responses ranging from despair and resignation to expressions of resistance and a desire to fight to restore Christian influence in society and culture.
Given the complexity of these issues and the diversity of perspectives on them, it is helpful for us to talk — among ourselves, with fellow Christians with whom we disagree, and with those who do not share our biblical worldview. Christians need to engage in conversation about race, religion, sanctity of human life, and human sexuality. If we are to come to wise conclusions about our role in this world, we must talk and we must think.
By talking, I mean dialogue, not polemical discourse —
reasoning together, not reviling one another.
This is not easy.
By talking, I mean dialogue, not polemical discourse — reasoning together, not reviling one another. In our churches, homes, and workplaces, we must be more intent on sharpening one another, encouraging one another, and exhorting one another regarding our action or inaction on critical issues. This is not easy. The subject matter is personal and emotionally charged. In my grandfather's home, where no one talked about politics or religion, what I am suggesting would be very difficult. Yet in so doing, we deepen our understanding, sharpen our perspective, and arrive at more considered and meaningful conclusions.
While dialogue is beneficial, we also need to stay calm, allowing our Christ-centered, biblical faith and knowledge to stay us in troubling times. Our faith and our theology should not only constrain and embolden us, but also fortify us. Our belief in a sovereign God, in His promises of provision, enablement, and preservation, should buoy our spirits and keep us from despair.
Our conviction that in Christ alone is the hope for what ails humanity should give us perspective when we see brokenness, human failing, violence, and evil in the world around us. Our knowledge of what Christians throughout the centuries have endured and suffered for their faith should keep us from being surprised and feeling defeated when our beliefs, values, and convictions are not shared or respected in the broader culture. We have witnessed with our own eyes that while cultural Christianity may enjoy a degree of social chicness, biblical Christianity will not.
Our faith and our theology should not only constrain and embolden us, but also fortify us.
Our belief in a sovereign God should buoy our spirits and keep us from despair.
If we are to navigate the uncharted waters in which we find ourselves in a manner that honors God and brings Him glory, we must think His thoughts and seek His ways. We need to pursue and exercise biblical mindedness. To do so means going well beyond knowing the Bible and things about the Bible. We must take to heart the admonition to let the Word of Christ dwell in us richly. Our ability to think biblically and creatively about the issues of the day and our place in this world requires us to be saturated with Scriptural truth — adept at drawing upon biblical examples and stories to enrich our thinking, willing to wrestle with its implications for our lives, and submissive to its authority.
If we allow the Word of Christ to dwell in us richly, it will shape our understanding of not just what is going on in the world around us, but what our responses as Christians are to be. Regardless of the posture we take toward our involvement, we are called to be people of wisdom and conviction, faith and courage, grace and compassion. What we know is that we are to seek the welfare of the city in which we live, pray for our leaders, obey God rather than man, and do justly, love mercy, and walk humbly with our God.
---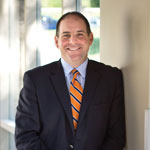 Dr. Todd J. Williams has been the President of Cairn University since January 2008. He served as faculty and an administrator from 1996 to 2001, and then returned as Provost in 2005. He can be reached by emailing president@cairn.edu.