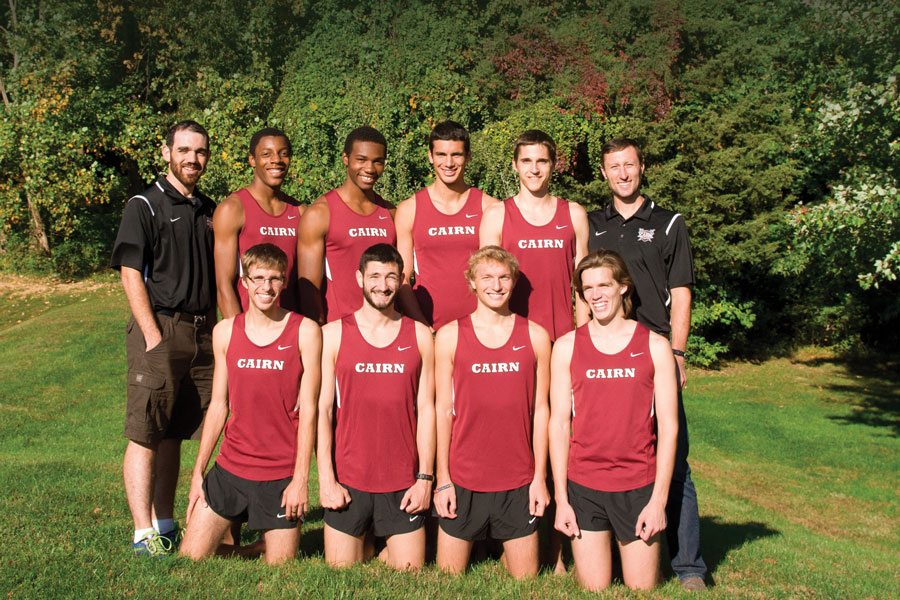 On Saturday, October 31, the Cairn men's cross country team became two-time Colonial States Athletic Conference champions with a win in the championship race. The Highlanders won the title by a wide margin with 44 team points, 37 points ahead of runner-up Marywood University. The race was hosted by Marywood University and held at McDade Park in Scranton, PA.
In 2014, the Highlander men won the University's first-ever CSAC championship on their home course with 55 points, with five runners finishing in the top 20. This year, Cairn placed five runners in the top 16.
The men were led by Eric MacIntire (4th) and Caleb Basile (5th), landing two Cairn runners on the All-Conference First Team for the first time in Cairn history. They were followed by Matthew Benedict (8th) and Jonathan Snider (11th), who earned All-Conference Second Team distinctions.
The Cairn women also had their best performance ever in the conference championship with 83 total points and a third-place team finish. Katie Cheffer (8th), Alyssa Hampson (11th), and Sarah Skowronek (12th) were honored on All-Conference Second Team.
The Cairn cross country teams hope to continue this tradition of winning and pursuing athletic excellence in future seasons.