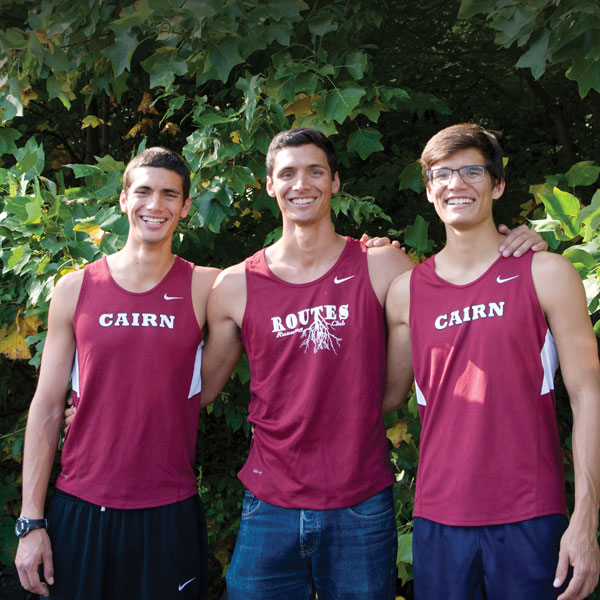 What do these three young men have in common? Other than being born into the same family, Matt '14, Caleb '17, and Stephen Basile '19 all share a love for cross country running.
Growing up as missionary kids in Puebla, Mexico, the Basile brothers have always had a love for the outdoors. "Ever since we were younger, Caleb, Stephen, Zachy (not pictured), and I were always running around, swimming at the beach, or climbing trees." shares Matt, the eldest.
When it was time for Matt to decide on a college, he chose an alternate route — Cairn's Wisconsin Wilderness Campus (which held its last classes in 2013). Matt loved it so much that his brother Caleb followed a year after him.
"Seeing my brother Matt work so hard for the cross country team inspired me to join," Caleb shares. "I was overwhelmed with joy when we won the CSAC championship [in 2014]. It was a great reward for all the hard work that the team and coaches put in. I think that winning helped convince Stephen to come to Cairn to run for Coach Bofinger. I am sure that his hard work will help continue to grow the team," says Caleb.
So the real question is who is the fastest Basile brother?
"Definitely Caleb," Matt laughs. "For now!