Rebecca Benjamin '96/G'09, adjunct faculty in the School of Music, performed as a guest soloist in November 2016 with the Lancaster Chorale under the direction of Dr. Al Lunde H'06, former chair of the Music Department. The performance was Dr. Lunde's final concert before retiring from his position as director of the Lancaster Chorale.
Juliet Campbell-Farrell, professor in the School of Social Work, participated in a panel discussion on working with the immigrant community at First Baptist of Perkasie on July 24, 2016. She also presented on the social work profession at the Big Brothers Big Sisters Student Enrichment Event on October 12, 2016, and hosted a panel discussion on race relations at Central Baptist Church in Pennington, NJ, on November 21, 2016.
Dr. Coz Crosscombe, assistant professor in the School of Divinity and director of the Urban Ministry First Year Program, won the Community Ambassador Award from the Pennsylvania Association of Community Health Centers (PACHC) at the State Apex Awards in October 2016. He has served on the board of Esperanza Health Center in North Philadelphia for 10 years, including the past three years as chairman of the board. Read Dr. Coz's thoughts on immigration in this issue's "On My Mind" column.
Gregg Fanus '04, associate director of athletics, Health and Physical Education program advisor, and assistant professor in the School of Education, received the 2016 Tim Eimer Award from the Highlander men's soccer program. The award honors soccer alumni for long-term impact on the soccer program and in the community.
Dr. Lloyd Gestoso '92, dean of the School of Social Work, served on a planning group that brought Ravi Zacharias to Temple University's Liacouras Center on April 12. He has also collaborated with local community leaders to form the Lower Bucks Addiction Task Force, an arm of the Bucks County Heroin Prevention Outreach initiative. On November 17, 2016, Dr. Gestoso and Cairn University hosted the first task force meeting. On February 15, 2017, the task force held a community town hall at Cairn.
Dr. Benjamin Harding '02, dean of the School of Music, conducted Irish Christmas: A Celebration of Carols at the Kimmel Center in Philadelphia on December 19. In addition to choir members from the local community, special guests included Keith and Kristyn Getty, writers of the modern hymn "In Christ Alone;" David Kim, concertmaster of the Philadelphia Orchestra and professor of violin studies at Cairn; and prominent pastor and theologian Alistair Begg.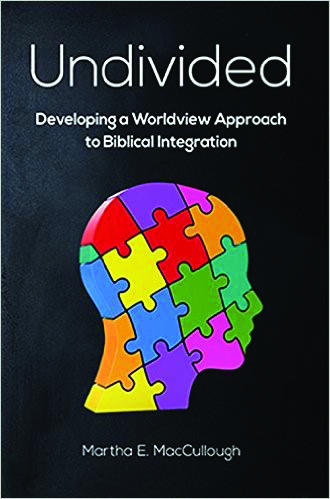 Dr. Martha MacCullough '62, distinguished professor emeritus in the School of Education, published a book, Undivided: Developing a Worldview Approach to Biblical Integration (Purposeful Design Publications, 2016).
Paul T. Neal, senior vice president for marketing and enrollment, presented at the Global Christian School Leadership Summit in Orlando, FL, in February 2017.
Dr. David Shockey, professor and chair of voice studies, is retiring. Read alumni's reflections on God's work through Dr. Shockey in this issue of Cairn Magazine.
Dr. Scott Watson, adjunct professor in the School of Music, was named to two committees for the Pennsylvania Music Educators Association (PMEA): PMEA News Editorial Advisory Committee and the PMEA Strategic Planning Committee. He guest conducted at the Berks County 6th Grade Honor Band Festival at Oley Valley Middle School (March 25, 2017), the PMEA District 5 9th Grade Honor Band Festival at Mercer Junior-Senior High School (March 28, 2017), and the PMEA District 6 Elementary Band Festival at Hollidaysburg Senior High School (March 31, 2017). He was commissioned by Governor Mifflin Intermediate School Band and Orchestra to compose a new work for combined band and strings, titled "Mustang Spirit." New concert band publications include "Terracotta Warriors," "See Amid the Winter's Snow," and "Celebratory Fanfare," as well as "A Golden Legacy," commissioned by the Lehigh County Bandmasters for the 50th anniversary of the Lehigh County Band Festival. New string orchestra publications include "Secret Agent Sugar Plum" and "A Joyous Celebration." His pieces were also performed by the PMEA District 10 Elementary Band (Nazareth Area High School), Allegheny Valley Honors Band (North Allegheny High School), and Eastern Colorado Honor Band (Bennett High School). He also presented a session at the NAfME Eastern Division Conference in Atlantic City, NJ, on "Using Composer Skype Sessions to Make Meaningful Connections."