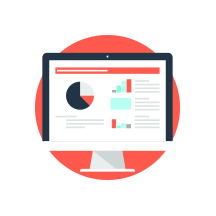 Evan Curry, dean, was the keynote speaker at Hope in the Marketplace in King of Prussia, PA, on April 20, 2019. He was also appointed leadership pastor for Bethel Philadelphia Mills Church in November 2018.

Bill Langford co-authored Touring China: A Western Perspective (Qinhuangdao, China: Yanshan University Press: July 2018). This book teaches intermediate English to tourism students at Yanshan University, a nationally ranked institution.

President Todd Williams was the seminar speaker of the week at CAMP-of-the-WOODS in July 2019 and the Family Week 2 speaker at Harvey Cedar's Bible Conference in August 2019.
Dr. Jason VanBilliard, provost, and President Todd Williams conducted a workshop focused on biblical integration for the staff of Hawthorne Christian Academy on March 15, 2019.
Paul Neal, senior vice president for advancement and communications, presented two seminars during the Global Christian School Leadership Summit: "Breakthrough: Christian Education Around the World" and "Maximizing Marketing and Enrollment Growth."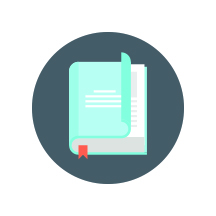 Dr. Jonathan Master, dean, was one of the keynote speakers at the Greenville Spring Theology Conference. He spoke on the topic, "The Perseverance of the Saints." He also spoke in Wexford, PA, on March 1 at "Theology on the Go: Live," an event sponsored by the Alliance of Confessing Evangelicals based off of his podcast, Theology on the Go.

Dr. Gary Schnittjer published an article on 2 Chronicles 36 entitled, "Individual versus Collective Retribution in the Chronicler's Ideology of Exile" in the Journal of Biblical and Theological Studies in April 2019. He also presented a conference paper at the far west regional meeting of the Evangelical Theological Society entitled, "Legal Innovation and the Covenant Renewal of Exodus 34:11–16" in Riverside, CA, in March 2019.

Dr. Coz Crosscombe presented a workshop entitled "Place Matters" at the Christian Community Development Association National Conference in October 2018. He also spoke to the Tshwane Leadership Foundations staff on "Standing Where God is Standing" in Pretoria, South Africa.

Dr. Paul Randolph was appointed as a chaplain for the United States Secret Service in December 2018. He also presented on the topic of police officer suicide at the national conference of the International Conference of Police Chaplains in Lexington, KY.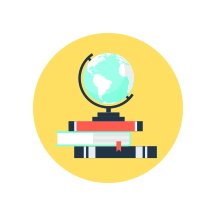 Dr. Stephanie Chung, chair of the Special Education department, shared her expertise at the MACSA Convention and the National Autism Convention. She also works as a reviewer for three professional journals.

Barbara Cooper and Judy Severns traveled to Hungary with four students to work at a Family Education Conference, sponsored by SHARE Education, which serves workers in Europe, Eurasia, and Central Asia by providing conferences and educational consulting and testing to support cross-cultural workers as they homeschool or send their children to national schools.

Marika Ravin, TESOL program advisor, has led the University's Community English Language Program since January 2018. Since then, the class has grown from 9 to 23 students, and Marika supervises the over 20 students who serve in this program.

Dr. Sheryl Vasso, chair, MS in Education; Dr. Joey Beeson, program advisor, social studies education; and Barbara Cooper mentored MS in Education students from around the world by teaching face-to-face courses in Kandern, Germany.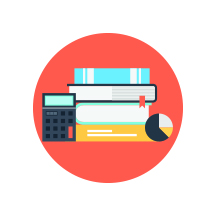 Greg Jensen, chair of natural sciences and mathematics, presented at the Annual Meeting of the Pennsylvania Academy of Science on March 30, 2019. His presentation was entitled, "The Role of Serotonin in Regulating the Hypoxic Hyperventilatory Response of Larval Zebrafish."

Dr. Matt Miller spoke at a regional men's conference at Fellowship Alliance Chapel in Medford, NJ, in February. He ran two breakout sessions entitled "Fear in the Mirror," pushing the attendees to come face-to-face with their fear and realize what they need to surrender to God. He brought 10 Cairn counseling interns and graduates with him to help group discussion.

Matt Stemler, co-chair of visual arts, had a solo exhibition entitled "Difficult Passages" in The Square Halo Gallery in Lancaster, PA, in February 2019.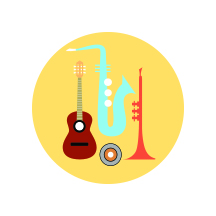 Dr. Benjamin Harding, dean, has appeared in many concert and recital programs including a solo piano recital at Cairn, performances with NoCo Artists in Colorado, an interview with Hugh Sung of Cunningham Piano, and "An Evening in Vienna" concert at Cairn that featured Cairn faculty and students from the piano performance and jazz studies programs performing on two Bösendorfer pianos provided by Cunningham Piano.
Dr. Scott Watson was commissioned by the Wilson Area Intermediate School (Easton, PA) to compose a new work for concert band and chorus (grades 7–12), which premiered at the historic Easton State Theater this spring.

Suzanne Schmidt presented two workshops to area music teacher associations. Her workshop, "Can you hear it now…" focused on the importance of aural skills and gave music teachers in the Willow Grove Music Teachers Association effective strategies for incorporating aural skills work within their private students' lessons. A second workshop was presented to the Main Line Music Teachers Association. Entitled "Retire the Staff: Transforming the Teaching of Music Theory," Mrs. Schmidt shared her unique method for teaching Music Theory fundamentals without utilizing the staff.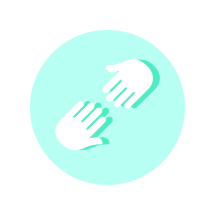 Dr. Lloyd Gestoso, dean, hosted a Bucks County Blitz event "The Collateral Damage of Addiction" at Cairn University on April 8, 2019. These events educate the local community about the opioid crisis and how the community can come together to help.

Dr. Lawrence Ressler presented a workshop at the NACSW Convention in Hartford, CT, entitled, "Psalm 85:10, A Multidimensional Framework for Reconciliation." He also was on a panel entitled, "Providing for Future Generations of Christian Social Workers: Engaging with the Council on Social Work Education (CSWE)." Dr. Ressler also provided volunteer family mediation for Good Shepherd Mediation Program in Philadelphia and a workshop for Bucks County Peace Center entitled, "Becoming a More Forgiving Person."