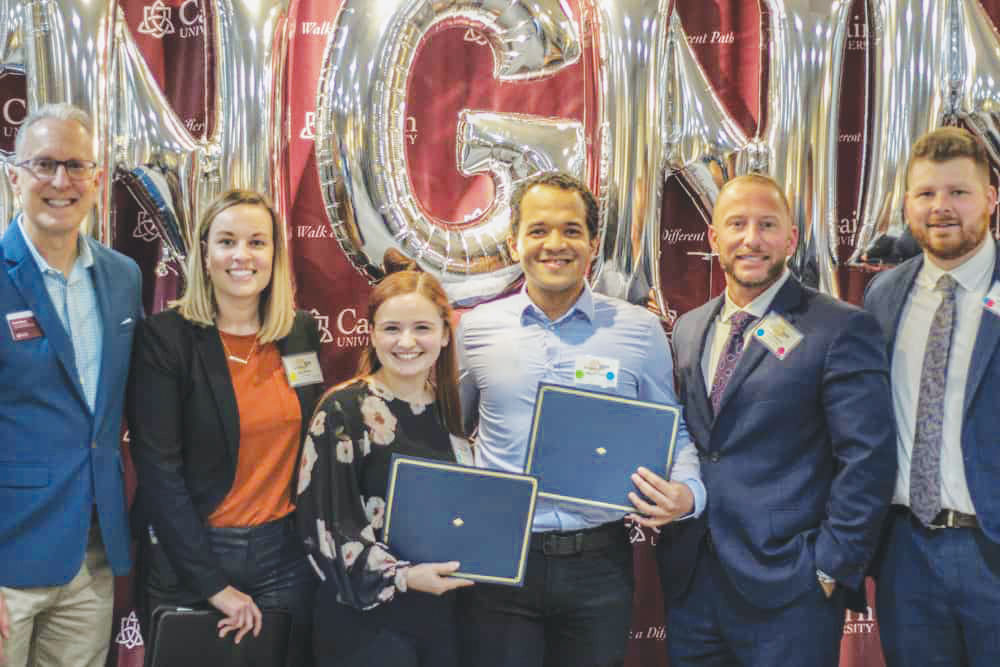 The School of Business hosted the NEXT GEN Networking Night (NGNN) in the Eastburn Gallery, where around 125 students and professionals gathered to network with potential employers. This year's student-run event introduced the Rising Star Scholar- ship: an award given to two students who have shown great promise in their business program. The scholarship was awarded to Katie Greene and Miguel Tapia.
It sometimes feels like there is a big divide between those who are already there and those of us just about to begin," explains Krista Earl, business student and project manager of the event. "This night helps students establish connections that may prove to be crucial as they enter the workplace."
Special thanks to the sponsors who made the NGNN possible: title sponsor, Penn Community Bank; TH Properties; Parts Life; 1 800 GOT JUNK; and Padden Cooper. Their generosity covered the cost of the event and provided the funds for the Rising Star Scholarship.