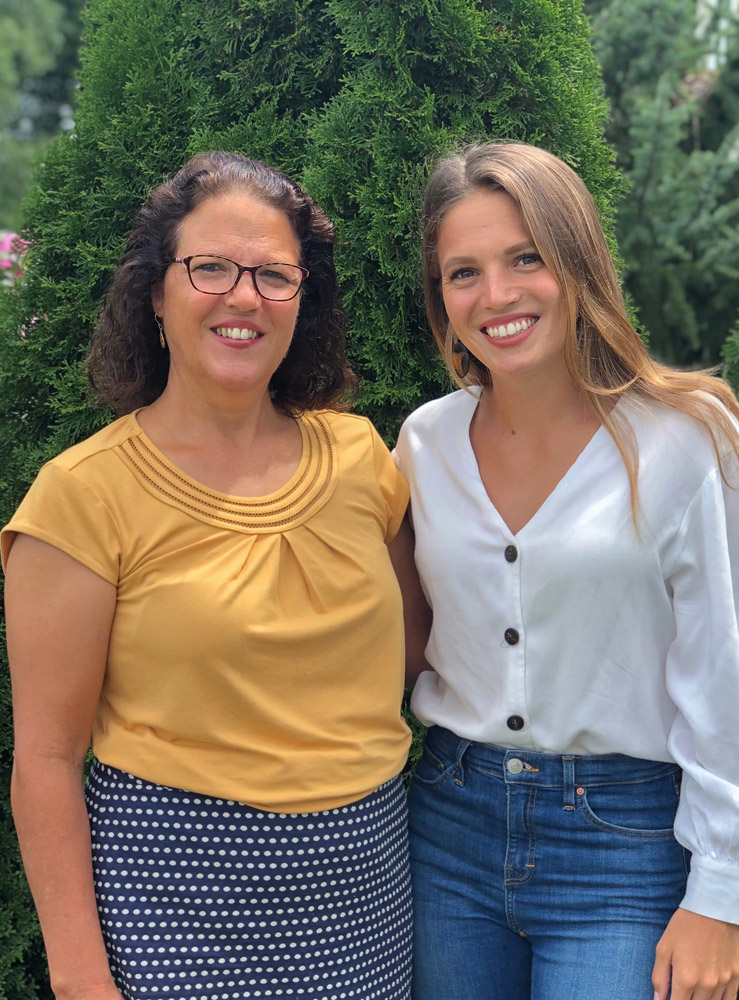 In 2011, Frieda Graber G'17 began discipling Amish women in her Lancaster county home. Frieda's unique connection to these people (her grandparents on both sides were Amish) allowed her to build strong relationships with the women. As they grew spiritually, they began to share with her things they had never told anyone, things like grief, abuse, and trauma. She quickly found herself in a role she hadn't expected to fill.
Frieda decided to enroll in the MS in Counseling program at Cairn—the same school her daughter Rebecca Graber '18 had begun attending just one year prior. Becoming a counselor is what Frieda calls a "third career" after being a registered nurse and then homeschooling five kids. Graduating in 2017, she then started a practice as a spiritual life counselor and is now serving nearly 30 clients, the majority of whom are Amish.
"I do a lot of psychoeducation: helping people become aware of what they're feeling and thinking, and how that all relates to their beliefs," she explained. She's seen great results: "Because of their foundation of faith, just giving them spiritual tools and helping them understand the gospel more fully has led to enormous growth." Through conveying the gospel and encouraging self-awareness, Frieda is helping this unique community of people experience healing and growth in their relationships with God and others.