Dr. Edgar Hardesty Retires After 30 Years of Teaching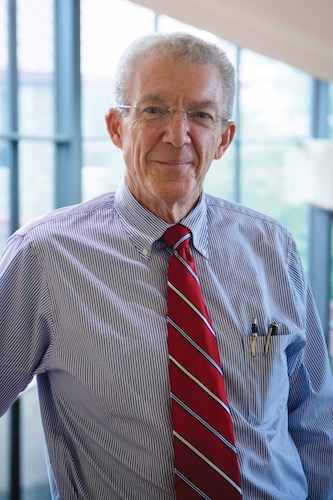 After 30 years of teaching Old Testament, Jewish studies, and biblical archaeology courses at Cairn, Dr. Ed Hardesty '75 officially retired from teaching at the end of the Spring 2021 semester. Dr. Hardesty was honored in a final farewell chapel on March 15, 2021, where he delivered the message.
Dr. Hardesty started teaching at Cairn in 1991. Throughout his tenure, he led numerous trips to Israel, instructing his students on Christianity's roots in Jewish history and the practice of archaeology. His passion for Israel and the Hebrew language inspired countless students, particularly those he taught in his five years as the Director of the former Israel and Archaeology First Year Program.
After serving in the US Air Force in Vietnam, Dr. Hardesty went on to serve in various ministry capacities. While he was serving as a pastor, his inquisitiveness of biblical Hebrew caused him to reach out to local Hebrew schools for further education in the language. Baltimore Hebrew University offered him the opportunity to take classes, and over several years he "accidentally" took enough classes to earn a master's and then a PhD. In 2015, he defended his PhD in Jewish Studies at what be- came the Baltimore Hebrew Institute at Towson University.
Dr. Hardesty's many years of service to the students of Cairn University will be well-remembered, especially by those who received the opportunity to accompany him on his many trips to Israel. His passion and deep study of Christianity's Jewish roots, as well as his beloved storytelling, informed the faith and historical knowledge of his students.