Dr. Janet Tyler Retires After 38 Years of Teaching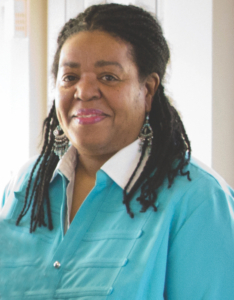 At the end of the Spring 2021 semester, Dr. Janet Tyler, professor in the School of Social Work, officially retired after 38 years of service.
Dr. Janet Tyler started teaching at Cairn in 1983. Since she began teaching, she has always served as a model of both perseverance and scholarship to her students. Specializing in social work field placement, Dr. Tyler has consistently communicated with both clarity and professionalism, guiding students through the process gracefully and confidently. She managed the field placements of hundreds of social work students; taught a variety of courses such as human and cultural diversity and human behavior and the social environment; and participated in five accreditation processes with the Council on Social Work Education, seeing them all to successful completion.
Dr. Tyler holds a PhD in social and community services from Capella University, is a licensed Social Worker in the State of Pennsylvania, and is part of the academy of Certified Social Workers. She holds a membership on the National Association of Social Workers, North American Association of Christian Social Workers, Baccalaureate Program Directors, as well as the Council on Social Work Education. She has also served as an advisor to the social work student organization, Chi Beta Sigma, and the African American Student Organization and other organizations centered on students of color throughout her tenure.
Dr. Tyler's many years of service to the students of Cairn University will be well-remembered and appreciated. Her passion for social work and desire to help those in need will continue to be lived out in the University's alumni serving in the field.