Books by Cairn faculty and alumni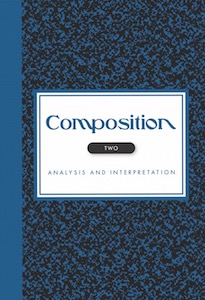 Composition Vol. II: Analysis and Interpretation by Charlotte Gleason '00, faculty in the School of Liberal Arts & Sciences (Lancaster County, PA: Veritas Press: June 2020)
Building on the skills developed in Composition I, students will continue to develop the power of storytelling in Composition II. They will enjoy a sense of mastery of engaging the reader with their writing. Twenty-first-century students already embrace the power of written communication. They welcome it with every text they send and every email they receive. Here, they harness a voice that will build in and through them for a lifetime.
---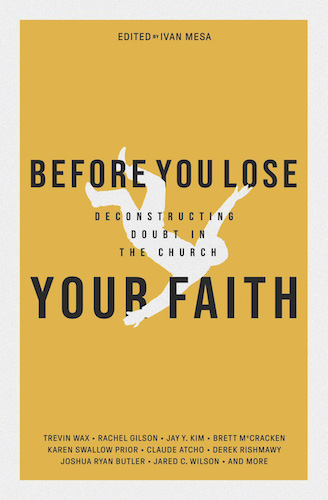 Before You Lose Your Faith: Deconstructing Doubt in the Church, edited by Ivan Mesa; Dr. Keith Plummer, contributor and Dean of the School of Divinity (The Gospel Coalition: April 2021)
This book addresses and offers counter arguments to the various reasons individuals credit for losing their faith. Dr. Plummer wrote the chapter, "Science: Why Scientism Can't Explain Morality or Reality."
---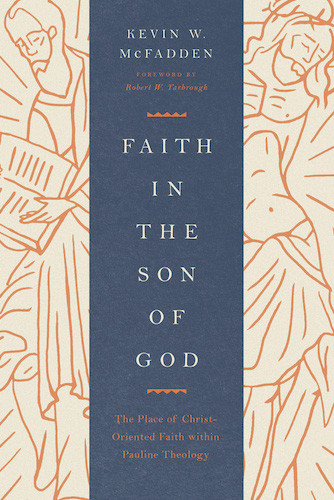 Faith in the Son of God: The Place of Christ-Oriented Faith within Pauline Theology by Dr. Kevin McFadden, associate professor of New Testament (Wheaton, IL: Crossway Publishing: May 2021)
Over the last fifty years, the apostle Paul's theology has come under immense critical examination. One important issue prompted by recent scholarship is the correct translation of the Greek phrase pistis Christou as "faith in Jesus Christ" (Gal. 2:16). Many English-speaking scholars now interpret this Greek phrase as the "faithfulness of Jesus Christ." This new translation is bound up with the theological argument that we are not justified by our own faith but by the faithfulness of Christ.
In his latest book, Professor Kevin McFadden argues that faith in Christ is a proximate cause of salvation that accords with grace. Academically rigorous, theologically steeped, and pastorally wise, this treatment is not only a helpful introduction to the pistis Christou debate, but it demonstrates the central role of faith in salvation as the church brings the good news of the gospel to the world.
---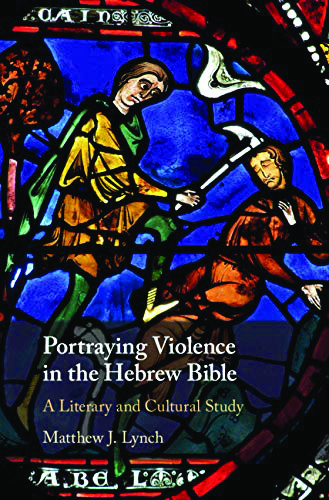 Portraying Violence in the Hebrew Bible: A Literary and Cultural Study by Matthew Lynch '01 (Cambridge, England: Cambridge University Press: April 2020)
Most studies on violence in the Hebrew Bible focus on the question of how modern readers should approach the problem, but they fail to ask how the Hebrew Bible thinks about that problem in the first place. In this work, Lynch examines four key ways that writers of the Hebrew Bible conceptualize and critique acts of violence: violence as an ecological problem, a moral problem, a judicial problem, and a purity problem. These four "grammars of violence" help us interpret crucial biblical texts where violence plays a lead role, like Genesis 4–9. Lynch's volume also offers readers ways to examine cultural continuity and the distinctiveness of biblical conceptions of violence.
---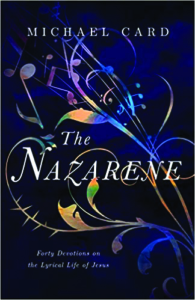 The Nazarene: Forty Devotions on the Lyrical Life of Jesus by Michael Card '09 (Downers Grove, IL: Intervarsity Press: November 2020)
Jesus' life is a song that still resonates down through the ages. His deeds and words speak with beauty and mystery, both comforting and confounding us. Who is this man? These forty meditations lead us to a place where Jesus becomes real and we can hear Him with both hearts and minds. Listen again to the life of the Nazarene, and discover anew the music of Christ in your soul.
---
The Greatest Missionary Generation: Inspiring Stories from around the World by Larry Sharp (Peabody, MA: Hendrickson Publishers: January 2020)
Ten Cairn University alumni are featured in Larry Sharp's The Greatest Missionary Generation. In this book, Larry establishes the characteristics, challenges, successes, and uniqueness of an incredible generation of missionaries. Through the retelling of personal stories of the missionaries in New Guinea, Brazil, Mexico, and more, lesser-known details of missionary activity in the 1950s and 1960s are revealed, including the courage, personal calling, sacrifice, and excellence of these brave Christians. The Greatest Missionary Generation will mobilize hearts to love and serve the Lord.
---
SUBMIT YOUR BOOK!
To feature your publication in Cairn Magazine, send the title, cover image (at least 1 MB), and a brief synopsis to magazine@cairn.edu. Submissions may appear in either Fresh Ink or the Alumni Arena, depending on space availability.