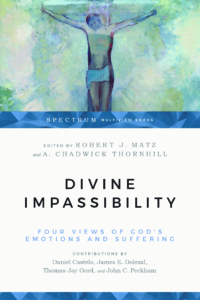 Divine Impassibility: Four Views of God's Emotions and Suffering edited by Robert J. Matz and A. Chadwick Thornhill. Contributors: James E. Dolezal, professor of theology; Daniel Castelo; John C. Peckham; and Thomas Jay Oord (Wesmont, IL: InterVarsity Press: August 2019)
Does God suffer? Does God experience emotions? Does God change? How should we interpret passages of Scripture that seem to support one view or the other? And where do the incarnation and Christ's suffering on the cross fit into this? This Spectrum Multiview volume brings together four theologians with decidedly different answers to these questions. The contributors make a case for their own view—ranging from a traditional affirmation of divine impassibility (the idea that God does not suffer) to the position that God is necessarily and intimately affected by creation—and then each contributor responds to the others' views. The lively but irenic discussion that takes place in this conversation demonstrates not only the diversity of opinion among Christians on this theological question but also its ongoing relevance for today.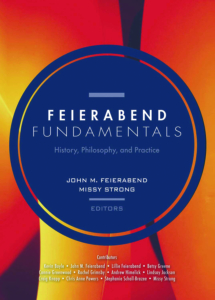 Feierabend Fundamentals: History, Philosophy, and Practice by John M. Feierabend and Missy Strong '95 (Chicago, IL: GIA Publications: July 2018)
This book is the first comprehensive look at all aspects of John M. Feierabend's innovative and popular approach to teaching music, written by a team of practitioners from early childhood to college and beyond. Topics include elementary general music, instrumental and choral music, assessment, children with special needs, establishing a First Steps business, and a comparison of the major music education methodologies.
Feierabend Fundamentals is written for new teachers, teachers certified
by the Feierabend Association for Music Education, veteran teachers, and undergraduate and graduate college students. This book is a major contribution to the music education profession and is a significant step to bringing this powerful yet child-centered approach to an even larger community.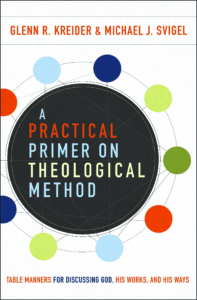 A Practical Primer on Theological Method: Table Manners for Discussing God, His Works, and His Ways by Glenn R. Kreider and Michael J. Svigel '97 (Grand Rapids, MI: Zondervan Academic: September 2019)
Around a table sit men and women with distinct roles: the Interpreter, the Theologian, the Virtuous, the Philosopher, the Scientist, the Artist, the Minister, and the Historian. Each is ready to engage in a passionate discussion centered on God, His works, and His ways. Regardless of which role you play at the same table, you're invited. You simply need to pull up a chair and join the conversation. But how? What do you say when you take your seat? Where do you start? What are the "rules" of the dialogue? A Practical Primer on Theological Method will help you answer these questions. This primer is not only a "how-to" manual for doing theology, but a handbook of etiquette for doctrinal discussions with other believers. This popular-level introductory text presents the proper manner, mode, and means of engaging fruitfully in theological discussion.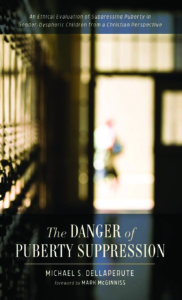 The Danger of Puberty Suppression by Michael S. Dellaperute '08 (Eugene, OR: Resource Publications, Wipf and Stock: August 2019)
What would you do if a child in your life rejected their natal gender? Would you blindly follow the counsel of a culture that advocates for hormone treatment at an early age in order to suppress puberty and facilitate gender transition? Before you commit to long-term use of a powerful, expensive, and experimental synthetic hormone treatment plan, would you be willing to take the time to examine the ethics surrounding a course of action that will permanently affect the life of the child? Several serious questions are presently being overlooked in the rush to treat gender dysphoric and TGNC children with puberty-suppressing hormones, such as: Are puberty-suppressing hormones medically necessary? Is there any evidence to prove that hormone treatment is helpful, and not harmful, to gender-dysphoric children? Does hormone treatment resolve gender dysphoria? Do other treatment options exist to address the underlying causes of gender dysphoria? Are parents, medical providers, and ministry professionals morally obligated to provide puberty suppressors for patients who self-diagnose? Does Scripture offer any insight into the treatment of gender dysphoric children? And finally, who really benefits from advocating for the early use of GnRH agonists? This book will answer these questions.