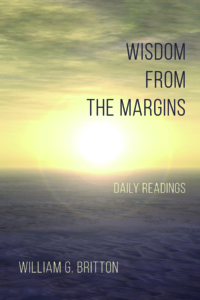 Wisdom From the Margins: Daily Readings by William Britton '75 (Eugene OR: Resource Publications: May 2018)
Wisdom From the Margins is a collection of daily readings moving through the calendar year. The readings are quotations from the "best of" what many prominent writers and spiritual leaders have had to say over the last two thousand years. The book focuses on important spiritual formation practices like silence, solitude, sabbath, slowing down, necessary suffering, fixed-time prayer, contemplation, spiritual reading, and waiting.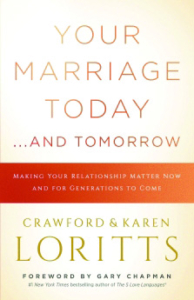 Your Marriage Today . . . and Tomorrow by Dr. Crawford Loritts '72 and Karen Loritts (Chicago, IL: Moody Publishers: June 2018)
Your parents' marital choices have greatly affected your own attitudes and actions in marriage, for better or worse. Your choices will affect your children, and grandchildren, and so on. It's time to get proactive about your marriage legacy. Dr. Crawford and Karen Loritts have been married 45 years and have spent the last 30 years speaking on marriage. This book contains their most successful, proven material. It will teach you the biblical and theological foundation for marriage, godly disciplines and habits that will improve your marriage, and how to use your marriage to shape future generations.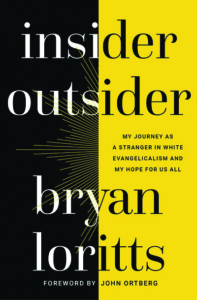 insider outsider by Bryan Loritts '95 (Grand Rapids, MI: Zondervan:
October 2018)
God boldly proclaims throughout the book of Acts, "There is no ethnic home team when it comes to Christianity." But the minority experience in America today—and throughout history—often tells a different story. In insider outsider, Loritts dives deeper into what it's like to be a person of color in predominantly white evangelical spaces today and where we go from here. This seminal book on race and the church will help Christians discover how they can learn the art of listening to stories unlike their own, identify the problems and pitfalls that keep Sunday morning the most segregated hour of the week, and participate in an active movement with God toward a holy vision of what Dietrich Bonhoeffer calls "life together."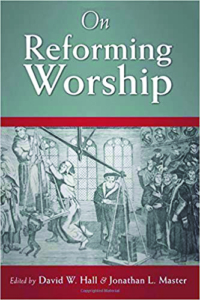 On Reforming Worship edited by David Hall and Dr. Jonathan Master, dean of the School of Divinity (Covenant Publications, 2018)
On Reforming Worship is a current set of reflections on biblical worship from a group of scholars, professors, and pastors who regularly present their work at the Reformation Worship Conference. This anthology contains some of the finest thought on how worship should be improved and shaped.
The Story of Monasticism: Retrieving an Ancient Tradition for Contemporary Spirituality by Greg Peters '94 (Ada, MI: Baker Academic: August 2015)
In this accessibly written book, an expert in monastic studies offers a historical survey of monasticism from its origins to current manifestations. Greg Peters recovers the riches of the monastic tradition for contemporary spiritual formation and devotional practice, explaining why the monastic impulse is a valid and necessary manifestation of the Christian faith for today's church. Professors and students in Christian history and Christian spirituality classes will value this work, as will readers interested in evangelical spiritual formation.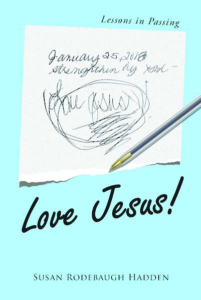 Love Jesus: Lessons in Passing by Sarah Rodebaugh Hadden '97 (Murrells Inlet, SC: Covenant Books: December 2018)
These are the daily thoughts of Susan Hadden, who graduated from the University in 1997 with degrees in Bible and education. Susan fought cancer for the last five months of her life. Knowing time was short, she posted inspirational thoughts in daily Facebook posts. She wrote from November 2017– January 2018, when she could no longer concentrate and type. Her messages are personal and full of love and hope. They end with two words: Love Jesus!