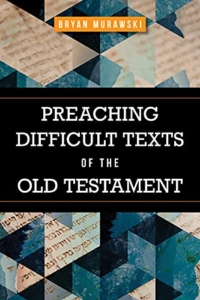 Preaching Difficult Texts of the Old Testament by Bryan Murawski '07/G'11 (Peabody, MA: Hendrickson Publishers: August 2021)
This book offers practical, homiletical advice for preachers on some of the most challenging genres of Scripture. What should a preacher do when facing a genealogy while preaching the book of Genesis? How should one handle the geographically rich chapters of Joshua? What about all those laborious architectural details on the tabernacle in Exodus? From the theologically complex to the well-worn narrative, from the long pericopes to the tiniest archaeological details, this book seeks to give honest, practical advice that will better equip preachers to tackle such topics.
---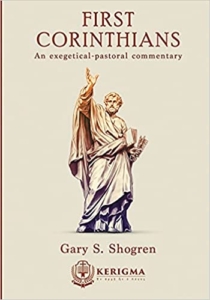 First Corinthians: An Exegetical-Pastoral Commentary by Gary Schrogen '80 (Salem, OR: Publicaciones Kerigma: April 2021)
First Corinthians is without a doubt a letter of great importance for the life of the believers in Christ and the development of a healthy ministry. Dr. Gary S. Shogren gives us a commentary that is rich in practical application and at the same time one that demonstrates how important cultural context is in the interpretation of the text. This commentary has been published in both English (Publicaciones Kerigma) and Spanish (CLIE Publishing).
---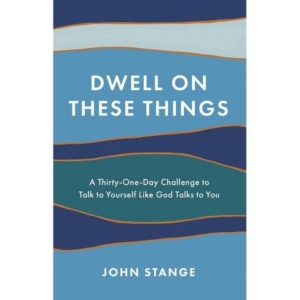 Dwell on These Things: A Thirty-One-Day Challenge to Talk to Yourself Like God Talks to You by John Stange '98 (Colorado Springs, CO: WaterBrook Press: May 2021)
Countless messages enter our hearts and minds each day. Some of these messages are true and helpful. Others are hurtful, destructive, and out of line with the message God wants us to understand and embrace. What messages are you choosing to believe and repeat to yourself? When you first saw your reflection in the mirror this morning, what did your internal conversation sound like? Did you speak a message of hope to your heart or a diatribe of defeat? Let this book be your first step in a great journey toward insight, encouragement, and self-acceptance that is both biblical and beneficial!
---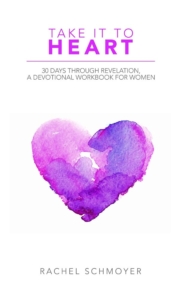 Take It to Heart: 30 Days through Revelation, a Devotional Workbook for Women by Rachel Schmoyer '04 (Rapid City, SD: CrossLink Publishing August 2021)
For many Christians, Revelation is scary and confusing. Others think it's only about the end times. But Revelation is a treasure trove of truth to apply to life today. This book will guide you through the whole book of Revelation so you can read it with confidence and understanding as you take Revelation to heart.
---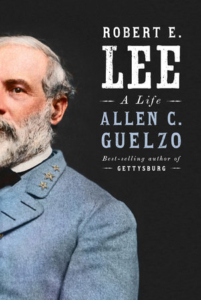 Robert E. Lee: A Life by Allen Guelzo '75 (New York, NY: Penguin Random House Publishing: September 2021)
In Robert E. Lee, the award-winning historian Allen Guelzo has written the definitive biography of the general, following him from his refined upbringing in Virginia high society, to his long career in the U.S. Army, his agonized decision to side with Virginia when it seceded from the Union, and his leadership during the Civil War. Above all, Guelzo captures Robert E. Lee in all his complexity—his hypocrisy and courage, his outward calm and inner turmoil, his honor and his disloyalty.
---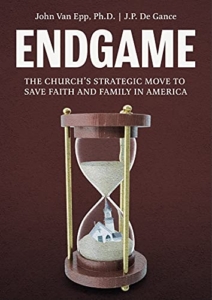 Endgame: The Church's Strategic Move to Save Faith and Family in America by John Van Epp '80 (Alexandria, VA: Communio: September 2021)
The family crisis in America has battered society and reduced belief in Jesus Christ. So far, the church has struggled to address it, threatening the very future of Christianity. Aided by the Spirit, believers must use their whole heart, soul, and mind to use the very best strategies to combat it. Endgame recognizes that time is running out to solve the crisis. It analyses pathbreaking empirical research and provides insights on new strategies churches are deploying to solve this crisis and save family and faith in America.