PBU Announces Three Major Gifts
This past fall, PBU received three major gifts to assist with the capital and scholarship priorities of the University. In September, an anonymous donor gave the University $303,000, in memory of her parents, for a number of campus improvements including the construction of two additional tennis courts on the campus as well as to provide lighting for all six courts. In October, a second gift of $288,000 was received for the Daisy Bell Jackson Scholarship. The Jackson scholarship now totals over $450,000 and will annually provide more than $16,000 in scholarship support for needy PBU students. A third gift of $205,000 was also received in October to establish the Barnabas II Endowed Scholarship. This new scholarship will provide assistance to graduate students pursuing missions and/ or the pastorate. Please join with us in rejoicing over these significant gifts and the impact they will have on the University in the months and years to come.
Learn more about giving to PBU's campus improvements, endowment funds, and the Scholarship Fund.
Phonathon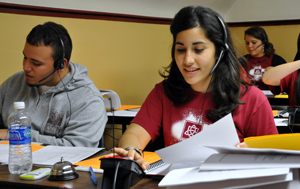 Throughout October and November, student callers reached out to alumni and friends of PBU raising support for the PBU Scholarship Fund. As of this printing, $16,395 has been raised by these students.
Learn more about the Phonathon.
Golf Classic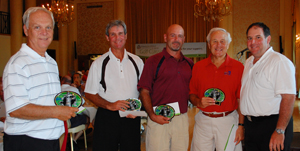 PBU held its 15th Annual Golf Classic on August 16, 2010 at the Dupont Country Club. Over 100 golfers participated, the highest number in recent years. With over 25 companies and individuals as sponsors, the Golf Classic raised $30,400 for the PBU Scholarship Fund.
Join us next year for another round on August 15, 2011.
[framed_box]University Advancement is committed to finding the resources necessary to support our students through relationships with individuals like you, foundations, and corporate donors.
[/framed_box]