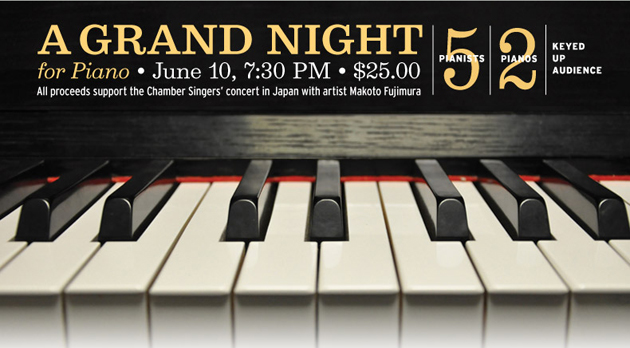 On June 10, 2011, PBU Women's Ministries presented A Grand Night for Piano, a unique concert with five pianists, two pianos, and one keyed-up audience.  Performers included PBU faculty Dr. Samuel Hsu and Mr. Kenneth Borrmann and alumni Mr. John Bryant, Mr. Ephraim Schäfli, and Mr. Nathan Jumper.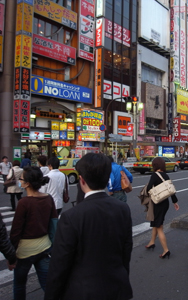 Proceeds from the concert are supporting the Chamber Singers as they prepare to accompany artist Makoto Fujimura to Japan in December 2011as part of the International Arts Movement (IAM), a non-profit organization that promotes the intersection of faith and art. Historically, the people of Japan are receptive to questions and information about their faith during the Christmas season, and this trip presents an exciting opportunity to share the love of Jesus. The Chamber Singers will perform a variety of concerts with the main event being held during the 180th anniversary of Takashimaya, the premier department store in Tokyo, where Fujimura will be exhibiting. Participants will return to Pennsylvania on Christmas Eve.
If you were unable to come to the concert, but are interested in supporting the Chamber Singers as they travel to Japan, you can do so online.