Academically Speaking
In December, Assistant Professor and extreme ultrarunner Christopher Palladino achieved a long-term goal when he completed the BEAST race series.  At the races, he was also able to catch up with some of his former Virginia high school and college students that he'd inspired to run.
John Sayward, Maintenance Grounds Technician, completed certification as an International Society of Arboriculture Certified Arborist in January.
In February, Associate Professor Tom Allen spoke to groups gathered from four Ukranian Baptist Churches at the Ukranian Baptist Church in Levittown, PA. Through a translator, he spoke on the subject of "How God Transforms Us into the Image of Christ."
Dr. Sheryl Vasso, Chair, Master of Science in Education Program, spoke at the Calvary Chapel East Coast Convention for educators on the topic of Multiple Intelligences in March.
In March, PBU hosted the ETS Eastern Region Conference. Dr. Timothy Yoder, Professor in the School of Arts and Sciences, coordinated the event. Keynote speaker Dinesh D'Souza presented a pre-conference address the night before the conference for the PBU community, attended by more than 300 people. At the conference itself faculty and alumni presented papers.
Dr. Victor Jacobs, Associate Professor in the School of Bible and Ministry, presented "The Divine work of Redemption in Romans 8."
Dr. Frederic Putnam, Professor in the School of Bible and Ministry, presented "Incarnation as Collection Call: The Parable of the Wicked Tenants."
Mr. Scott Jones, Adjunct Faculty in the School of Bible and Ministry, presented "What Makes Christianity Credible? Hans Urs Von Balthasaar and Love Alone Is Credible."
Mr. Benjamin Giffone '06/G'09 presented "How Lonely Sits the Text: Lamentations 2 and a Pattern for Evangelical Appropriation of Postmodern Biblical Studies."
Mr. Brian Robinson '06 presented "Does Karl Speak to Paul? Exegesis of Romans 8:1-4 in Conversation with Barth's Commentary on Romans."
In March, Dr. Frederic Putnam, Professor in the School of Bible and Ministry, presented the paper "Self-Referential Metaphors in Job 6-7: Metaphor as Means and Mode of Understanding" at AAR-SBL Mid-Atlantic Annual Regional Meeting in New Brunswick, NJ.
Dr. Debbie Lynn Wolf, Professor and Chair, Music Education, presented a workshop, "Counting what really counts with performance assessments" at the PA Music Educators State In-service Conference, in April.
Service
In February, approximately 25 students participated in the 30 Hour Famine to raise funds to feed children throughout the world. Read about the event on PBU's website.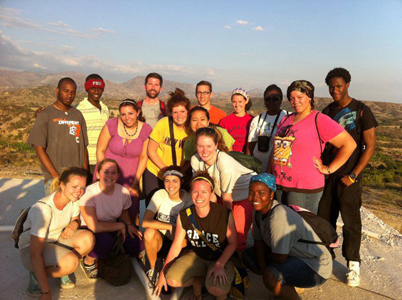 Over PBU's Spring Break in March, Christian Donabie, Campus Services, led a team of students to Haiti: Jeffre James, Samuel Cornet,  Carl Ozeck, Sarah Smith, Lauren Tomasello, Lydia Hampton, Kelsey Reed, Alma Ruiz, Gabrielle O'Deens, Alexandria Pisarro, Ashley Frutiger, Saritha Petthongpoon, Davia Ostertag, Nonceline Joseph.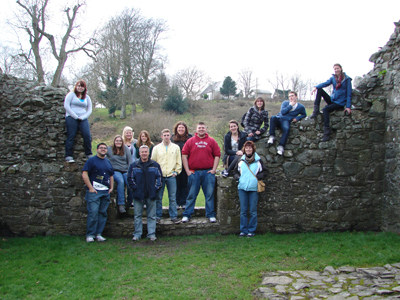 Also in March, Matt McAlack, Director, Youth Ministries Program, and Michele McAlack, Student Ministries Advisor, led a team of students to Northern Ireland: Bryan Krauss, Jeremy McAlack, Seth Mangum, Nicholas D'Angelo, Jessica Smith, Stacey Krauss, Jillian Weir, Jordan Schmale, Amanda Hackworth, Christina Thompson, Alyssa Beltle, Renee Henley. Read the team's updates to their group on Facebook.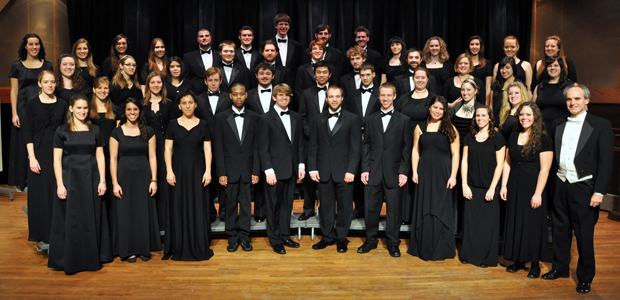 In May, the PBU Chorale toured in Poland, serving with SEND International. The cities and towns in which they gave concerts are targeted by SEND and Polish pastors engaging the unreached to establish multiplying churches. The Chorale recorded their preparation and experiences in Poland in a blog on SEND International's website.
Other News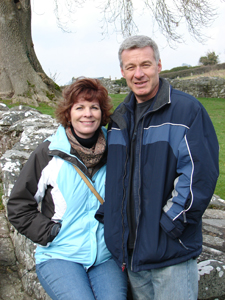 In December, Michele McAlack was named Staff Member of the Year. As Student Ministries Advisor, Michele serves students seeking both local and global ministry opportunities and organizes Chapel services for the whole University. Michele McAlack has worked at PBU since 2001.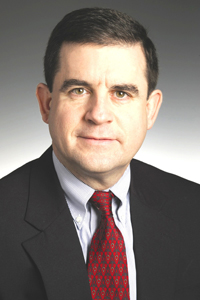 Mr. Robert Doll, Jr., Chief Equity Strategist for Fundamental Equities at BlackRock, Inc., was elected to the PBU Board of Trustees in May 2011.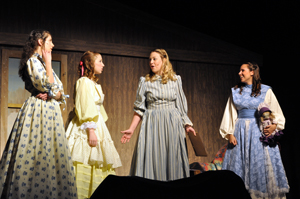 The School of Music and Performing Arts' Opera Workshop course presented Little Women: The Broadway Musical in April.  Stage and musical direction was provided by adjunct professors Mr. Steven Condy and Ms. Robin Massie. To see photos from the event, visit PBU's page on Facebook.
Each year, graduating seniors whose parents are alumni are recommended by their advisors based upon certain criteria to receive the Alumni Recognition Award. This May, Megan Garven, daughter of Cam '86 and Mary Ellen '86 Garven, and Matthew Wilkinson, son of David '85 and Rhonda Wilkinson, were chosen to receive the award.  Read more about this award and the recipients.
The Office of Student Life recognized leaders and servants in the student body through year-end awards. To read about the students who won and the variety of student activities they represented, visit PBU's website.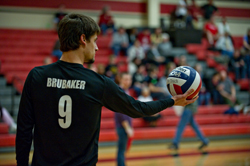 Senior Justin Brubaker was named MVP of the 2011 US Open Volleyball Championships in Dallas, TX, following the tournament in late May. Brubaker played with the Creole team from New York City in the tournament. An article about the event can be found here. Brubaker, a Health and Physical Education major, will student teach this fall before graduating in December.
[framed_box]To learn more about ongoing news and events, visit the PBU website.
[/framed_box]